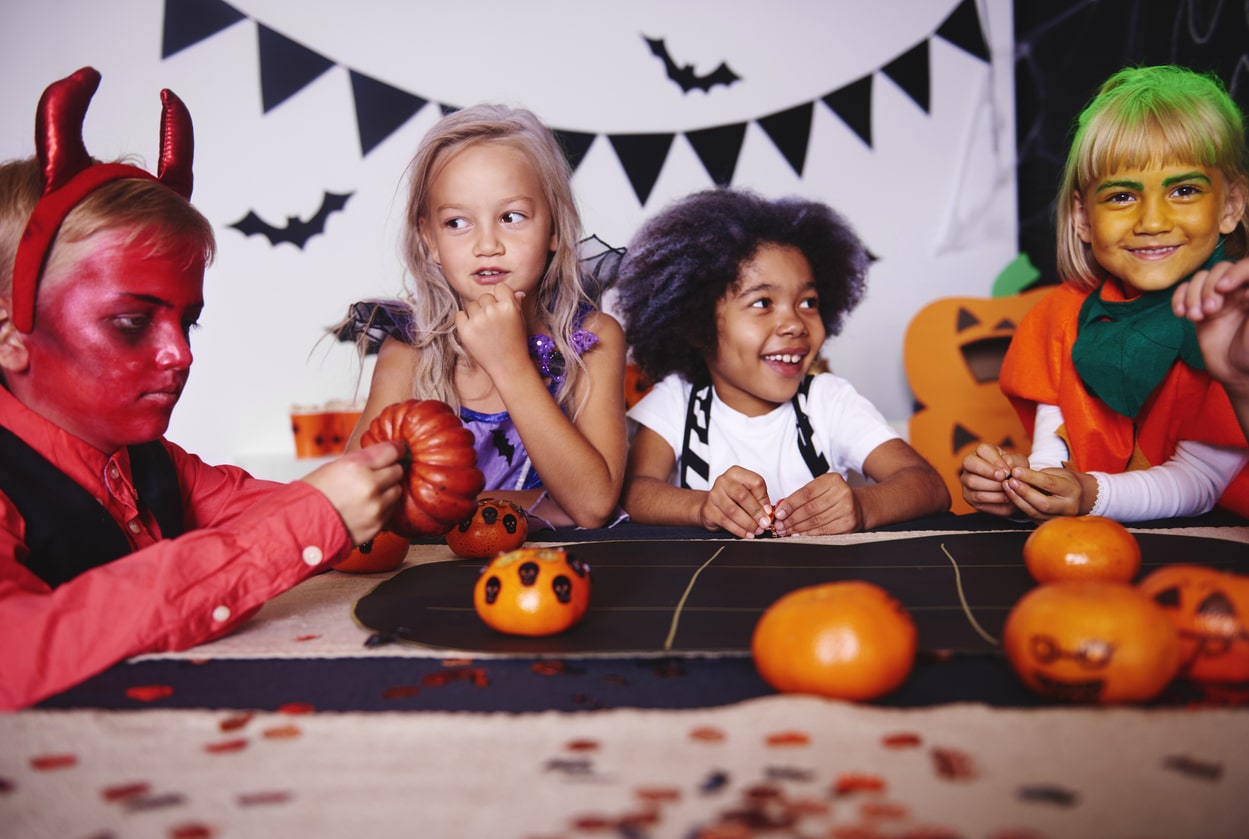 2022 Local Halloween Events – Thousand Oaks Storage
Published On: October 21, 2022
Spooky season is here and what better way to get into the Halloween spirit than by joining in some local festivities? That's why we your Thousand Oaks storage friends at Hollywood Storage Center are sharing a list of some of the most exciting upcoming 2022 Halloween Events in and around Thousand Oaks. Just keep reading to find the perfect Halloween event for you and your family:
Upcoming Halloween Events in Thousand Oaks and Nearby Cities
View this post on Instagram
Horror fans and thrill-seekers are in for a scream of a time at the Reign of Terror Haunted House. Brush elbows with frightfully fun monsters in 10 inter-connected themed sections; packed with terrifying scenes, props, and special effects. You'll only have the light of glow stick to guide your way, so stay alert, you never know who might be lurking around the corner! If you dare to be scared, this haunted house is a sure bet.
Price: $30 – $60
Tickets are sold for specific time slots, so be sure to buy your tickets in advance.
Location: 225 N. Moorpark Road Thousand Oaks, CA 91360
View this post on Instagram
Sept 30 to Oct 31: Nights of the Jack Halloween Experience at King Gillette Ranch
Immerse yourself in a spooky (not scary) wonderland at Nights of the Jack. As you walk along the trail, you'll see thousands of illuminated hand-carved pumpkins, glowing lights, and other festive decorations. After you take some cute photos, treat yourself to LA's best food trucks or The Spookeasy for craft beer, wine, or a Halloween cocktail. Nights of the Jack is open Friday and Saturday evenings from 6 pm to 10 pm, now until October 31st. This magical experience is a must for Halloween loving families.
Price: $29.99 – $44.99
Location: King Gillete Ranch, 26800 Mulholland Hwy, Calabasas, CA 91302
Create lasting memories with your loved ones at Harvest Festival. Feast your eyes on Underwood Farm's Gigantic Pumpkin Patch, navigate through the corn maze, or pet a friendly goat. These are just a few of the many activities you can enjoy any day of the week during the festival. Each weekend brings a different theme with even more things to do, like animals shows, live bands, and pig races. Naturally, the final Fall Harvest's theme is "All About Pumpkins Weekend". This is the perfect time to pick your pumpkin right from the farm. From Hay Climbing Pyramids to snacks like salty-savory kettle corn, there's plenty to be "pumped" about!
Price: $14 (Monday – Friday), $22-28 (Weekends)
Location: 3370 Sunset Valley Road, Moorpark, CA 93021
Sat, Oct 22: Pumpkin Party at Leonis Adobe Museum
Travel back in time to life in the late 1800s when you visit Leonis Adobe Museum. Named a "distinctive destination", this working ranch and historical monument is hosting an afternoon Pumpkin Party, from 1pm to 4pm. While the museum has lots to see year-round, this gathering will feature some extra special fun. Party goers can expect live music, demonstrations, and hands on crafts. Come in your costume and bring your kids for a spirited afternoon of treats and living history.
Price: $8 admission (free for members and children under 2 years old)
Location: Leonis Adobe Museum, 23537 Calabasas Rd., Calabasas CA 91302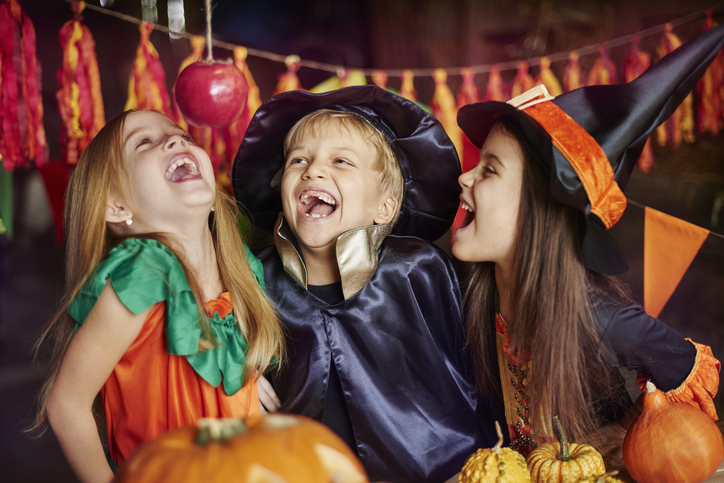 Sat, Oct 22: Halloween Haunted Trail, Costume Contest and Trick or Treat Street
Capture sweet moments with your little ones at Conejo Recreation & Park District's Haunted Trail. The costume contest starts right at 6 pm so be sure to get there on time, with your adorable little ghoul or goblin in tow. After, you'll have the chance to meet some neat snakes, lizards, and other scaly friends at the reptile show. Next, walk on over to the decorated booths of Trick-or-Treat Street for some Halloween goodies. Then at 7 pm, it's time to make your way down the Haunted Trail. It's going to be spooktacular!
Price: Tickets are $5 per person
Location: Thousand Oaks Community Center, 2525 N. Moorpark Road., Thousand Oaks, CA 91360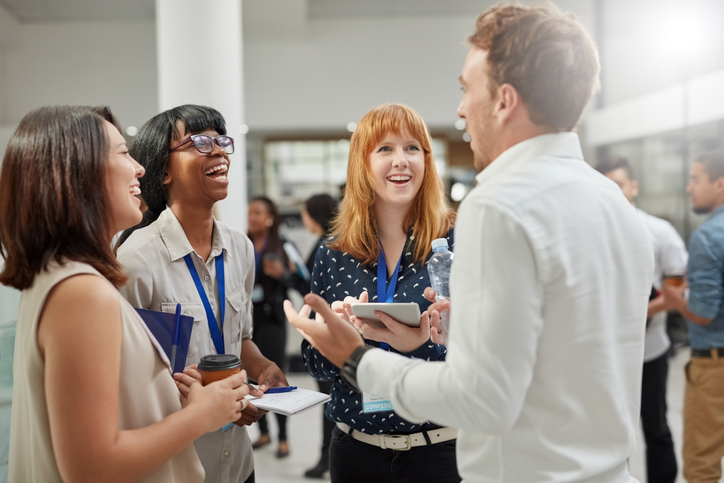 Make powerful connections at this Halloween-themed networking event. Hosted by Ventura County Asian American Bar Association (VCAABA) and Asian Real Estate Association of America Ventura County (AREAA VC), this is your chance to get to know like-minded professionals in the area and have a bit of Halloween fun as well. The mixer is open to members and non-members, regardless of ethnicity or occupation. Tickets must be purchased in advance. The two-hour mixer starts at 5:30 pm so plan to stop in straight from the office.
Price: $33 (early bird), $39 General Admission
Location: 495 N. Ventu Park Rd., Thousand Oaks, CA 91320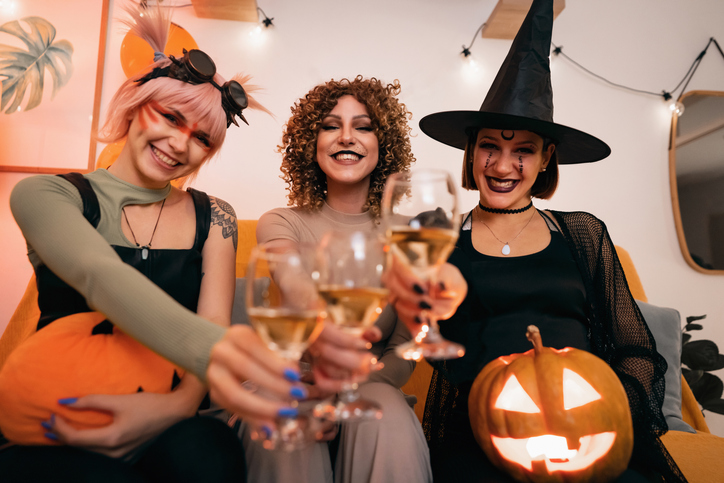 Skip the witch's brew and sip a glass of wine instead.  The Annual Sunland Vintage Winery Halloween Monster Bash is the perfect excuse to let your hair down and have a good time. This Halloween celebration will include a costume contest, sweet treats, live music, and 30+ wines to choose from. If you're in need of an adults-only night out, make sure to come to the winery early as seating is first-come, first-served. The bash begins at 6 pm.
Price: $10 minimum per person
Location: 321 Thousand Oaks Blvd. #108, Thousand Oaks, CA 91362
History buffs of all ages will have a grand time exploring the Stagecoach Inn Museum's historic sites and exhibits. Come in your costume and join in a Halloween hunt for treats at different spots around the grounds (hint: try the blacksmith shop). Don't miss this afternoon of good old-fashioned fun complete with spooky stories, music, and friends.
Price: $7 per adult, $5 per child (5-12), free for children under 5
Location: 51 South Ventu Park Road, Thousand Oaks, CA, 91320
Come together with your neighbors for an afternoon of Halloween excitement. Hosted by the Arroyo Vista Recreation Center, Haunted High Street is a fun-filled event for all ages. There will be a costume contest with prizes, so wear your best Halloween ensemble. After, enjoy the pumpkin decorating station and other Halloween crafts. Then grab your bag for some candy at trunk-or-treat. Still hungry? Get more tasty snacks at the "Ghoulish Grub" food court. Now that you have more energy, you'll be ready to boogie at the live DJ dance party. With so much to see and do, this Halloween carnival is sure to be a blast!
Price: Free
Location: 18 E. High Street, Moorpark, CA 93021
We hope our local Halloween Events list helps you find fun ways to celebrate the holiday. Let us know if we've missed any other great Halloween happenings so we can add it. Home or business running out of room for your holiday decorations? Free up space and stay more organized with self-storage. Our Thousand Oaks Storage experts are here to help. We're available 7 days a week and offer the lowest prices guaranteed! Stop by our facility today for a golf cart tour and free popcorn.