5 Ways to Get Active This Spring in Thousand Oaks
Published On: May 10, 2023
Spring has sprung! After this unusually rainy winter, it's time to step outside the house and get moving. If you're searching for a new physical activity but are unsure what to do, you're in luck!
Our storage consultants are longtime residents of the Conejo Valley. They have tried all kinds of fitness activities in the area. The best they've found are those that allow you to soak up the sunshine while spending time with friends.
In hopes of inspiring you as you start your fitness journey, we asked our self-storage Thousand Oaks team to share some of their favorite sports and fitness activities that you can do locally!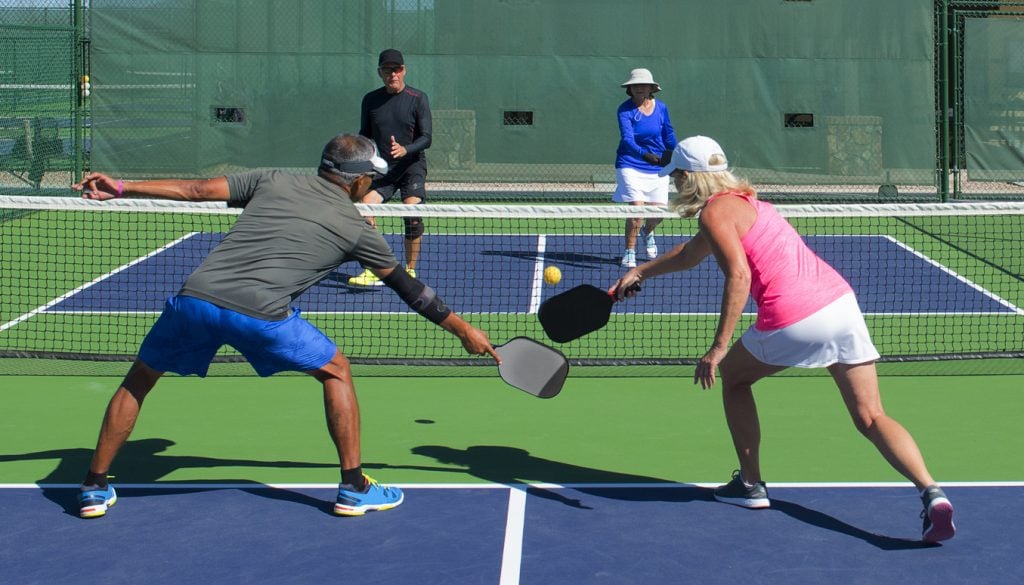 Give Pickleball a Chance
You've probably heard of pickleball, but if you're unfamiliar, it's sort of cross between tennis and ping pong. Not only does it provide an excellent workout, but it's also incredibly enjoyable and easy to learn! The pickleball community is very welcoming to newcomers. You'll see players of all ages on the courts. Plus, there are plenty of places in Thousand Oaks where you can play.
From local parks to dedicated pickleball courts at fitness centers like JAG Fitness Center & Spa or Lifetime Athletic Club – Moorpark, there's sure to be something nearby that suits your needs. So why not give it a try? With its fast-paced action and social atmosphere, pickleball may soon become one of your favorite activities!
Try Running in Town
If you'd prefer an activity you can do anytime, running is a great option. You can do it anywhere and there are lots of places to run in Thousand Oaks. For an urban running experience, check out Thousand Oaks Boulevard Trail. This popular 2-mile-long path follows the city boulevard and is a great way to explore our stunning town without having to worry about traffic or congestion.
The path has numerous stops along its route including parks, playgrounds, and water fountains. So, it's an ideal spot for beginners who want an easy run with pleasant distractions along the way. Make this adventure even more fun by inviting loved ones to cheer you on, run by your side, or even join in a friendly competition.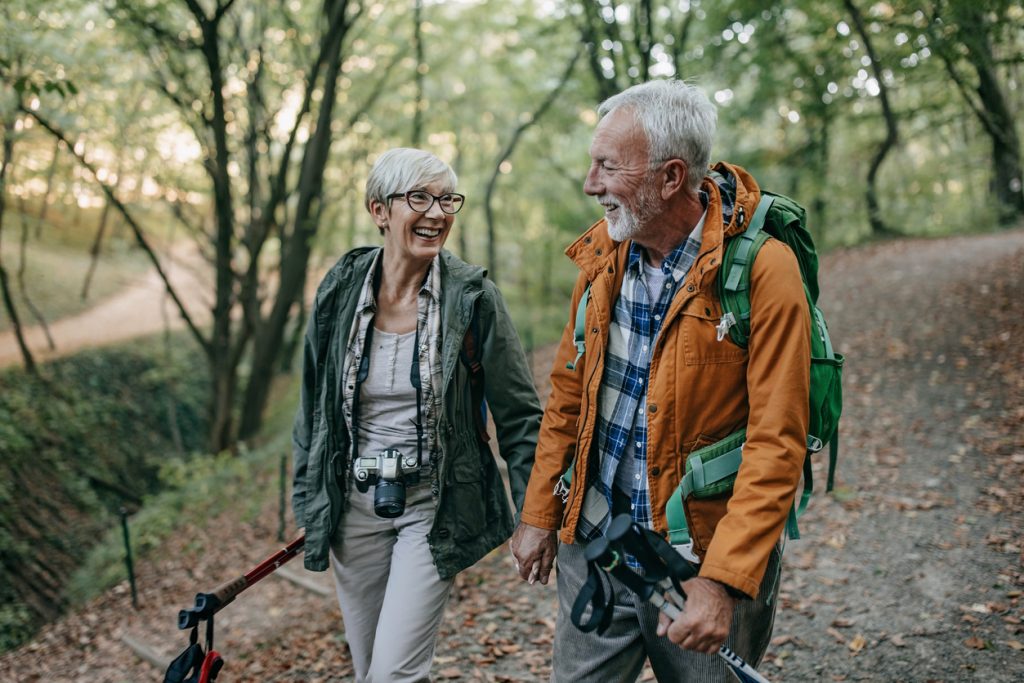 Enjoy the Scenery While Hiking
Prefer the sights of nature over cityscapes? Meet with your walking buddies and head for the hills. From the easy and scenic Conejo Valley Trail to more challenging paths such as Los Robles Trail, there are plenty of routes for hikers of all levels and interests.
For those looking for something that has it all, the Santa Monica Mountains National Recreation Area features numerous trails. They span from Thousand Oaks to Malibu. One of many great examples in the area is the Backbone Trail. It offers breathtaking views and challenging ascents for more experienced hikers.
With so many great options close by, Thousand Oaks is the perfect destination for outdoor adventurers!
Go Cycling and Make Friends
Want to get off your feet? Cycling is an excellent form of exercise. It's low-impact and allows you to get your heart rate up without putting too much strain on your joints. Cycling is also a great way to improve cardiovascular fitness, as well as burn calories while getting some fresh air.
If you get really into it and crave more social interaction, you could join a club like the Conejo Valley Cyclists. Their group rides are a great way to meet new friends and even get tips to improve your riding skills.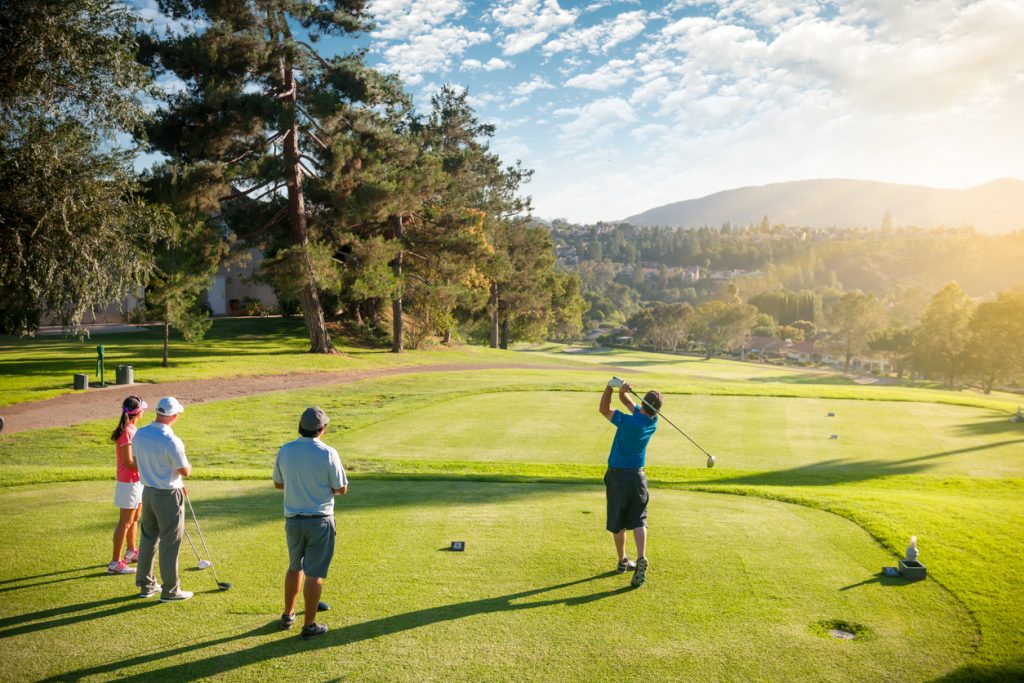 Golf, Friends, and Views
Another social sport we love is golf. Beginner or an experienced player, you'll find the perfect course for your skill level in Thousand Oaks. For those wanting to play close by, Rustic Canyon Golf Course offers challenging yet fun holes with stunning views of nature and the surrounding hillsides.
For more experienced players seeking a challenge, Los Robles Greens Golf Course provides 18 championship-level holes plus practice facilities and lessons from PGA professionals. Finally, Westlake Village Golf Course offers spectacular mountain views while providing an enjoyable round on their nicely maintained course. All three courses offer excellent amenities as well as discounts for seniors and juniors.
From golfing on one of the many nearby courses, playing pickleball at the city courts, running or hiking along scenic trails, or cycling through parks and gardens – there's so many ways to get out there, move your body, connect with old friends, make new ones, and feel great! If you get extra gung-ho and run out of space to store all your new sports and fitness equipment, we're here to help.
Our self-storage Thousand Oaks facility has over 50-unit sizes with customizable add on options like shelving and in-unit electricity. Whether you need a small closet for a few pieces of gear or a storage room for everything from kites to kayaks, we've got the right space for the things you love at the lowest price – guaranteed.
Got questions? Stop by or give us a call from 8:30 am to 6 pm, seven days a week. Our friendly storage consultants are here to help.
Thanks for reading and we hope you go out and try a new way to have fun and stay active!