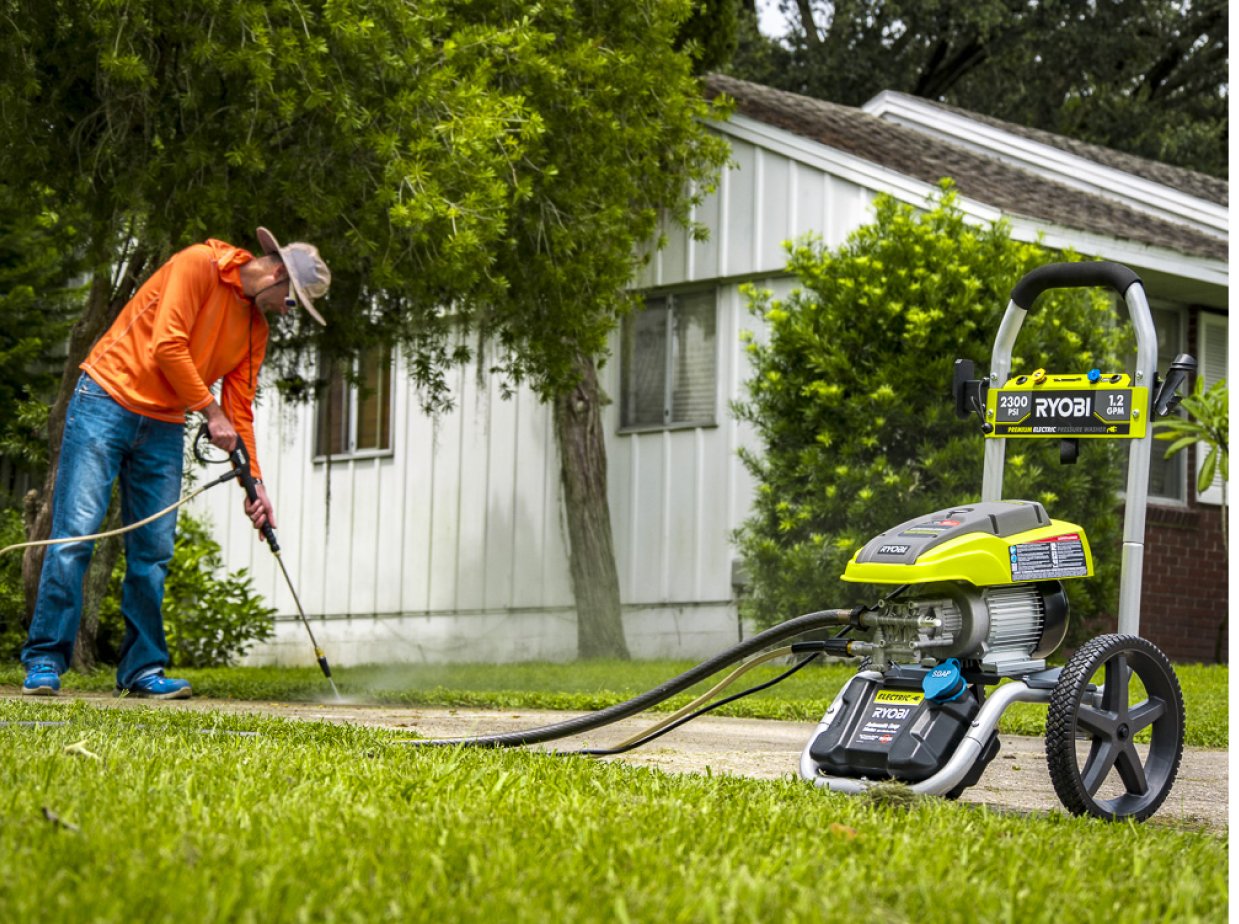 Are You Ready for Some Football?
Published On: September 13, 2016
It's football season!  And finally, with the return of the Rams, those of us in the Conejo Valley have a "home team" to root for. That means more gathering with friends and family to enjoy each other's company, grill and hang out around the big screen TV. Below, our storage consultant, Bobby, shares his outdoor entertaining tips for at-home get togethers.
If you know me, you know I love the outdoors and can most often be found hiking in the hills surrounding Thousand Oaks or taking in the beauty of our California coastline. So, getting stuck inside for hours is just not my thing. Luckily for Californians, a day of at-home football doesn't mean you're trapped indoors. Today our outdoor living spaces are an extension of our homes and meant to serve as an additional living space.
How can you build out your backyard into an extension of your living room? Here are a few of the latest trends making their way into our homes.
Going Beyond the Grill
A grill is standard, as is some sort of eating area, but those who really love outdoor living are taking their outdoor spaces to a new level. The focus is around creating an outdoor kitchen designed for how you like to cook and eat. Love pizza? A wood-fire grill would be a good option for you. Fan of Japanese cuisine? Installing a hibachi grill might be on your wish list. There are plenty of options, from smokers to rotisseries and beyond that open up your culinary options.
Getting Techie
Many more homes these days are being outfitted with cutting-edge technology, and our outdoor living spaces are no exception. When it comes to watching the game outside, today's sports fans have more options than ever before. Outdoor TVs are designed to keep the elements of nature out, but at the same time allow heat to escape, allowing them to survive the wilds of your backyard. Sound systems have come a long way as well, designed to withstand temperature variations and a wide range of weather conditions – not that we really have to be concerned with extreme weather!
Furniture That Feels Like Furniture
The rod-iron or plastic outdoor furniture options of yesteryear are, let's face it, ugly. Luckily, today's outdoor furnishings are not only attractive, but also extremely comfortable. There are chairs you can sink into, places to prop up your feet and couches comfortable enough for an afternoon nap. It's no wonder we're spending more time outdoors than ever before.
Ready to upgrade your backyard living area, but need to store some of the other items taking up your outdoor space? Renting a temporary storage unit at Hollywood Storage Center has a space that will perfectly suit your needs.
Wondering what you might serve at your next backyard barbecue? The team at Hollywood Storage Center of Thousand Oaks has some ideas. Check back for my next blog and I'll share some of my and my co-worker's favorite at-home tailgating recipes.
_____________________________________________________________________
This was a guest post from Bobby, a Storage Consultant who loves all kinds of hobbies. You might've seen him the last time you stopped by the storage center. Thanks for helping us get ready for football season, Bobby!
Readers: Do you have a favorite outdoor entertaining tip? Share it below!