Boosting Holiday Self-Care from Self Storage Thousand Oaks
Published On: December 14, 2021
The month of December is usually a busy one as many of us celebrate various holidays and start preparing for a new year. As a result, it's easy to get caught up in the cycle of go-Go-GO!
Our self storage Thousand Oaks team is here to remind you to press pause just a bit and care for YOU. That's right! Setting aside some moments to try new things or do something that brings you joy can boost your spirit and help you stay jolly through this fun but stressful time. To get you started, your friends at Hollywood Storage Center have prepared a list of small things you can do to recharge this season.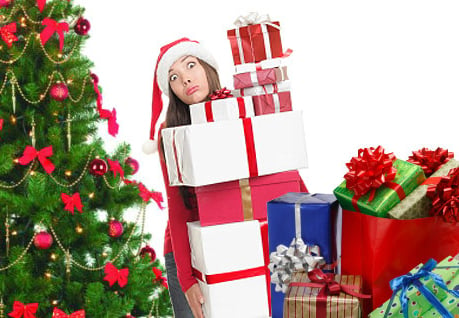 'Tis the Season!
6 Easy Self-Care Strategies for the Holidays
Sleep!
Especially this time of year, getting a solid night's sleep is one of the best ways to refresh our bodies and minds. If getting to sleep or staying asleep is a challenge, consider introducing things that help create the right environment. You can sip on some calming herbal tea, use a weighted blanket, spray your pillow with some lavender and rosemary essential oils, or get lost in a book.
Make a Special Playlist!
Sometimes there is no better therapy than your favorite tunes. Music promotes wellness, it helps manage stress, as well as boost motivation. Depending on the mood you wish to create, oldies but goodies may be the way to go. Or why not explore and try something new? (Hello, Spotify!)
Have a Picnic!
With so many grab-and-go options at our local markets, treating yourself to a favorite meal or snack and going outdoors is an easy way to unwind for a few minutes. Taking a lunch away from the office and visiting a park is a great way to carve out some – you – time to recharge. We like to keep a blanket and a pair of walking shoes in the trunk for outings just like this.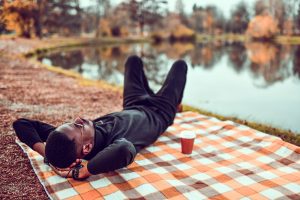 Buy Yourself Flowers!
Um, because you deserve it! Enough said.
Start a Gratitude Journal!
One of the best ways to get through this month, (and every month thereafter) is to spend five minutes a day jotting down positive thoughts. Include things you're grateful for, as well as items you're pleased to have accomplished. Staying aware of the good things around you is always great for the spirit.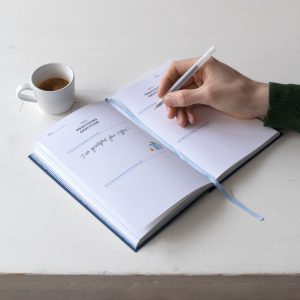 Opt out!
You don't have to say yes to everything. And during a season when we always put others first, doing so at the expense of our own physical or mental energy can deplete us. So, prioritize the things that really matter. A simple "Sorry, I'm already booked," works wonders.
Relax Your Way!
Whether you like to go for scenic drives, meditate, or stay in for a warm bath, take the time to just relax. These simple moments of peace will reenergize you and make holiday responsibilities easier to handle. Breathe in slowly, hold, breathe out, and repeat. You got this!
We hope these ideas encourage you to slow down and care for yourself this holiday season.
At self storage Thousand Oaks, we're so grateful to be part of this community. We're also proud to offer the lowest-price guaranteed on storage units that are perfect for helping you live your most stress-free life!
We want to wish all of our guests, from Agoura Hills to Camarillo, a healthy and happy December!