Backyard Summer Makeover: Tips & Self Storage Deals
Published On: April 29, 2021
It may not be Summertime yet, but now is the ideal time to get your backyard ready for Summer fun! The self-storage deals experts at Hollywood Storage Center of Thousand Oaks have some ideas on what you can do to take your backyard to a new level of fun!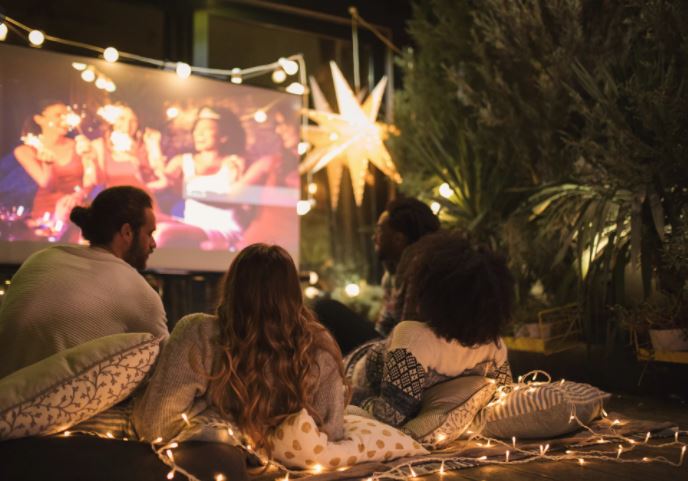 Outdoor Movie Night
There are lots of options if you're in the market to purchase an outdoor movie screen, but there are also plenty of DIY options that are simple and cost effective. One thing is for sure, gathering with friends or family under the stars for a movie night is a ton of fun, and having a home theater set up in your backyard is something you're sure to enjoy time and time again.
Another option: Rent your outdoor movie night setup through local business Outdoor Movies by You! This group offers turnkey setups including food, blankets, seating, and of course the screen and movie.
Funky Furniture
Outdoor furniture comes in all shapes, sizes and colors these days. Why not elevate your backyard by selecting seating and lounging sets that say "I'm Unique"! Do it by introducing an unexpected splash of color or an interesting shape. We love this ball-shaped swinging chair and the beautiful blue of these modern patio chairs. Want something you're sure nobody else has? Check out these pod seating patio chairs!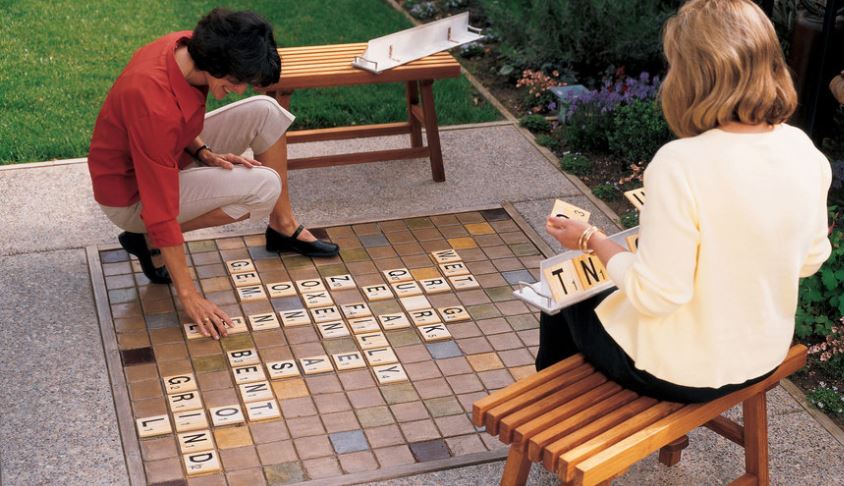 Giant Scrabble Set
Love games? How about setting up a mammoth-sized scrabble set for some outdoor fun? Or bring some other indoor games to your outdoor living area. Jenga will never be the same once you've experienced this Giant Tumbling Timbers set as part of your outdoor fun zone. Or try this can't-miss idea for laughs. Create your own Twister game with this inflatable rendition of the classic mat. What a hoot!!!
Smore's Central
A firepit is nice, but throw in some graham crackers, marshmallows and chocolate and now you've got a party! But what if you melted Reese's Peanut Butter Cups in your treat instead of a Hershey's Bar? Or what if you also added a layer of caramel? Is your mouth watering yet? We love the idea of stashing away a "smores box" with lots of options and pulling it out whenever you want to pump up the volume on dessert!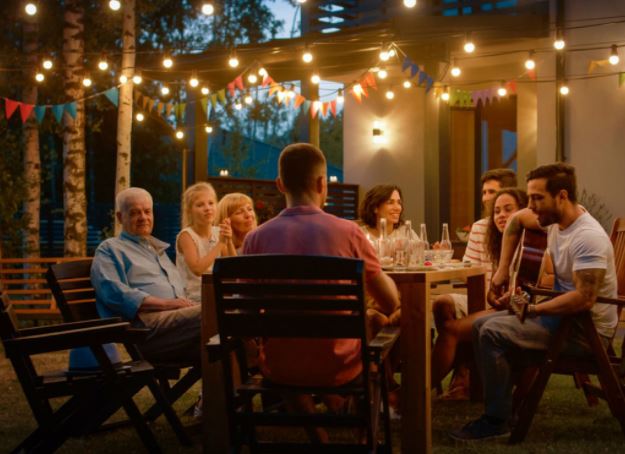 Cool Lighting
Nothing sets a mood like lighting. This applies for the outdoors just as much as indoors. Stringing lights is an easy way to add a bright touch to your backyard, but there are lots of other cool and dramatic ways to light up the night. How about hanging DIY light balls from your trees – they're not just for Christmas! Or adding a dramatic and unexpected outdoor chandelier.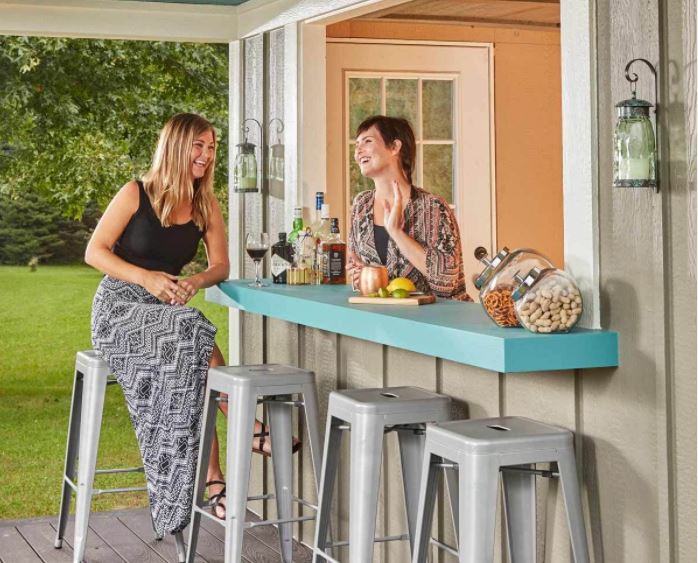 Add an Outdoor Bar
If you want your home to be THE home where friends and family want to spend time, consider adding an outdoor bar. There are tons of options on how to do it and they range from budget-friendly to budget-blowing. The outcome is the same…a comfortable place to share a drink and relax.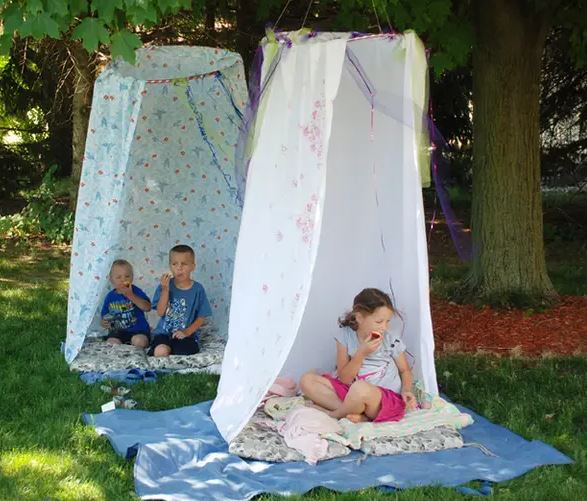 Kid-Sized Hangouts
With just a hula hoop and shower curtain or sheet, plus some fastening materials, you can make a special area where the kiddos can hang out, read a book, or even take a nap. Kids love their own special spaces, so adding one or more of these under your backyard tree is sure to be a hit among the elementary-school agers in your family.
Backyard Mini-Golf
Mini-golf is fun! If you agree, adding a miniature golf course to your back yard is a great way to break the boredom! It doesn't have to be 18 holes, and you can occasionally make changes to create a new challenge.
Summertime is our absolute favorite time of the year, and Hollywood Storage Center can help make it yours as well. Consider us to keep your sports gear (think SUPs and surfboards) safe and out of the way. And during cooler months, we can also support you by storing outdoor furniture that you'd prefer be kept indoors until you're ready for that amazing backyard gathering. However you prefer to use the extra storage, you can be sure you're getting it at a great price and with friendly service. We look forward to seeing you soon!