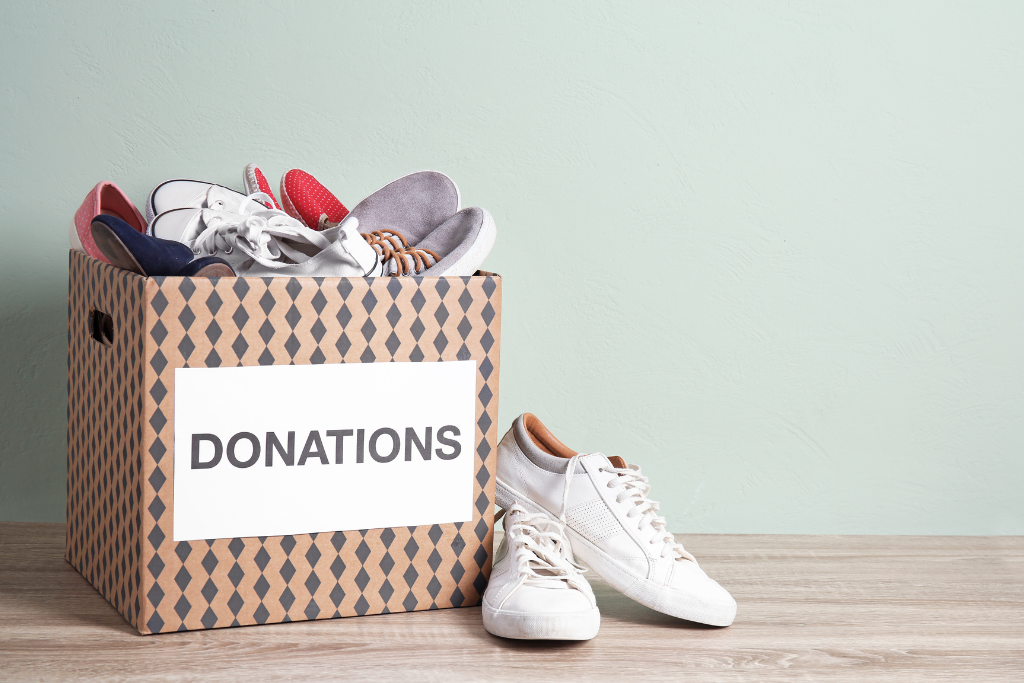 HSC Collects 812 Pairs of Shoes for Haiti
Published On: March 1, 2010
Hollywood Storage Center collected 812 pairs of shoes to support Soles4Souls' commitment to donate more than
1.3 Million pairs of shoes to victims of the earthquake in Haiti. All donations will directly support relief efforts.
Soles4Souls has partnered with organizations on the ground in Haiti to transport and distribute the aide. More than 60,000 pairs of shoes, including work boots, rain boots, children's athletic shoes and clothing items, have already been distributed in affected areas.
"As we struggle to comprehend the magnitude of this disaster, we cannot forget how important basic necessities – such as shoes – will be in the ongoing rescue and rebuilding efforts," said Wayne Elsey, Founder and CEO of Soles4Souls. "We deeply appreciate the support of Hollywood Storage Center and their customers in helping us provide shoes to survivors and volunteers as they work in horrific conditions."
For more information on how to get involved and donate to the victims in Haiti, visit www.giveshoes.org.
About Soles4Souls®
Soles4Souls is a Nashville-based charity that collects shoes from warehouses of footwear companies and the closets of people like you.  We distribute these shoes, free of charge, to people in need around the world. Since 2005, Soles4Souls has given away over 7 million pairs of new and gently worn shoes (currently distributing one pair every 9 seconds). The shoes have been distributed in 125 countries, including Haiti, Kenya, Nepal and the United States. Soles4Souls is a 501(c)(3) recognized by the IRS and donating parties are eligible for tax advantages.