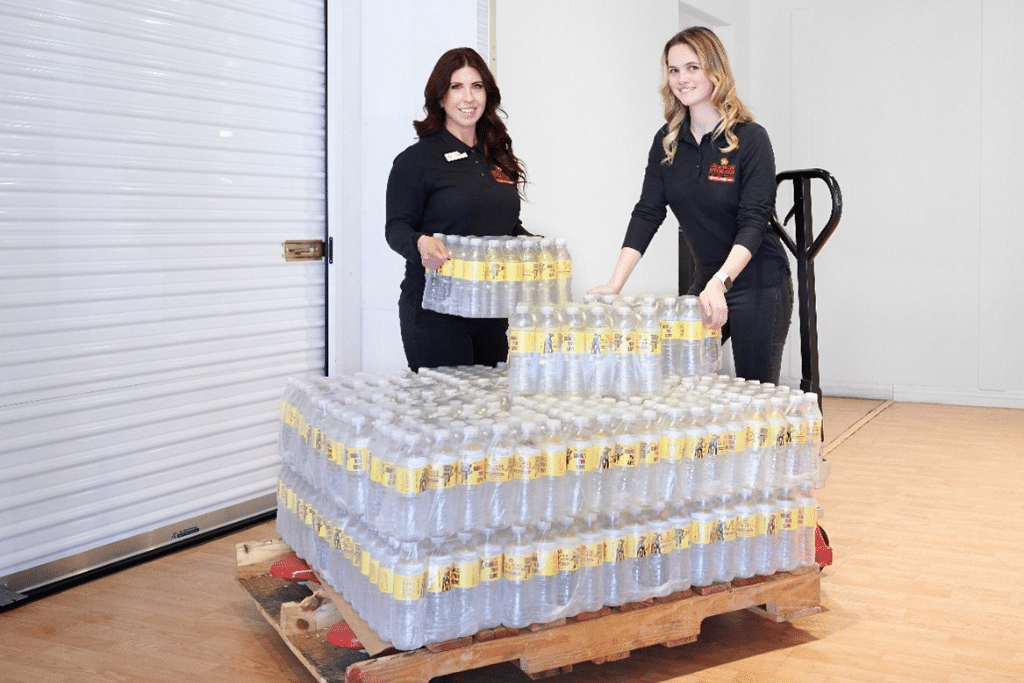 Joy Through Community Service
in Thousand Oaks & Beyond
Published On: August 22, 2023
Sometimes life can fall into a predictable pattern, leaving you craving a greater sense of purpose. One helpful way to get there is through volunteering. It's not only a great activity to make a real impact on your community, but it can also enrich you physically and emotionally by getting you active and creating social connections.
Not sure how to get started? Our friendly team at Storage Thousand Oaks, CA, is here to help inspire you. Over the years, they've been involved in a variety of charity and non-profit events. They've seen firsthand how lending a helping hand can bring a surprising amount of joy and personal satisfaction.
So, let's explore some of their favorite volunteer opportunities in and around Thousand Oaks that can transform your life and the world around you.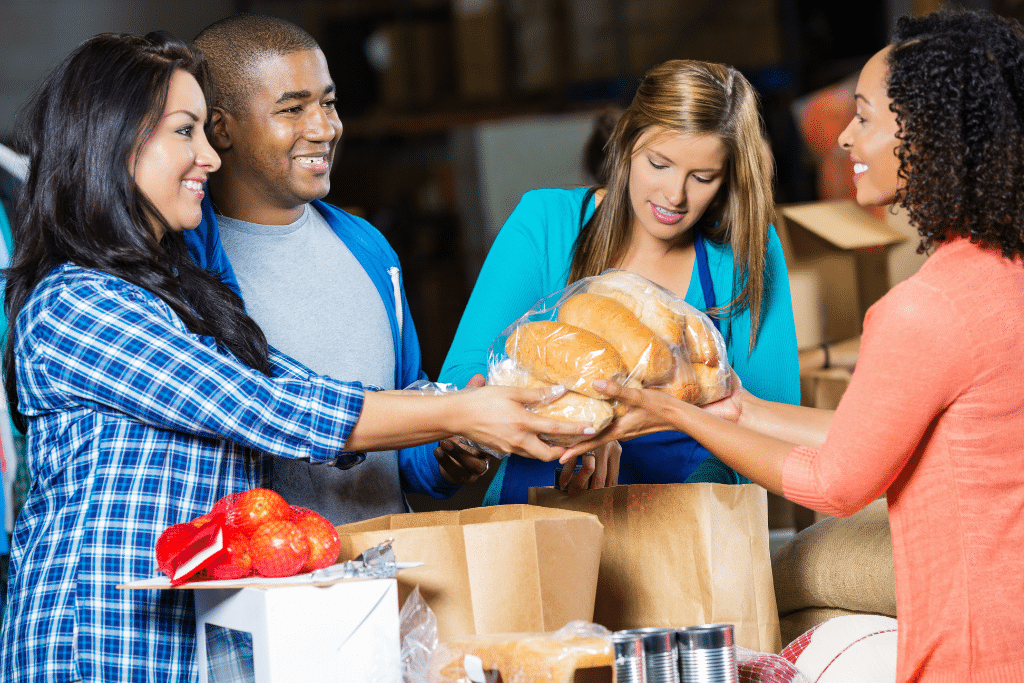 So, you're all on board with the idea of volunteering and how amazing it can be, right?
Here are some things to think about when looking for volunteer work:
What causes are important to you? Most people do their best work when they're passionate about it.
What skills do you have to offer? Skills don't have to be professional; you may also have valuable knowledge to share about a hobby you enjoy.
Are you looking to learn something new?
How many hours a month are you available to volunteer? Try not to overcommit yourself. Start with a smaller number of hours if you're unsure.
Does your target non-profit have an application process for volunteers? Find out if they have additional requirements such as prior experience, training, or certifications…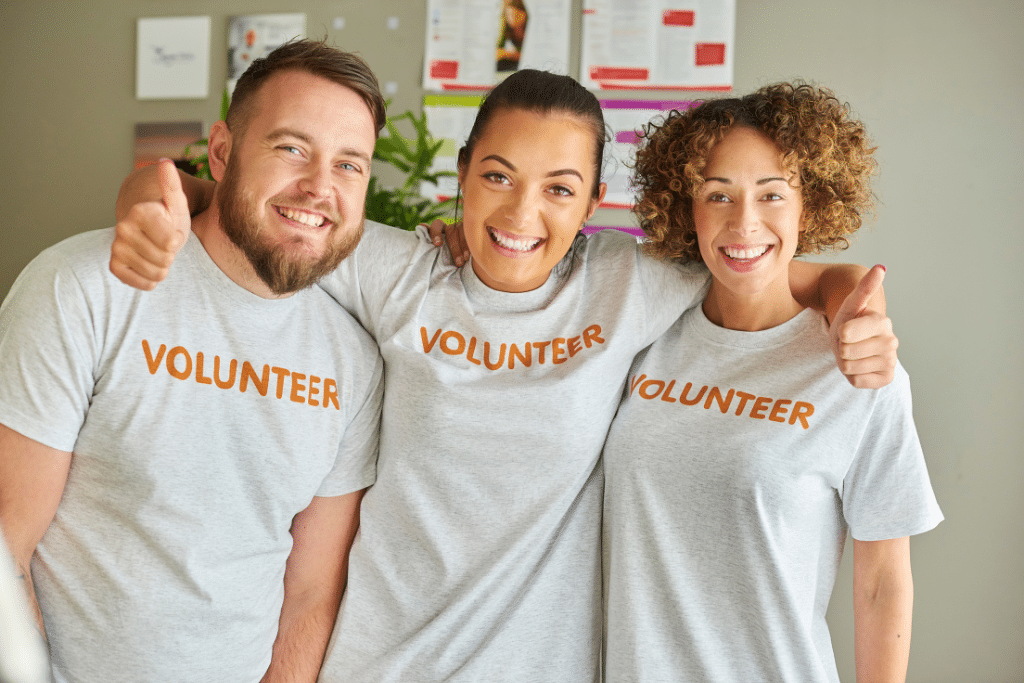 Local Organizations in the Conejo Valley
Now that you've looked at your interests, values, and availability, it's time to find your best volunteering options. To kick start your search, our storage consultants have compiled a list of organizations that do great work in Thousand Oaks and the surrounding area:
Animal Shelters: If you're an animal lover, consider volunteering at a shelter. You'll get to spend time with playful pups and curious kitties, while also making a difference in their lives. At Life Animal Rescue, volunteers are needed to hang out with adorable dogs up for adoption every Saturday. During the week, you can help at the rescue center. There are plenty of fur babies just waiting for lots of love, exercise, and attention.
Youth Mentorship: Ever thought about being a mentor? Organizations like Big Brothers Big Sisters give you the chance to connect with younger kids in our community. Hang out 2-3 times a month, doing everyday activities like watching movies, completing homework, playing games, or grabbing a bite to eat. With the support of a Match Support Specialist, you'll help boost your "Little's" confidence, improve their grades, and form a lifelong friendship.
Food Banks and Pantries: Join local food banks like FoodShare and Manna Conejo to fight hunger in our community. You can help by sorting food, distributing it, and supporting outreach programs. When you volunteer at Meals on Wheels, you bring joy and nourishment to homebound seniors. Whether you can commit to delivering meals once a week or fill in as a substitute driver, your support will be incredibly valuable.
Community Gardens: It takes a lot of helping hands to make those beautiful public gardens around town look amazing.  That's why Conejo Valley Botanic Gardenneeds you! They'll match you with events that fit your schedule and interests. You can even get the rest of the family involved. The Kids' Adventure Garden has some cool Sunday activities from 11 am to 3 pm. You and your little one can help with planting, maintaining gardens, organizing events, and more.
Senior Center Enrichment: Bring joy and companionship to seniors by volunteering at a local senior center. Brighten up their days by playing games, chatting, and sharing stories. At the Goebel Senior Center, you can make a difference throughout the week from Monday to Thursday and on Saturdays. Plus, anyone 18 and older gets to join in on the center's famous bingo games.
Environmental Cleanup: Help protect and restore the natural beauty of the Conejo Valley by participating in environmental clean-up activities. From removing litter to planting trees, your efforts will have a positive impact on the local ecosystem. You can join the awesome team at Conejo Open Space Foundation and make our community cleaner and greener. Trail work usually takes place on Saturdays.
Conejo Valley Library: Dive into the world of books and community engagement by volunteering at Newbury Park Library or Grant R. Brimhall Library in Thousand Oaks. Assist with events, help visitors discover their next great read, or support educational programs. Your involvement adds to a lively and enriching library experience for all. Volunteer days vary, with plenty of chances to give back and make a difference.
We hope that we've helped unlock an interest in the wonderful world of volunteering. No matter which organization you choose, getting involved can shape your outlook on life and give you a renewed appreciation for what you have.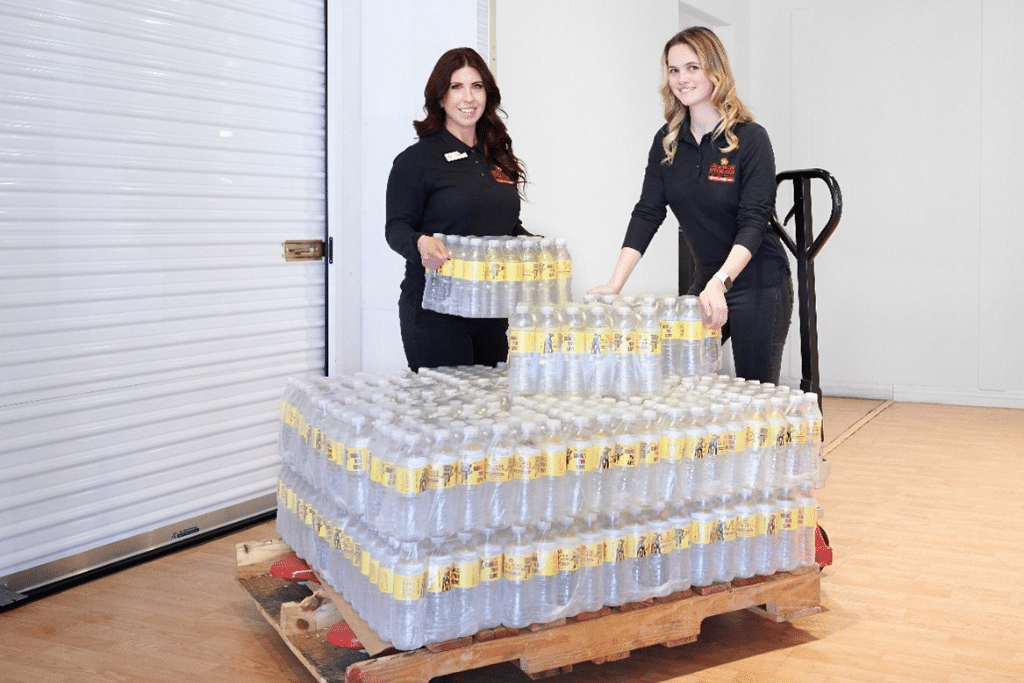 At Storage Thousand Oaks, CA, we're all about making a positive impact in our community. That's why we donate cases of water bottles to events hosted by local non-profit organizations in Thousand Oaks and the surrounding Conejo Valley. If your favorite non-profit is planning an event, you can request a water bottle donation by completing the form on our website, stopping by the main office or giving us a call. Our friendly storage consultants are available every day from 8:30 am to 6 pm. We thank you for the time you're already volunteering with local non-profits. Together we can make a difference in our communities and ourselves!