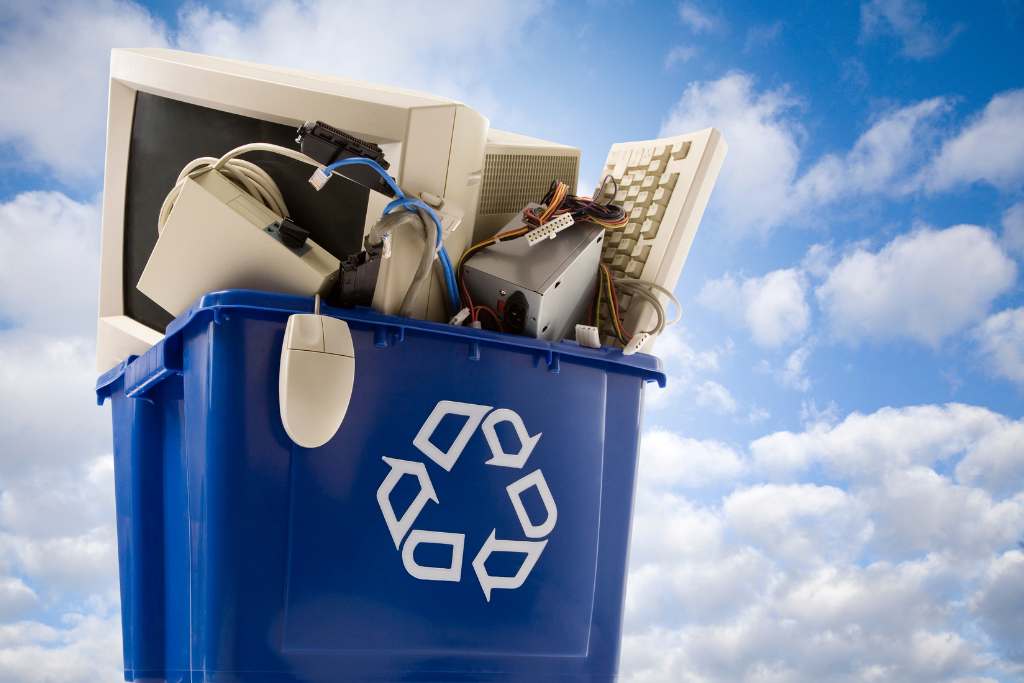 Storage Center in Thousand Oaks Offers Free Electronics Recycling Event
Published On: October 11, 2012
Take a look around your house. Do you have an old keyboard or MP3 player on the shelf collecting dust? Is there a printer under that pile of books that you meant to donate to the library? How about the old TV in the garage? Well, the folks at Hollywood Storage Center of Thousand Oaks have a great idea about how to get rid of that stuff!
Safely recycle all of your unwanted computer equipment, televisions, monitors, microwaves and anything with a cord (and even cords themselves!) at our Electronics Recycling Day, Saturday October 20th from 10am to 4pm at Hollywood Storage Center, 3425 Old Conejo Road between Reino Rd. and Wendy Dr.
Plus, a donation will be made to the Newbury Park High School Track and Field program for every pound you bring in! And, just for coming by, you'll be entered for a chance to win a flat screen TV. See, your Newbury Park electronics recycling headquarters is definitely the place the be on Saturday, Oct. 20.
See you there!