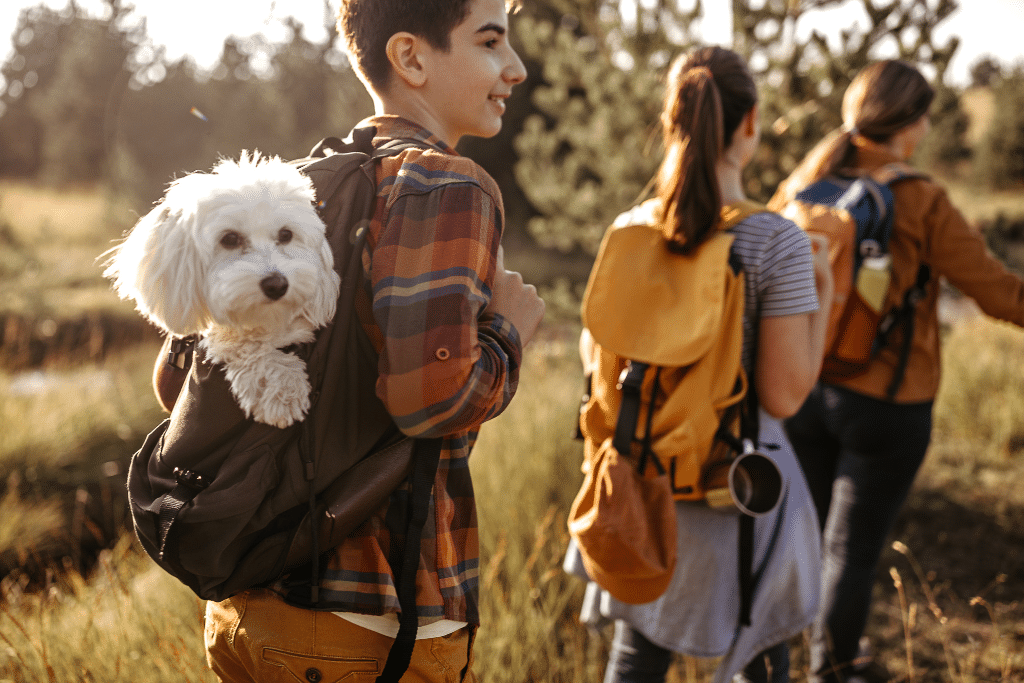 Top 4 Dog-Friendly Hikes from Newbury Park Storage Experts
Published On: September 9, 2021
The Fall season has officially arrived! If you're like us, Autumn is the perfect time to experience uncrowded parks, trails and canyons accompanied by your furry best friend in tow! So pack up! Our Newbury Park Storage Team is sharing some of our favorite dog-friendly walks & hikes in and around Ventura County.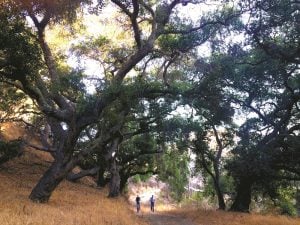 Top 4 Dog-Friendly Things To Do
Ventura County
Los Robles Trail offers spectacular views. Leashed pups and their outdoorsy humans can explore any of the 25 miles of trails and Open Spaces. Our favorite is the Angel Vista Peak via the Rosewood Trail, just a short 3 ½ mile. You'll find it accessible from Regal Oak Court, just off Lynn Rd. Bring a snack because you'll be rewarded with a bench and picnic table at the Peak where you can see the entire Conejo Valley!
Harmon Canyon Preserve is Ventura's first large-scale wilderness preserve. You'll find free parking off McVittie Place and Foothill Rd in Ventura where the preserve trailhead begins. We love walking the first 1.5 miles with our leashed four-legged pals. Enjoy the hills and canyons that feature oak groves, wildflowers, downy grasses, and breathtaking vistas of the area's mountain ranges and coastlines!
Ventura Botanical Gardens represents the five Mediterranean climate zones of the world through 20,000 planted low water flora. Plus, you'll find the Chilean Soap Bark tree used in the development of the COVID vaccine! The gardens are Open Tuesday-Sunday, but you'll want to visit with your pooch on Wednesday or Friday. Together you can walk along the path enjoying several lookout points. Entry is $7 for adults and is open to the public from 9 am-5 pm.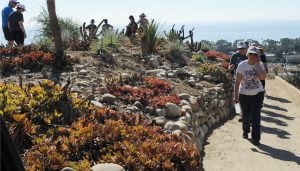 Santa Barbara County
Heading further north, the Douglas Family Preserve in Santa Barbara is a paradise for adventurous furry sidekicks. At just over a mile, this leisurely walk offers an off-leash dog area with plenty of trails to explore. This includes Arroyo Burro Beach (Henry's Beach to locals) nearby where tail-waggers are allowed to run free! Bonus: Try a day when it's windy and you'll see amazing views of hang gliders just beyond the bluffs!
We're always looking for fun places to take our pups, so stop by and let us know about your favorite outdoor activities with yours! And if this blog inspired you to adopt a new furry friend, you might want to dog-proof your home environment. Storing less-used items so they're safe from Fido can give you peace of mind, even if it's just for the short term. We can help you choose the right size Newbury Park storage unit at the Lowest Price-Guaranteed. Give us a call or visit seven days a week from 8:30 am to 6 pm.