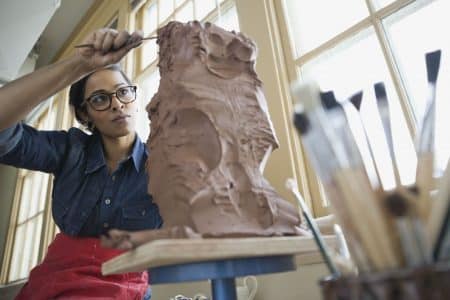 Beneficial Hobbies from Self Storage Thousand Oaks
Published On: March 16, 2022
Research shows that having a hobby can improve our overall well-being. That's right! Hobbies that involve imagination, art, music, or something hands-on, not only benefit our mental and physical health they can also help us be even more productive at work.
That's because all those hobbies require some amount of focus and brainpower. They give you the opportunity to try something new, and to spend more time on the things you enjoy. That's why our self storage Thousand Oaks team is helping you discover our favorite healthy hobbies!
Play with Clay
No matter which material you choose to work with, sculpting gets you to think in three dimensions. With so much time spent on screens, this can be a great exercise for your brain!  We suggest starting with a medium such as clay.
This soft material is very forgiving because it can be molded and shaped any way you want to create something awesome. Try a class at Clay Studio + Gallery in Thousand Oaks or grab a bag of clay and some tools from Amazon. As a result, you'll find that by working with organic materials, your stress will decrease, and your creativity and imagination will thrive!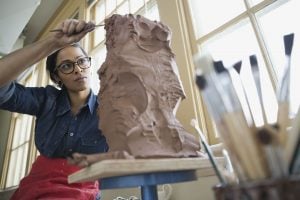 Grab Your Camera
Anyone can learn to be a great photographer. Start by taking a photo of the same object each day. What differences do you notice? Learning to look at the world from different angles can train you to be more perceptive. Plus, you'll get to create awesome digital memories along the way. And if you feel especially proud of some of the images you take, try selling them on Shutterstock!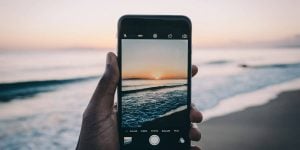 Work with Wood
Try building or carving something from wood! It doesn't need to be complex. Just taking the time to think of a design and gather the right materials will get you to flex your noggin. For beginner projects, we love scavenging discarded wooden stumps. They make great side tables, Tic-Tac-Toe gameboard tops, bird feeders, or even stools to rest your feet!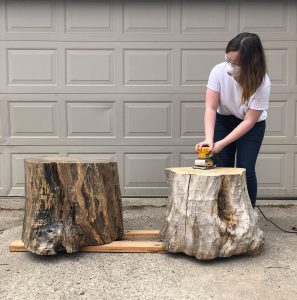 Join a Sports League
Playing a sport you love, or trying one for the first time, helps burn off stress. This is especially true when you want to disconnect from a tough day. Why? Because sports can boost morale and motivate team-building both on and off the field. If you're up for the challenge, check out our local recreation leagues, or start a Pickleball squad with your friends or co-workers!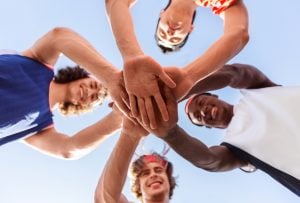 Volunteer Your Time
We're big on spending time in service of others. There are many ways to help without investing a massive amount of time. We like the idea of combining two hobbies: like to read? love animals? Then help at a local animal shelter and read aloud to lonely pets! Not only does volunteering make the community a better place, but it also promotes your own happiness and wellbeing too!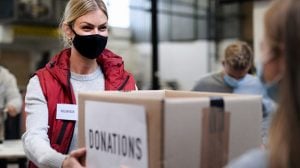 We hope these ideas inspire you to spend more time on a hobby. Not only will it improve brain performance it will make you feel proud and fulfilled. What unique hobbies do you love? Let us know next time you stop by! And, if renting a storage unit can support you get started, we'd love to help. We offer the Lowest Price – Guaranteed on self storage Thousand Oaks.