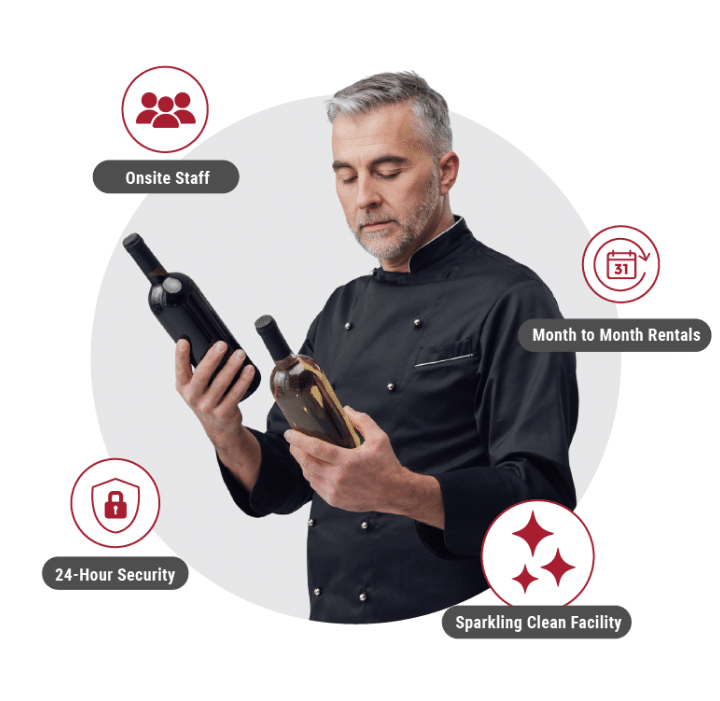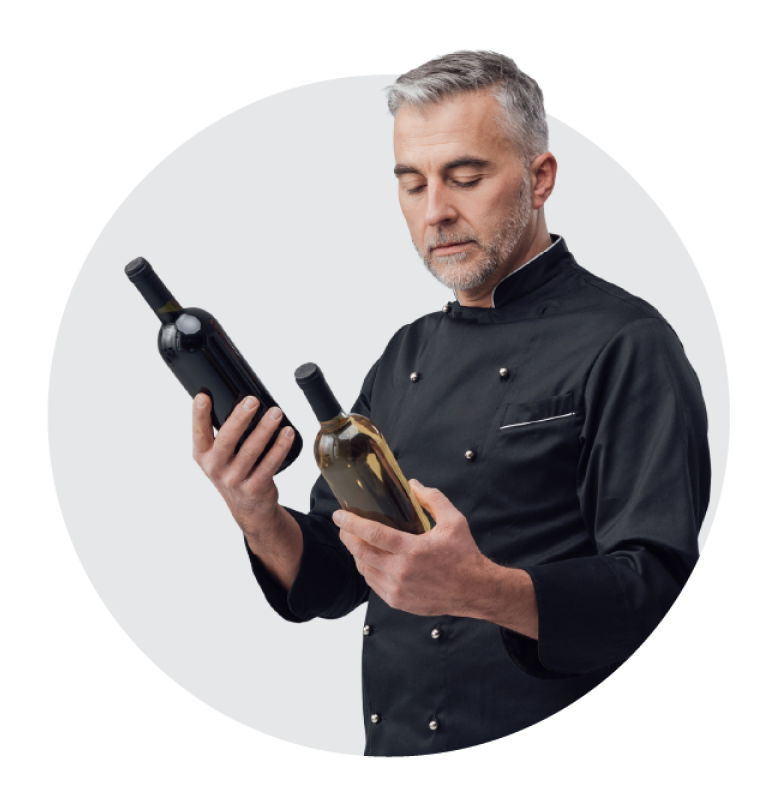 Wine Storage Near Thousand Oaks & Newbury Park
Wine Storage Near Thousand Oaks
& Newbury Park
Whether you're a wine enthusiast or a restaurateur, your treasured collection deserves a home that protects your investment. Our expertly maintained temperature and humidity-controlled wine storage units do just that! At Hollywood Storage Center of Thousand Oaks, we help create the perfect conditions for your wine, day in and out, so you can enjoy great vintages without worry.
How to Preserve Wine in Storage
Proper wine storage keeps wine fresh and flavorful for longer. Here are a few important guidelines for properly maintaining wine as it ages:
Minimize movement or vibrations
Avoid exposure to direct sunlight
Maintain moderate temperatures
Avoid temperature fluctuations of more than 5 degrees
Maintain an odor-free environment
Store bottles on their sides
The Perfect Temperature for Storing Wine
What's the ideal temperature when storing wine? You want to keep it cool, but not too cool. We keep our wine storage facilities at a crisp 52 to 55 degrees, checking twice daily to make sure these numbers are maintained.
How Humidity Affects Wine Storage
Controlling humidity is important when storing wine. If it's too dry, the wine corks can begin to dry, and this can create problems with keeping an optimal seal on the bottle. At Hollywood Storage Center, we check the humidity level of our wine storage twice a day to maintain it between 55 and 65 percent.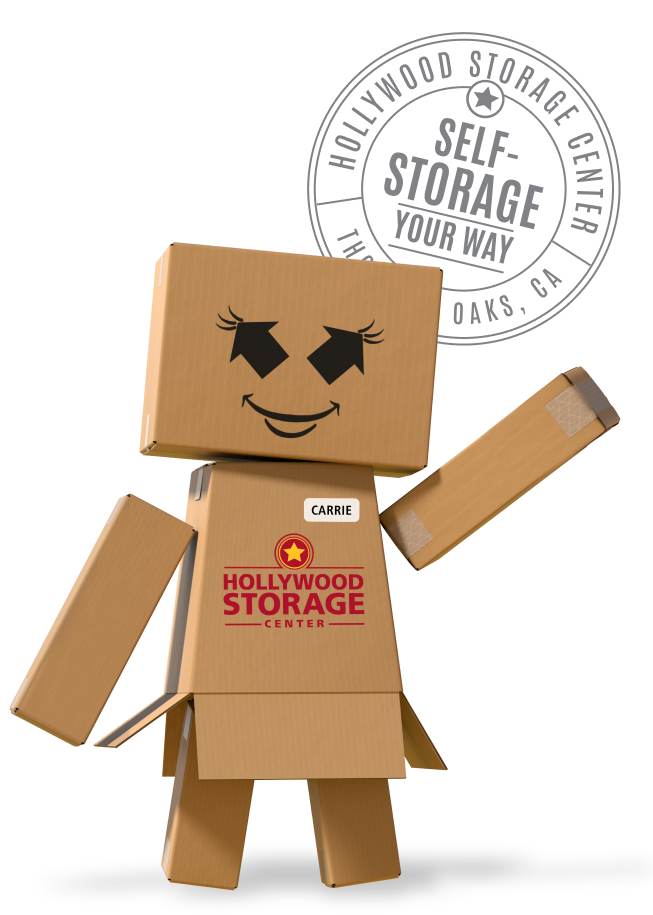 Conveniently Located in Thousand Oaks
Want a tour of our wine storage facility? Near Pepper Tree Playfield in Newbury Park, it's easy to find us just off the 101 Freeway. Call us today for a quote and to get your first month free.
Rest easy knowing your valuables are protected from extreme changes in temperature. With more climate-controlled units than other facilities in the Conejo Valley, we'll keep the things that matter most in mint condition.
The highest security for your peace of mind. Store your most prized possessions in our climate-controlled, double bolted storage rooms. Vault storage units require two keys for entry.
Worry-free storage so you can focus on what's next. Whether you're moving, remodeling, or just making extra space in your home, we'll keep your things safe until you need them.