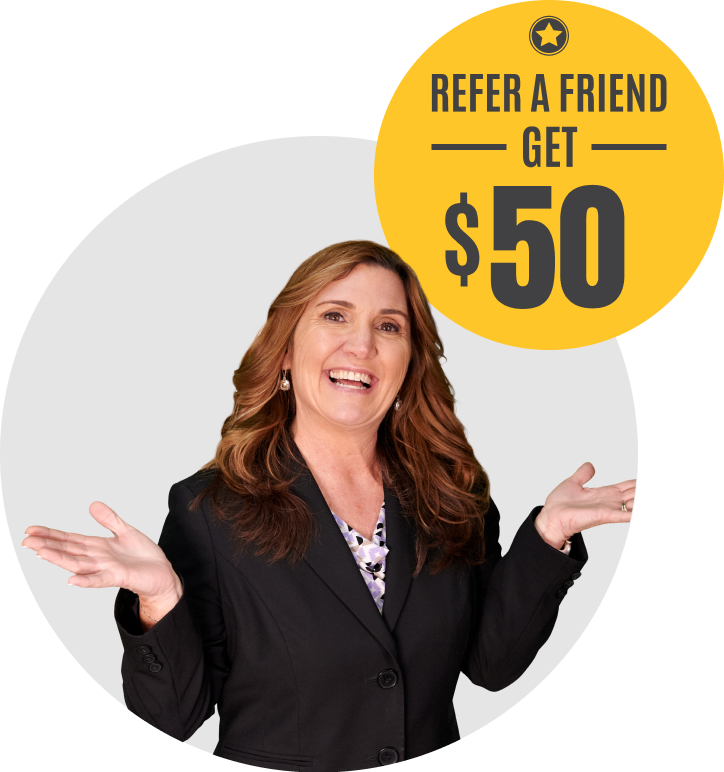 It Pays to Share the Love
Do you have a friend, relative, neighbor or colleague who needs storage space?
Hand them a Hollywood Storage Center referral card with your name and unit number written on the back!
When they bring the card to our friendly, knowledgeable storage consultants and rent a unit:
They get $25 in FREE boxes and moving supplies
You get a $50 credit on your next month's storage rent
We included four referral cards in your rental package, but please let us know if you need more! We can drop a few in the mail to you, or you can stop by any day from 8:30 am to 6 pm to pick some up (along with FREE fresh popcorn, of course!)
We appreciate your business and always strive to treat you--and everyone you refer to us--like stars!