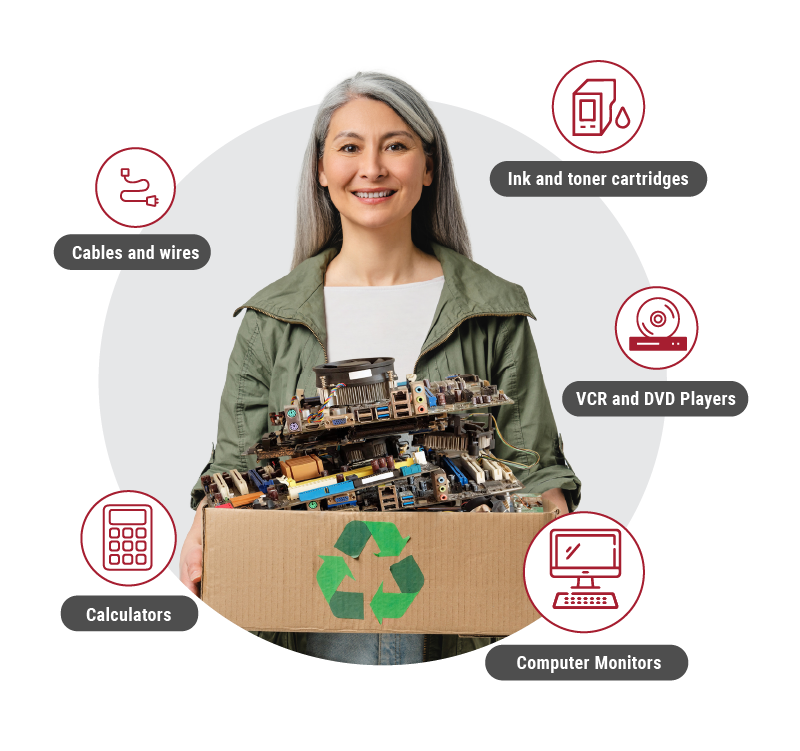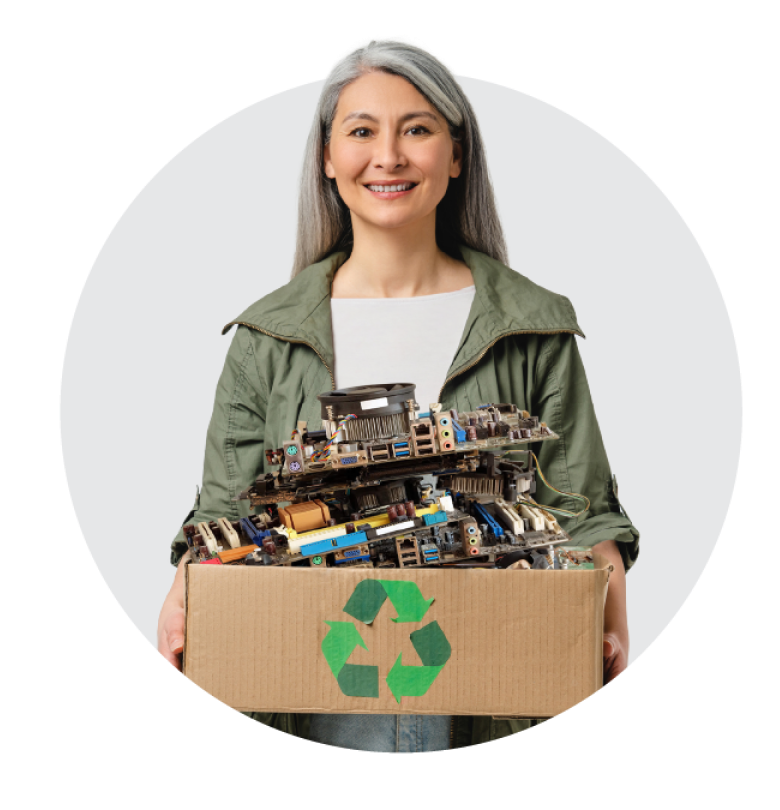 Electronic Recycling in Thousand Oaks
Electronic Recycling in Thousand Oaks
Need a place to dispose of unwanted electronics? Bring them to Hollywood Storage Center of Thousand Oaks! We offer FREE responsible electronic recycling through our partner, Tempus. Together, we can protect our environment and keep e-waste out of landfills. All the electronic products we receive are recycled and processed within California. Just come into the lobby anytime between 8:30 am and 6 pm, seven days a week. We'll let you know where to unload your materials for recycling.
e-Waste Drop Off Accepted Items
Computers (laptop and desktops) and monitors
TVs and media players (i.e. DVD, VCR, MP3)
Printers, copiers, and faxes
Ink and toner cartridges
Calculators
Misc. cables and wires
Microwaves
At Hollywood Storage Center, we donate the proceeds from our Free Electronics Recycling program towards college scholarships. Each year, seniors who are graduating from Conejo Valley public high schools are presented with these financial awards. The Hollywood Storage Environmental Scientist Scholarship is presented to a Newbury Park High School student, and the Hollywood Storage Entrepreneurship Scholarship goes to one student at Thousand Oaks High School. For details and applications, please contact your high school's College & Career Center.