Dine Safely in Thousand Oaks: Tips from Our Storage Deals Experts
Published On: March 1, 2021
Restaurants in and near Thousand Oaks are doing their part to offer safe dining experiences which is certainly appreciated! The Self-Storage Deals Experts at Hollywood Storage Center of Thousand Oaks has recommendations on some that are doing a great job managing their businesses during COVID and have exceptional open-air dining space to meet today's needs. Support our local businesses and enjoy an outing at these 10 local restaurants!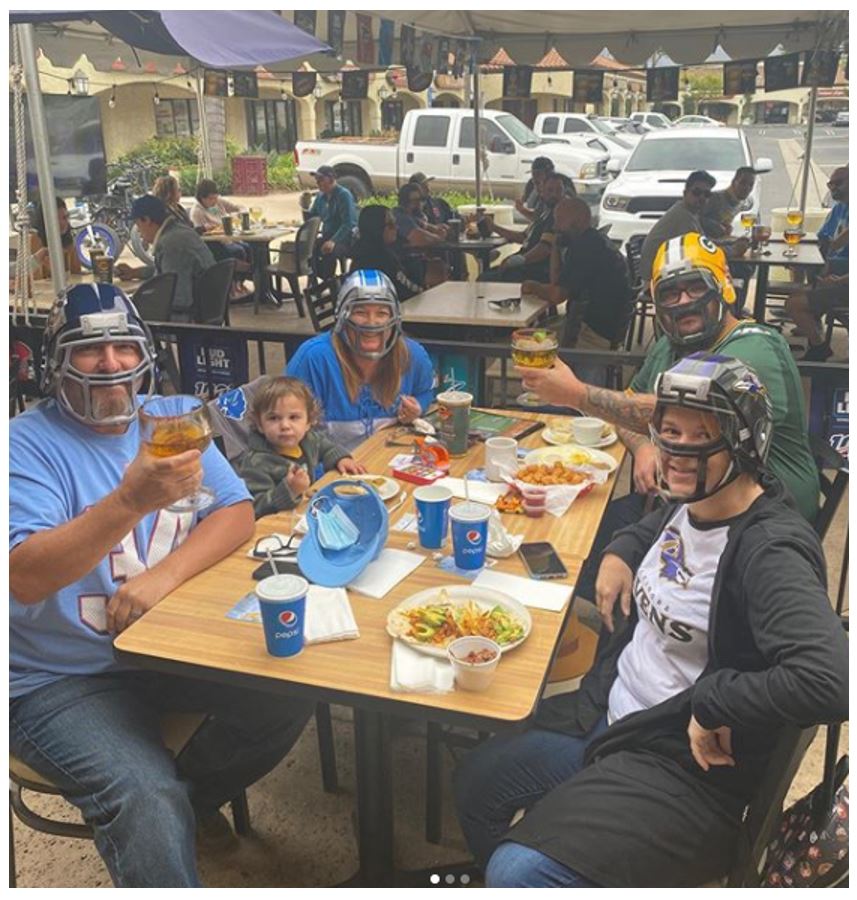 Locally owned Cronies has locations in Agoura Hills, Ventura, Camarillo and Simi Valley too, but we specifically know the Newbury Park location has taken over its side lot to create additional outdoor seating. Being a sports grill, they've even gone the extra mile to move big screen TVs outside, so we won't miss the games. We love Cronies for the support they show to local fundraising groups, and also for their fun promos like Wednesday and Sunday wings by the piece and weekday happy hour specials.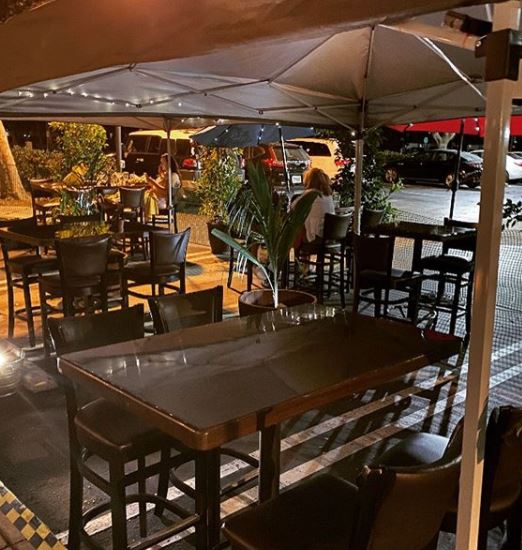 If you're looking for a great happy hour, this Westlake Village establishment delivers!  At Julio's, happy hour isn't just for after work; they get happy on the weekend from 2 to 6 pm. And, did we mention, tableside house-made guacamole?
The Agoura Hills Wood Ranch is ready for guests with its new patio seating. Come hungry and enjoy their signature barbecue meats such as their smoked brisket or Carolina pulled pork and don't forget the sides (hello Lauren's Favorite Mac & Cheese!)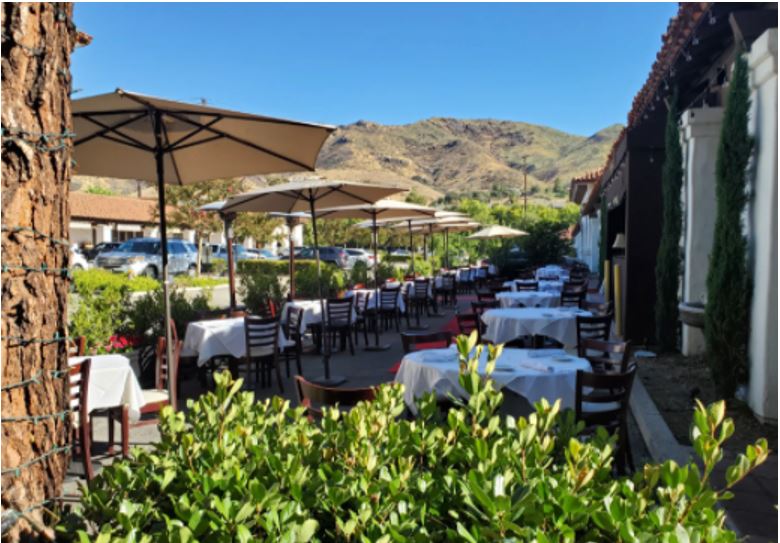 This Agoura Hills restaurant's indoor and outdoor patios are open Wednesday through Sunday. Due to limited seating, reservations are required. Try their value-priced Prix Fixe Three-Course Menu and get a starter, entree with sides, and dessert for only $20.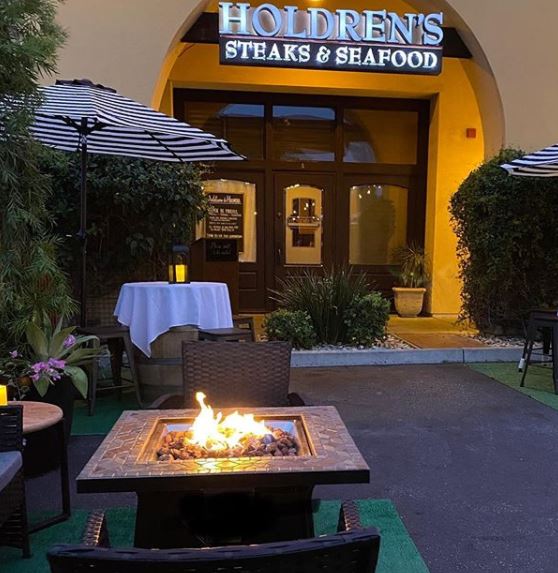 Holdren's in Newbury Park already had a lovely patio area but has extended outdoor seating in the lot in front of their restaurant. For extra comfort, they're also providing a "touchless menu" that guests can access from their mobile phone.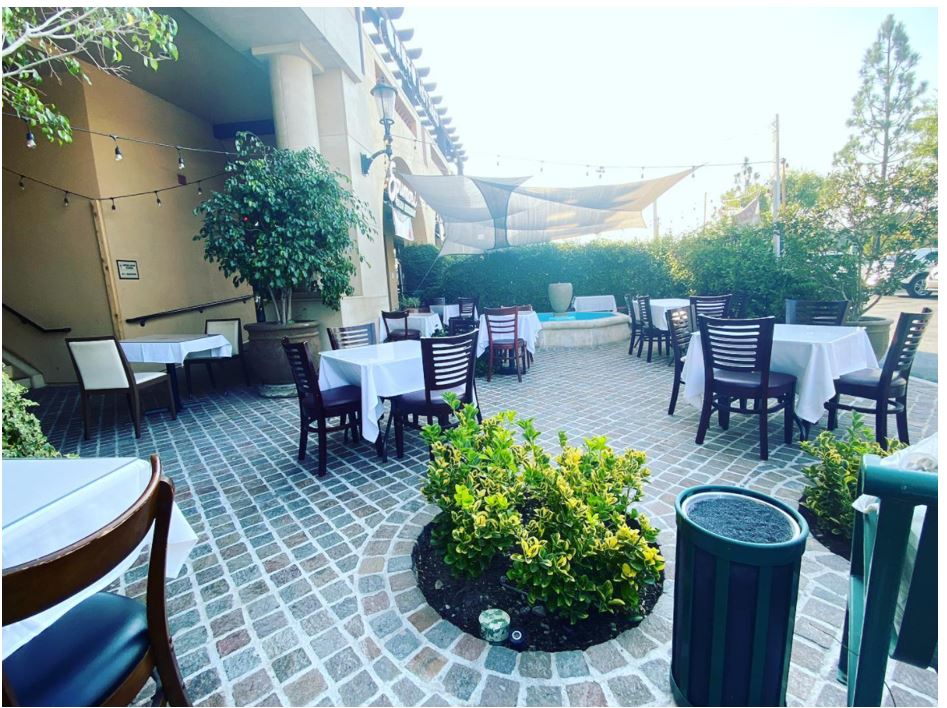 This Newbury Park restaurant has done a great job extending their seating onto their front patio. We love all the food at Spumoni but if you haven't tried their gnocchi, you're seriously missing out!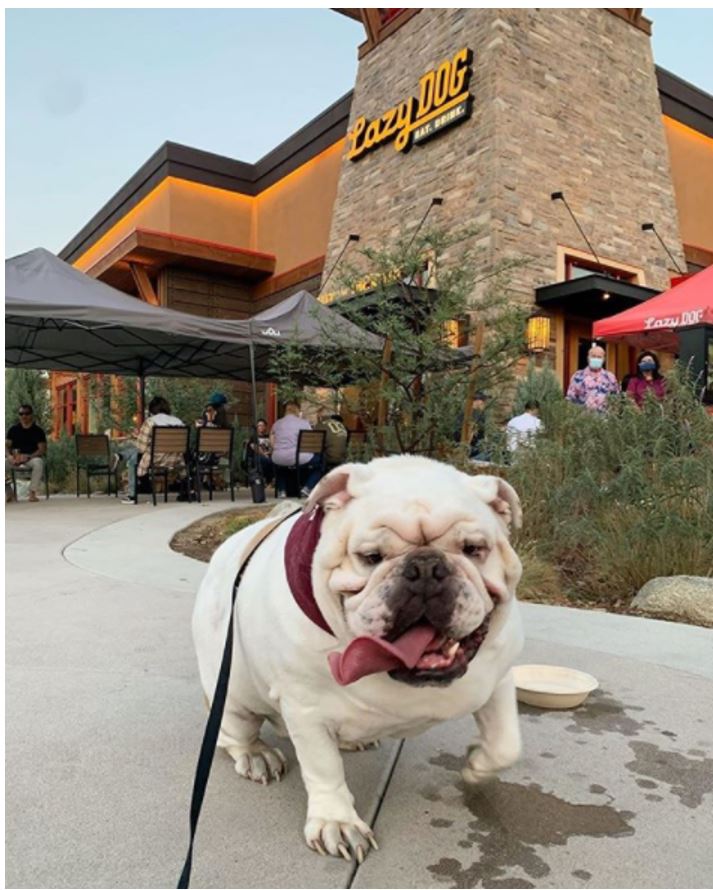 This restaurant has done one of the best jobs around when it comes to extending its outdoor dining area – it's huge! The food is diverse and plentiful, and if you're a beer enthusiast, check out their LD Beer Club! Also, feel free to bring along your pup. They even have items on their menu for your four-legged bestie!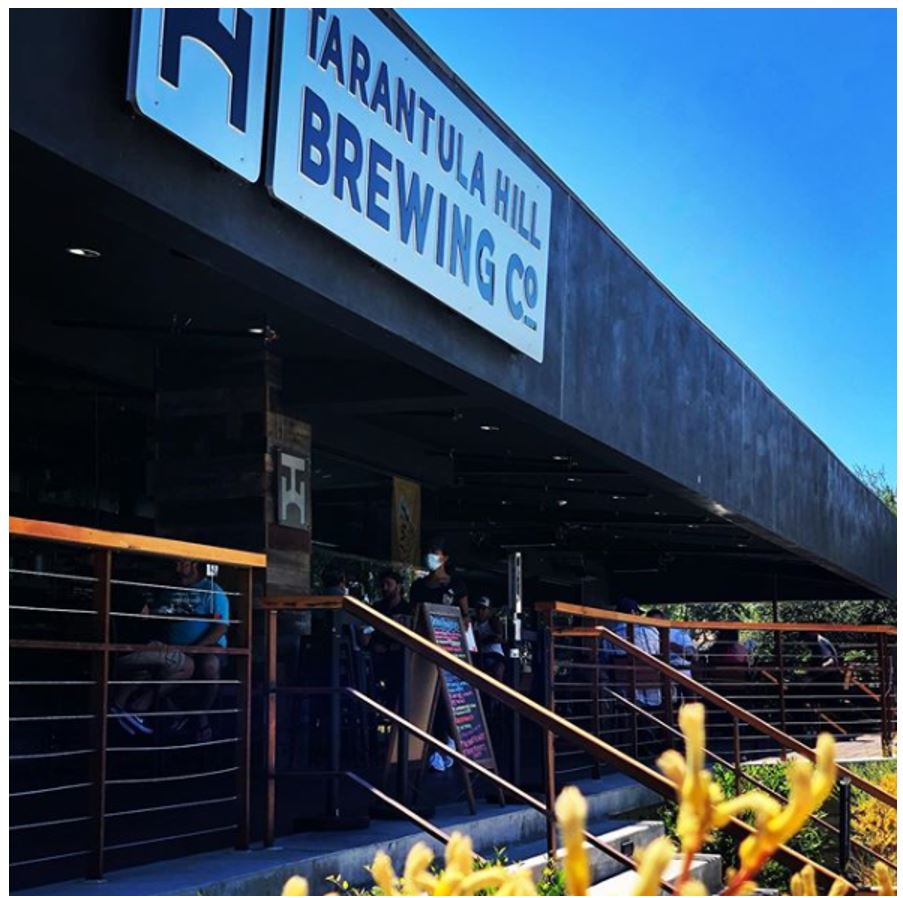 Speaking of beer, we think this restaurant is worth a visit. Their outdoor dining area is huge! They also have a great selection of tasty pizzas!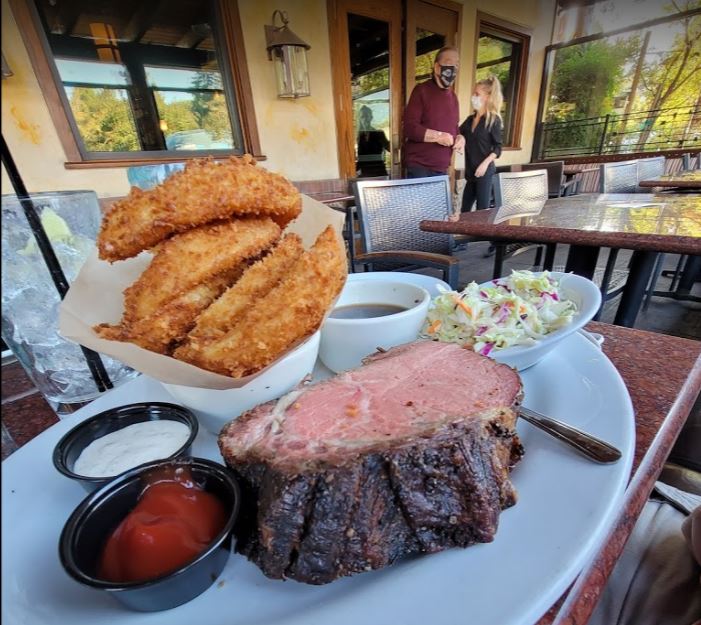 This restaurant's Thousand Oaks location is fortunate to have a large parking area, so they've been able to extend their outdoor dining area without impacting parking convenience. Our favorites include their Tri-Tip Chili and 1-pound stuffed potato. Trust us, you won't leave hungry!
There are also lots of other restaurants working hard to provide you with a dining escape in the safest way possible. We appreciate all their efforts as well as those by other businesses in the Conejo Valley. We too have implemented extra safety protocols to keep our guests safe when they're looking for Thousand Oaks storage units at the Lowest Price – Guaranteed. We hope you'll visit us the next time you're looking for extra storage space.