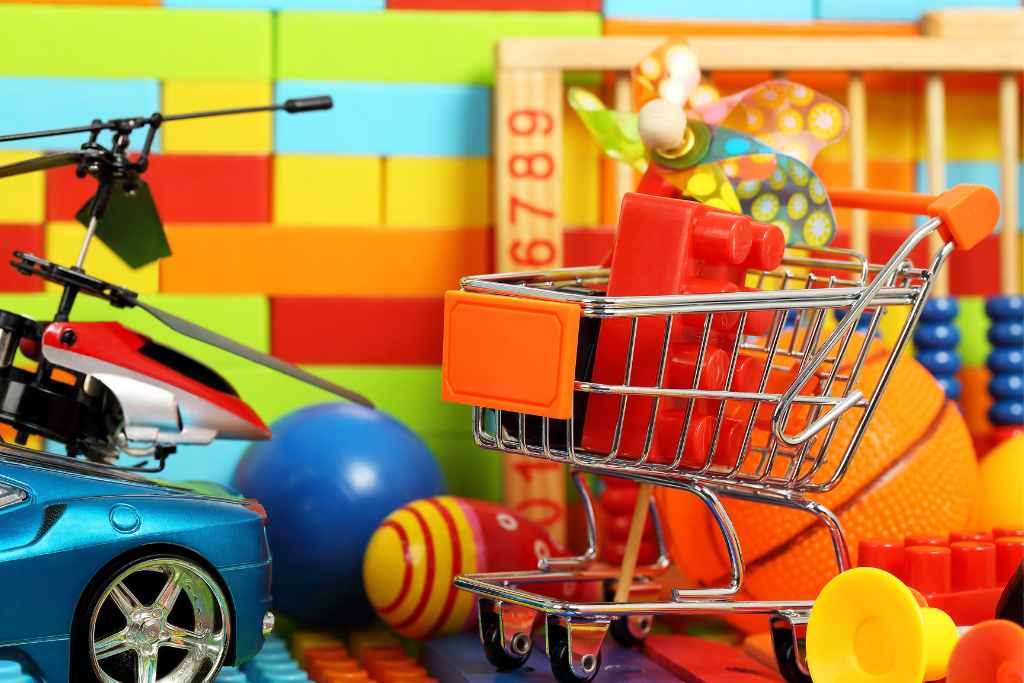 Do Your Kids Have Too Many Toys? The Kid's Swap Meet Can Help!
Published On: September 16, 2012
Does your living room look like a childcare center? Are toys strewn everywhere cluttering up your living spaces? The experts at Hollywood Storage Center of Thousand Oaks hate clutter as much as you do. Clutter is not only ugly, it can become psychologically draining. Each time you look at your clutter you think "I really need to do something about that," and it becomes another item on our To Do List. Another To Do List item creates stress which leads to a lower quality of life. Most organizing experts agree that getting rid of clutter greatly reduces stress thereby improving your life. So let's get started!
Get the Kids Involved
Kids are the greatest contributors to household clutter, wouldn't you agree? Of course, we love our kids and want them to have toys but today's households have entire playrooms full of toys that are rarely used. Studies have shown that kids will play longer and more intensely with fewer toys than they will in a room full of toys. Grab a box, mark it Swap Meet and let your child sell some of his or her toys to earn their own money. Maybe your daughter can sell a Barbie collection and swap it for one very special toy.
Register Early for the Kid's Swap Meet
The Conejo Recreation and Park District holds an annual Kid's Swap Meet where kids from all over the area come to sell their toys and games. This year the Swap Meet will be held on Saturday November 10, 2012. Check out their website where you can print out the flyer and application. It's $15 to join the fun and space is limited.
Have you attended the CRPD Kid's Swap Meet? Let us know about your experiences on our Facebook page. Thanks!