Embrace the Outdoors: Tips from Thousand Oaks storage
Published On: March 3, 2021
If you're exercise routine prior to COVID consisted of time at the gym, you're probably happy that many local gyms are now offering outdoor workout options. But if you're still not comfortable sharing your workout space with strangers, we completely understand. With Spring weather making outdoor activities even more enjoyable, our Thousand Oaks Storage team put this list together to inspire you! Get out there and have fun!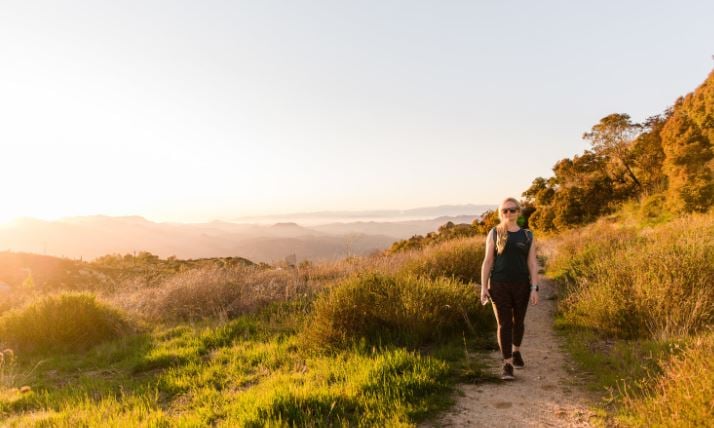 Hiking
We have a favorite hike and we're going to share it with you! Saddle Peak is your destination. The trailhead is located at the intersection of Stunt Road and Schueren Road in Calabasas. What makes this hike our favorite you ask? So many reasons! It's shaded quite a bit. It's not too steep or too flat. And the biggest reason – at the top you can see all of LA, the San Fernando Valley and all the way to the Pacific Ocean! Bonus: Watch for rock climbers!
In-line or Roller Skating
Lots of people are aware of Conejo Creek North Park, which is a lovely place to picnic and play, but what about Conejo Creek South Park? This is where Conejo Valley Days is typically held and it's a fantastic place to skate. There's a concrete path that creates a smooth skating surface that's not too long and not too short. Bonus: Look for the llamas and bring along some carrots to feed them!
Bicycling
How does a 33.6-mile ride sound for fun? If you're up for the challenge, this is a great route! The ride starts in Westlake Village, heads to Agoura Hills, down Kanan Road and Mulholland toward Saddle Rock, past Lake Sherwood, along the southeast border of Newbury Park, and back through Thousand Oaks to your starting point. There's one substantial climb in the middle of the route and two shorter climbs at the start and the end. You got this!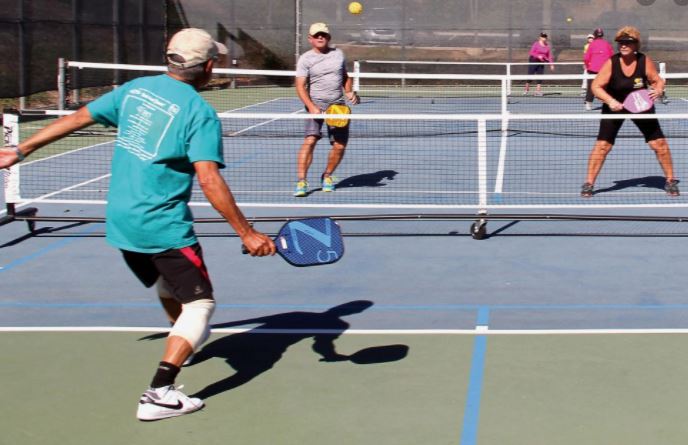 Pickleball
If you combine tennis, badminton, and ping-pong, you get pickleball. It's a fun sport that's growing in popularity and we happen to have nearby pickleball courts in several Newbury Park playfields. Check them out at Rancho Conejo Playfields, Del Prado Playfields, and Dos Vientos Community Park.
Tennis
One of our favorite places to go hit some tennis balls with friends is Springville Park in Camarillo. You can play day or night since the courts are lit. Bonus: Bring your dog! This playfield also had a great dog park but note the dog park will be closed until April 5 for turf maintenance.
Walking or Jogging
If you're looking for a nice place for a leisurely walk or jog, we highly recommend Rancho Potrero Open Space in Newbury Park. Parking is plentiful near the trailhead, and visitors enjoy rolling meadows and several possible routes. Bonus: Pack a lunch and enjoy the trail's picnic area!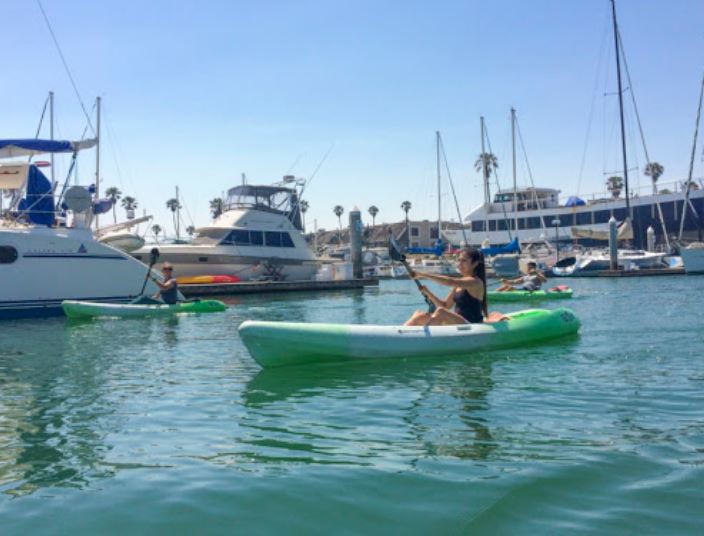 Watersports
With weather warming, it won't be long before we'll be happily splashing in the ocean again! Plan a little activity in the water to get the exercise you need and the fun you desire. Head on over to Channel Islands Kayak Center to rent Kayaks or Stand-up Paddleboards. Then, enjoy the Channel Islands Harbor, one of the clearest harbor waters in California. Bonus: Sea lions also make the harbor their home and are fun to watch.
Geocaching
If you've never gone geocaching, you're in for a treat! Geocaching is a real-world, outdoor treasure hunting game. Using GPS-enabled devices, players hunt for geocache treasures. In the Conejo Valley, there are hundreds of geocaches to be found, so you can spend a whole day outside on your hunt. Register on geocaching.com for a free account to get started!
We're so fortunate to live in an area where there's so much to do! At Hollywood Storage Center, we also feel fortunate to be able to offer our guests a great price on storage so they have a place for all their kayaks, bikes, surfboards, and other sporting equipment (among other things). If you're looking for extra storage at the lowest price in the Conejo Valley, we're here to help!