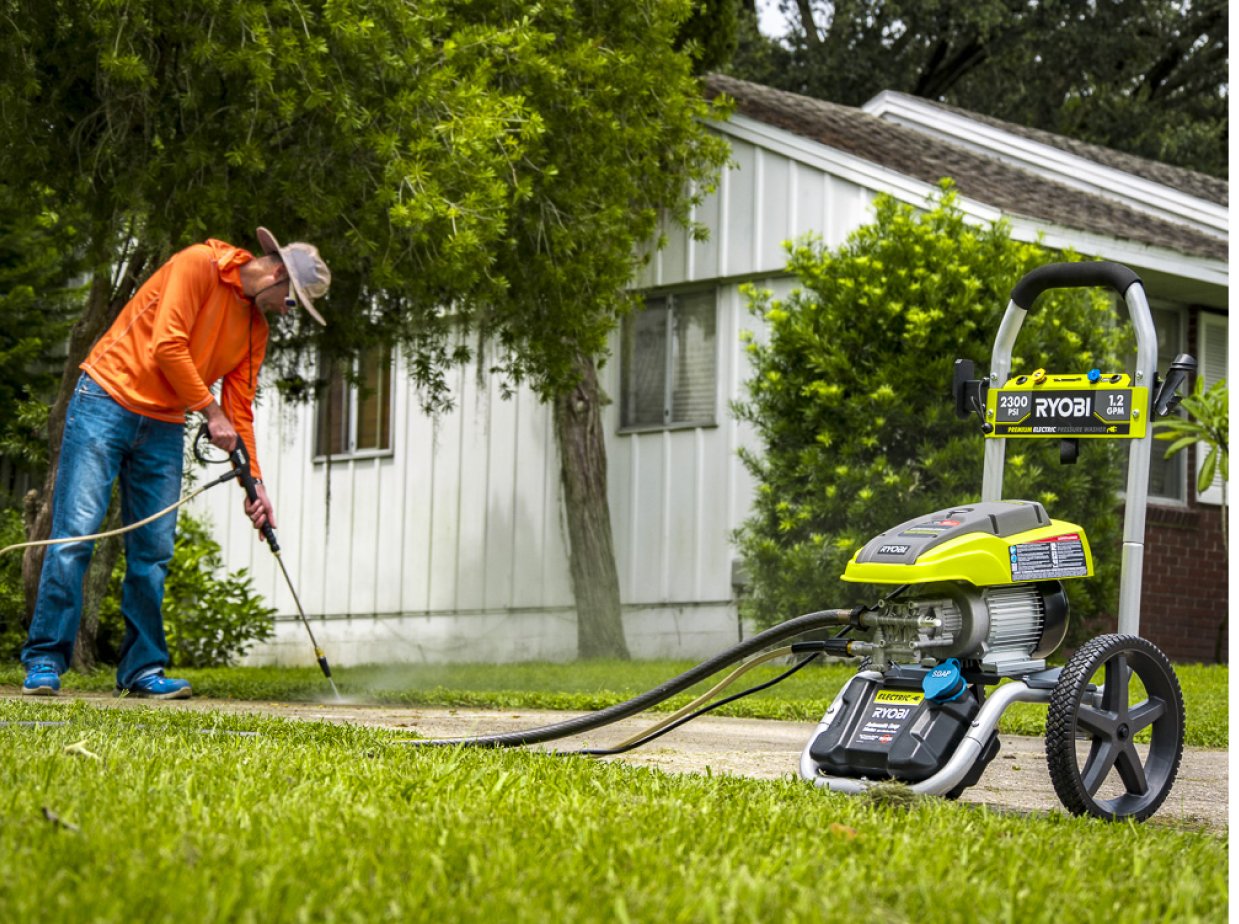 Fresh & Healthy Food for Summer Cookouts in the Conejo Valley – From Your Self-Storage Deals Experts
Published On: June 16, 2021
Some of our neighbors started gearing up for Summer over Memorial Day Weekend, but we're excited for the official start of the season coming up on June 20. Produce will be perfect for the picking, and we love picking up the fresh local kind at Farmer's Markets (and farms!) throughout the Conejo Valley and nearby. Our Thousand Oaks Storage team has come up with some suggestions for you to try this month to make your backyard barbecues sizzle.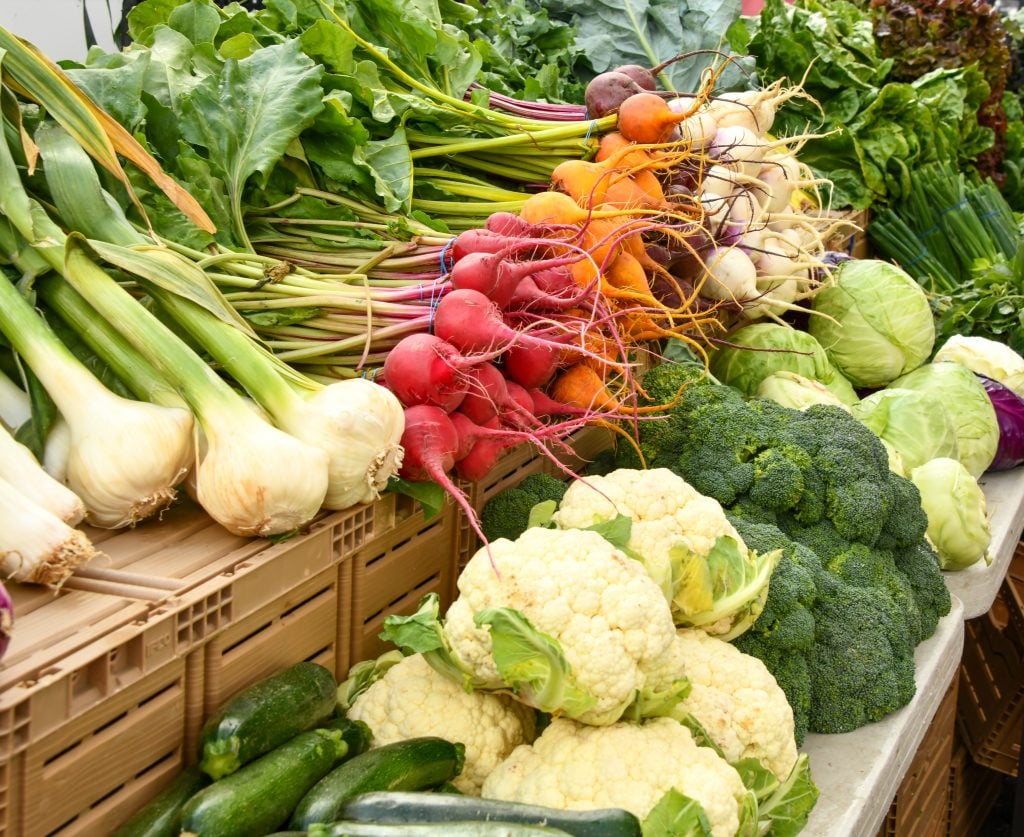 STEP 1:
Every day of the week, there's a place to stock up on locally grown produce. Check out some of our favorites!
Please note that these markets may mandate mask and social distancing guidelines, so please check their websites before heading out.
CAMARILLO:  Saturdays 8 am to noon, 2220 Ventura Blvd. Proceeds benefit Camarillo Hospice. Call (805) 386-3584. camarillofarmersmarket.com
THOUSAND OAKS: Thursdays noon to 5 pm, The Oaks Mall, 350 W. Hillcrest Dr. east parking lot. Produce, flowers, food and more! www.vccfm.org/thousand-oaks
WESTLAKE VILLAGE: Sundays 10 am to 2 pm, 2797 Agoura Rd. (Village Glen). Call (818) 591-8161. www.facebook.com/WestlakeVillageFM
MOORPARK: Open daily 9 am to 6 pm, 3370 Sunset Valley Rd. Year-round produce selection at Underwood Family Farms. Plus, honey, nuts, juices, farm fresh eggs, fresh cut flowers and more! Call (805) 529-3690. https://www.underwoodfamilyfarms.com/farm-market/
OJAI: Sundays 9 am to 1 pm, 300 E. Matilija St. Ojai Certified Farmers Market has locally grown, fresh fruits & vegetables harvested daily. Bonus! Jams, honey, bees wax candles, breads, and gourmet desserts! http://ojaicertifiedfarmersmarket.com/
STEP 2:
Having great ways to prepare those yummy Farmer's Market finds for your backyard soirees is a bit more challenging than shopping for them. Not to worry! We have a few ideas to help you make delicious, nutritious meals on the barbie.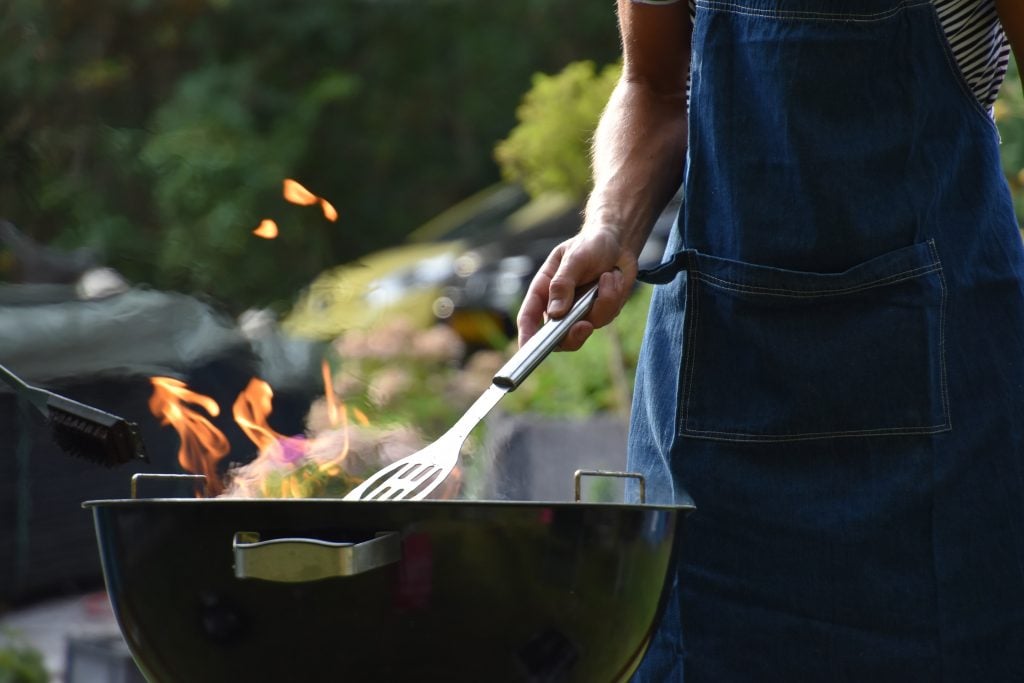 MASTERFUL GRILLING
Did you know that there's a Weber Grills YouTube channel? The experts on grilling have produced short videos, so you can discover what's possible in your own backyard. We love this one for sangria where you grill the fruit. Explore all sorts of ideas to make you a pro with produce!
SIMPLY GREAT PLATES
The SimplyRecipes website is a great resource for all skill levels. You can search by type of food, like vegetables, or holidays (such as Fathers' Day) or type of cooking.  Each recipe clearly shows the estimated prep time and has helpful suggestions (for example: if you need to modify it to be Gluten Free).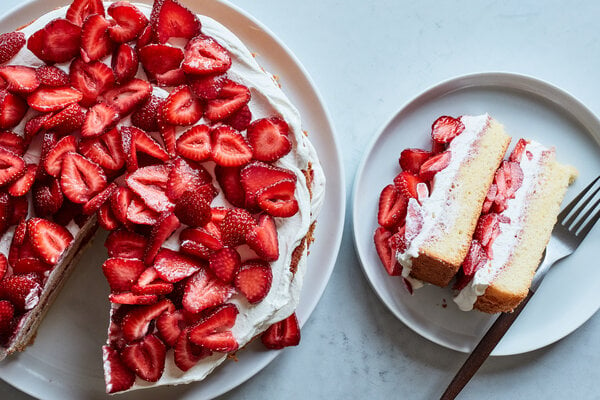 SWEET ENDINGS
There's nothing like dressing up that fresh fruit for a tasty dessert in the open air. Try the New York Times Cooking YouTube channel for fun tutorials and tips to make recipes like this lovely strawberry and cream layered sponge cake from Claire Safitz and lots more delicious dishes.
As you're preparing for summer cookouts, it might also be the right time to store some of the things you love so you can dress your backyard to impress. If so, we'll be happy to help you choose the right size storage unit at the Lowest Price-Guaranteed. Give us a call or visit Hollywood Storage Center seven days a week from 8:30 am to 6 pm. We'd love to hear about your favorite summer foodie finds too! Thanks!