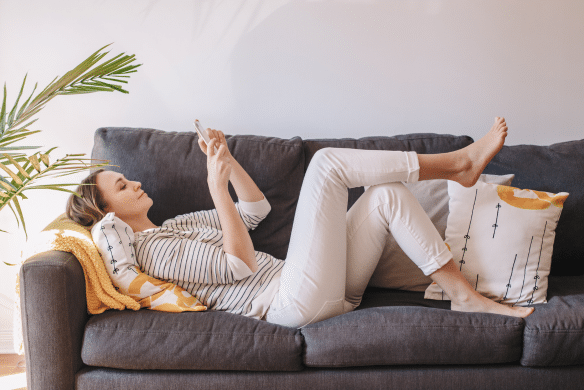 Hollywood Storage Center Tips: Storing Your Sofa
Published On: July 1, 2014
Here's a guest post from Jeremy, a longtime Storage Consultant here at Hollywood Storage Center. You might've met him the last time you checked out one of our low-cost self-storage units. Let's see what tips and tricks Jeremy has for us this time …
Hi there! It's Jeremy again, here with some tips on how to safely store your furniture in a storage unit like the great ones here at Hollywood Storage Center. This topic actually came up pretty recently, when an old friend of my wife's emailed me for some advice. She and her husband are remodeling the den in their home — but they don't want to get rid of their current "L-shaped" sofa, since it was custom-made for the room back when they first bought their house. Of course, I was happy to help!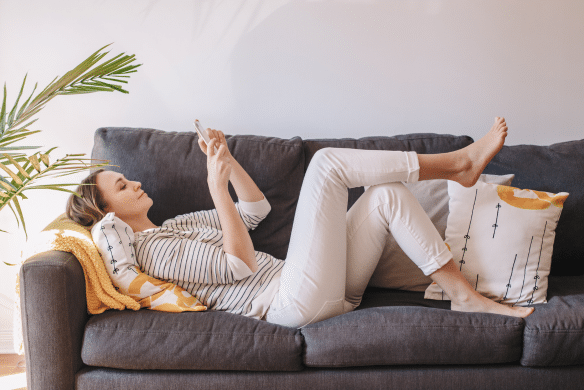 As you might imagine, folks come into Hollywood Storage Center and ask me these kinds of questions all the time. Here's what I suggest:
+ If the sofa came in several pieces, take it apart before storage (it'll be easier to maneuver that way).
+ Make sure to cover the piece of furniture you're storing with cotton drop cloths or canvas tarps to keep any dust off but still allow some airflow. To allow circulation all around it, you can grab a wooden pallet from the lumberyard (or maybe Costco) and place it beneath the each piece of furniture.
+ Stand your sofa "on end" to maximize your available space in the storage unit.
+ Finally, don't store anything near sofas (or mattresses) that could transfer color. Especially true if your sofa is white or cream-colored…
If you're planning on storing a sofa, c'mon down to Hollywood Storage Center and we'll hook you up with one of our awesome low-cost self-storage units! And don't hesitate to contact me — or one of my fellow Storage Consultants — for more ideas … we're ready and willing to answer your questions. See ya soon …
Thanks, Jeremy! We're always eager to pass along your awesome tips to our customers and folks who might be looking for Conejo Valley self storage units at the Lowest Price Guaranteed.