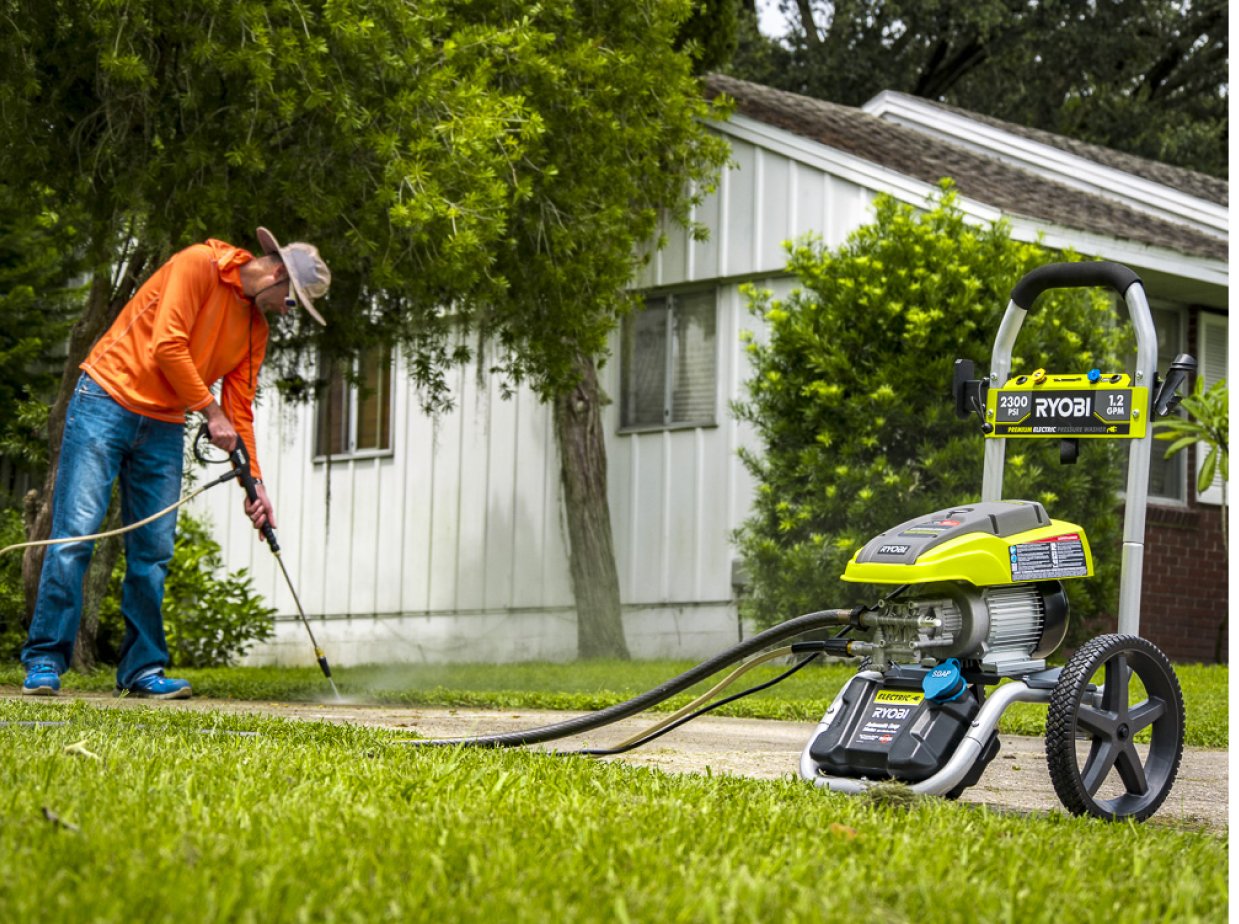 HSC Expert Tips: Cleaning Your Windows in a Flash!
Published On: May 5, 2015
Hey guys! Here at Hollywood Storage Center, I'm often asked all manner of questions from our awesome customers. Naturally, most questions are about storage — but sometimes, a customer has a question on how best to clean different parts of their home. Y'know, especially those outside areas that we (or if we're lucky, our cleaning service) either don't have time to do … or are a bit hesitant to tackle. I get it — cleaning outside the house can be a BIG job! Is there any way around spending countless hours on a huge "seasonal spruce-up"? I pride myself on being somewhat of a cleaning "expert" — I took all kinds of cleaning jobs (especially outdoor stuff) to make ends meet during college. Let's look at one of your home's most important areas: the windows.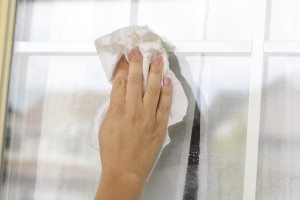 Clean windows really do make the whole house look better — whether you're standing inside or outside. My advice: Focus on the outside of your windows, where the most dirt builds up. By using a multi-surface cleaner attached to your garden hose, like this one from Windex, you'll have really clean windows in no time. And I suggest that — for best results — you choose a wind-free, overcast day. Wind gusts will make you kinda wet and soapy … and if it's too sunny, the cleaning solution will leave streaks. Trust me — you don't want either. Anyway, here are my tips:
+ Close all the windows and screens. From the outside (obviously), and using a whisk broom, brush any debris from the screens you can easily reach — no need to take them out — and the window tracks.
+ Attach the Multi-Surface Cleaner to your hose and remove the yellow plug. Turn the dial to "Rinse" and spray your windows through the screens from a couple feet away. Bonus: The power of the stream will let you reach windows on the second floor without a ladder. Move the stream back and forth to shake any extra debris loose, and make sure you hit cobwebs in the corners and those pesky bird droppings on the glass. Also run the stream up and down the window frames.
+ Next, turn the dial to "Clean." Shoot the soapy suds onto screens and frames. Let the soap sit for 30 seconds, give or take …
+ Turn the dial to "Rinse" again, and spray every screen and frame top to bottom to remove remaining suds.
+ If you're feeling really gung-ho, push the screens (the ones you can reach, of course) up to expose the window glass. Repeat the "Rinse," "Clean," "Rinse" steps above.
+ EXTRA POINTS: If you really wanna make those windows shine, take a few extra minutes to clean the inside of each screen and window. Take a bucket filled with some of the multi-surface cleaner (or a cleaner of your choosing) inside and lay down a plastic sheet to catch drips. Open the windows; dip a cloth into the cleaning solution, wring it out, and wipe the screens. Close the windows — and then with another cloth (dipped and wrung out), wash the windows from the outside corners in, using circular strokes.
Total Time Investment: About 15 minutes per window. That doesn't sound too hard, right?
This cleaning session should fit your schedule, meet your (certainly high) standards — I can promise, they meet mine — and really let the sun shine in … especially now, during the peak of Summer. And for those among you who really love to clean, instructions for how to go even deeper can be found on the Real Simple website. I'm always down to hear tips from the great clients who rent our low-cost self-storage units — so let us know if you have any quick window cleaning ideas by sharing them below, or on our Facebook page. Catch ya next time!
This was a guest post from Will, a Storage Consultant here at Hollywood Storage Center. Not only is Will an expert on "all things storage," he prides himself on knowing all the best cleaning tips — especially for the exterior of your home. Thanks so much for these window tips, Will! Readers: Don't forget to post your favorite window cleaning ideas below, or on Facebook.