Low-Cost Home Projects from Self Storage Thousand Oaks
Published On: March 16, 2022
Has the high cost of construction been keeping you from updating your home? We get it. Home makeovers can carry a hefty price tag, and the building materials shortage during the pandemic has made this statement even more true. But, if you ask us, there are plenty of smaller projects you can tackle that won't break your bank or take months to complete. That's why our self storage thousand oaks team is sharing five ways you can refresh your home in just one weekend!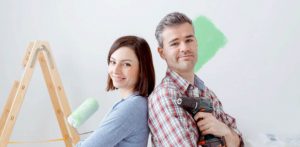 Handle the Knobs
Okay, so you can't afford a full kitchen renovation. An easy and more budget-friendly option is to update the cabinet hardware. It's a great way to give the room a fresher look and feel.
Before you head to the hardware store, figure out what will complement the space. For kitchen cupboards, knobs work best, while handles are better for drawers. Then consider the style and finish of your cabinets.  Are they traditional, modern, or transitional? Stained or painted? Perhaps you want something that will make a statement, something with a little personality. We think KnobDeco is a fun place to start! Then it's as simple as unscrewing the old knobs and replacing them with the new ones!
Powerwash the Property
Cleaning the grime that builds up on your driveway, patios, or fencing can make a big difference to your home's curb appeal.
Because you'll be dealing with large surfaces, consider a pressurized power washer. It's a great option to blast away all that dirt in record time! If you don't already own this tool, your local home improvement store can help with a rental. Once you get started, if you find that using hot water alone isn't cutting it, try mixing it with good 'ol Dawn dish soap. Dawn is non-toxic AND biodegradable, so it's tough on grease but gentle with the environment!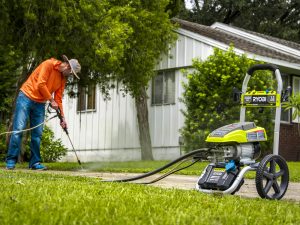 Perk up the Front Door
We can't think of a better way to give your home a brand-new look than by simply painting the exterior of your front door.
It won't take more than a quart of paint as long as it's just one door that's already primed with a similar shade. If you're completely changing the color, priming is a must! Collect a few swatches of glossy paint (best for doors and trim) and tape them to the front door to get an idea of what might work best.
Then when you're ready to get started, tape off the doorknob, trim, or anything else you don't want coated. Grab a foam roller and cover the door completely. If you're feeling a little extra, you can install new house numbers while you're at it!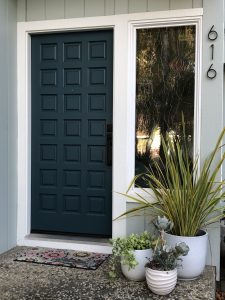 Install Outdoor Lighting
Updating the outside of your home, and not being able to see it at night is a bummer! Warm, outdoor lighting is the perfect way to get your home noticed and to provide additional safety! A classic option is to add sconces to the porch. We prefer wall or barn lights to illuminate pathways and key features of your home. Alternatively, you can use solar deck lights to spruce up your fencing or highlight a beautiful tree or flowerbed with these LED metal spotlights.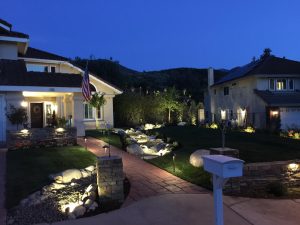 Update Light Switch Plates
Over time, all those light switch plates become discolored, scratched, and sometimes even painted over. If your home is vintage, it's possible there are even some that are mismatched. This small improvement can add to the beauty and design consistency of your home and give it an updated look for less than $100! Get started with some of these fun designs and styles!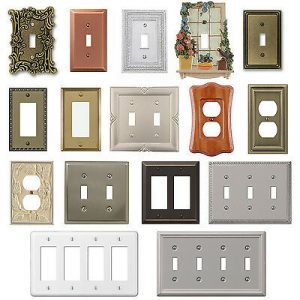 We hope this list of weekend projects inspires you to take advantage of a lazy afternoon and give your home the updates it deserves. Whether you want to enhance your yard, decorate the exterior, or simply freshen up some architectural elements, you can easily do this on a limited budget. What ideas do you have for your home? Stop by and let us know. And, when you're in need of self storage Thousand Oaks has the Lowest Price – Guaranteed! With more than 50 sizes to accommodate your needs, we make storing the things you love, a snap!