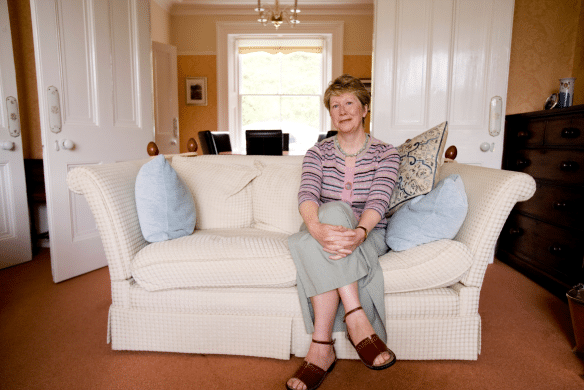 Self Storage Consultant Highlights 6 Tips to Freshen Up Your Living Room
Published On: March 2, 2017
Over the years, our team of self storage experts at Hollywood Storage Center of Thousand Oaks have worked with lots of people who needed storage units while they worked on interior decorating upgrades in their homes. Storage consultant Lindsay has a real knack for decorating and loves to brainstorm new ideas with her customers. Recently we picked her brain for some tips to freshen up a living room on a budget.
Change the color scheme
Changing the color in your living room doesn't mean you always have to go to the trouble of painting. Assuming your wall color is neutral, you can give the room a quick update with just a few purchases. Consider adding color with a new throw, a few pillows, a picture for your wall and a few knick-knacks. If you have the budget, adding a rug with the desired colors can make a huge difference too. Lindsay suggests picking colors that are trending to make your room décor look super current. Right now, she's loving the combination of orange and green splashes of color to a neutral palate. If you're not quite that bold, she says people are really into sunshine yellow accents, particularly paired with gray walls.
For amazing décor options, Lindsay recommends HomeGoods in Thousand Oaks and for really unique items check out A Beautiful Mess Home in Agoura Hills.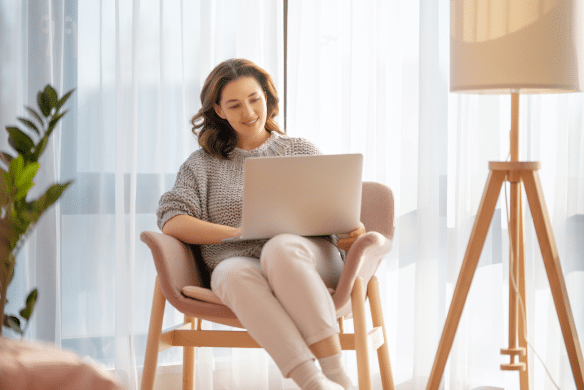 Add new lighting
According to Lindsay, it's incredible the difference some new lighting makes in your living room, and we couldn't agree more! Consider adding lighting to highlight certain characteristics in your space such as artwork, reading spaces and architectural detail. Decorative lamps on your sofa table and a floor lamp next to the chair where you read can change the lighting while adding some extra visual interest. In addition, accent lighting goes a long way over your favorite painting or on shelving.
Rearrange furniture
Just because you watch TV in this room doesn't mean you have to set your couch right in front of your media center. And, just because the furniture store display says it's so doesn't mean your love seat and sofa need to match. Throw out the old, boring furniture arrangement and you're in for a fresh new look. Think about furniture from other rooms of your home and how they might work, or hit some estate sales for a piece that will stand out. For larger spaces, consider pulling furniture away from the walls and creating conversation spaces with chairs and sofas that face each other.
Control the clutter
After years in your home, things tend to accumulate. Removing a couple pieces of furniture can sometimes do wonders in opening up a room. Don't stress out about giving away or selling the furniture you won't be using. If you think you might change your mind and need those pieces back, rent a self storage unit at Hollywood Storage Center and put your mind at ease knowing you could pick them up any day of the week. Lindsay mentioned some of her customers like to switch up their décor so often, they use their storage unit to house the items they aren't using at the moment and switch them out whenever they feel the need for a change. That's smart!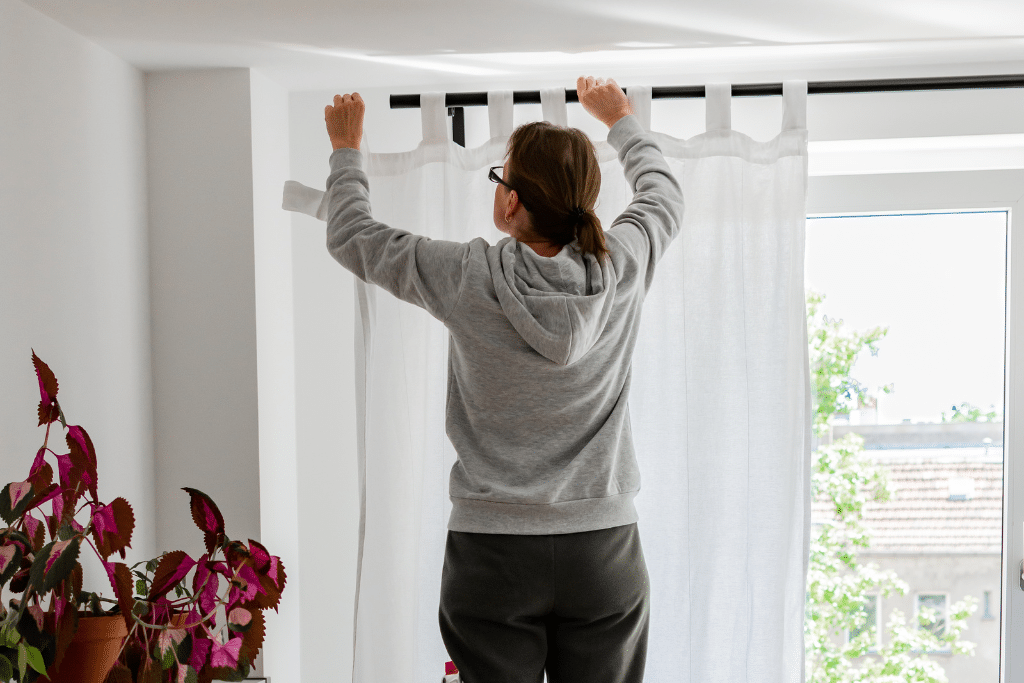 Add window treatments
There are so many options today for eye catching window treatments. If you're adding a new accent color to your room, imagine the effect heavy-material curtains in a bold hue could have! Lindsay also suggested simply changing the hardware for a subtle, but beautiful upgrade. One of her friends recently replaced her black metal rods with metallic rods that enriched the grand statement she was after in her living room.
Create a dramatic focal point
What feature do you love about your living room? Maybe it's the fireplace, a dramatic architectural design or it could even be the view you have out the floor-to-ceiling windows. If you love it, make it the focal point for your room. If there's not a natural focal point, no worries. Create your own! An accent wall will do the trick. Consider using a textured wallpaper or different paint color on the entire wall and position one large decorative element on it, such as a colorful painting or wrought iron sculptural piece.
---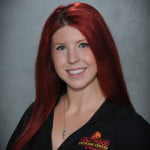 Lindsay definitely motivated us to freshen up our own living rooms and we love the idea of using units at Hollywood Storage to store items that can rotate in and out of our homes. Thank you Lindsay for the decorating inspiration! We'd love to hear some of your ideas as well, so we encourage you to leave a reply. And, when you're in need of storage, remember we're open seven days a week, making drop offs and pick ups a snap.