Valentine's Day Ideas from Thousand Oaks Storage Team
Published On: February 3, 2021
What do you do for the one you love on Valentine's Day? Many of us go out for an intimate dinner, but this year is a bit different with indoor dining unavailable. Our Thousand Oaks Storage team has come up with some great alternatives to show your spouse or significant other just how much they mean to you.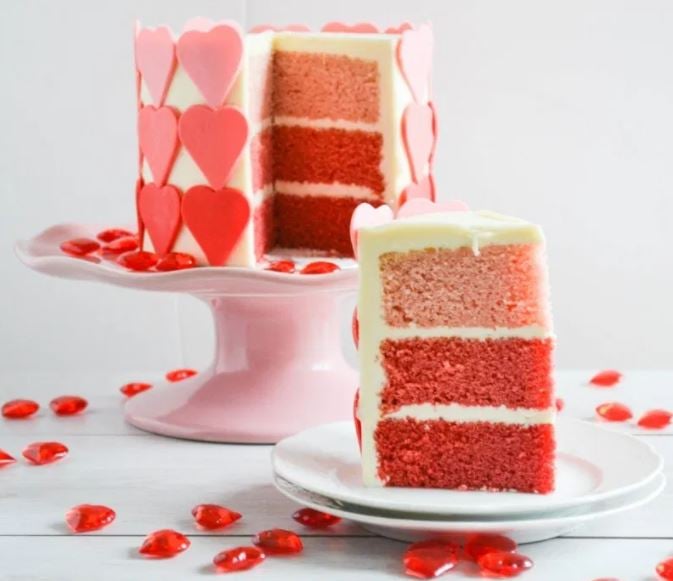 1. Bake a Cake –
We don't know about you but baking a cake from scratch isn't something we do on a regular basis. That's exactly what makes it special when you make one for your true love on Valentine's Day! We think this Chocolate Chiffon Valentine Cake looks absolutely mouthwatering! Or opt for something like this Ombre Layered Cake and put your heart into decorating it for the occasion.
2. Host a Private Movie Night –
Valentine's Day is the perfect day for binge watching some romantic movies. Our recommendations include A Star is Born and The Notebook, but we also love Rom-coms like When Harry Met Sally and My Best Friend's Wedding. Add in a charcuterie board and a lovely bottle of wine and you've got a Valentine's Day to remember.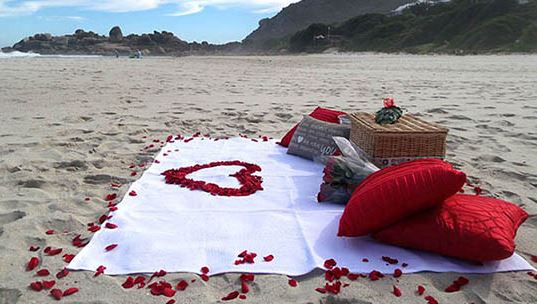 3. Plan a Picnic –
Whether you plan your picnic at a park, at the beach, at a scenic mountain overlook, or (if weather doesn't cooperate) even on the floor of your master bedroom, it's fun to do something a little out of the norm for your Valentine's Day meal. For romantic picnic food, how about packing an antipasto platter, some bread and cheese, some chocolates, and some hot cocoa. If you're able to set up ahead of time, adding some flowers and decorations is an awesome touch.
4. Write a Heartfelt Letter –
Sometimes just putting down on paper all the reasons why he or she is "the one" is the most romantic thing you can do.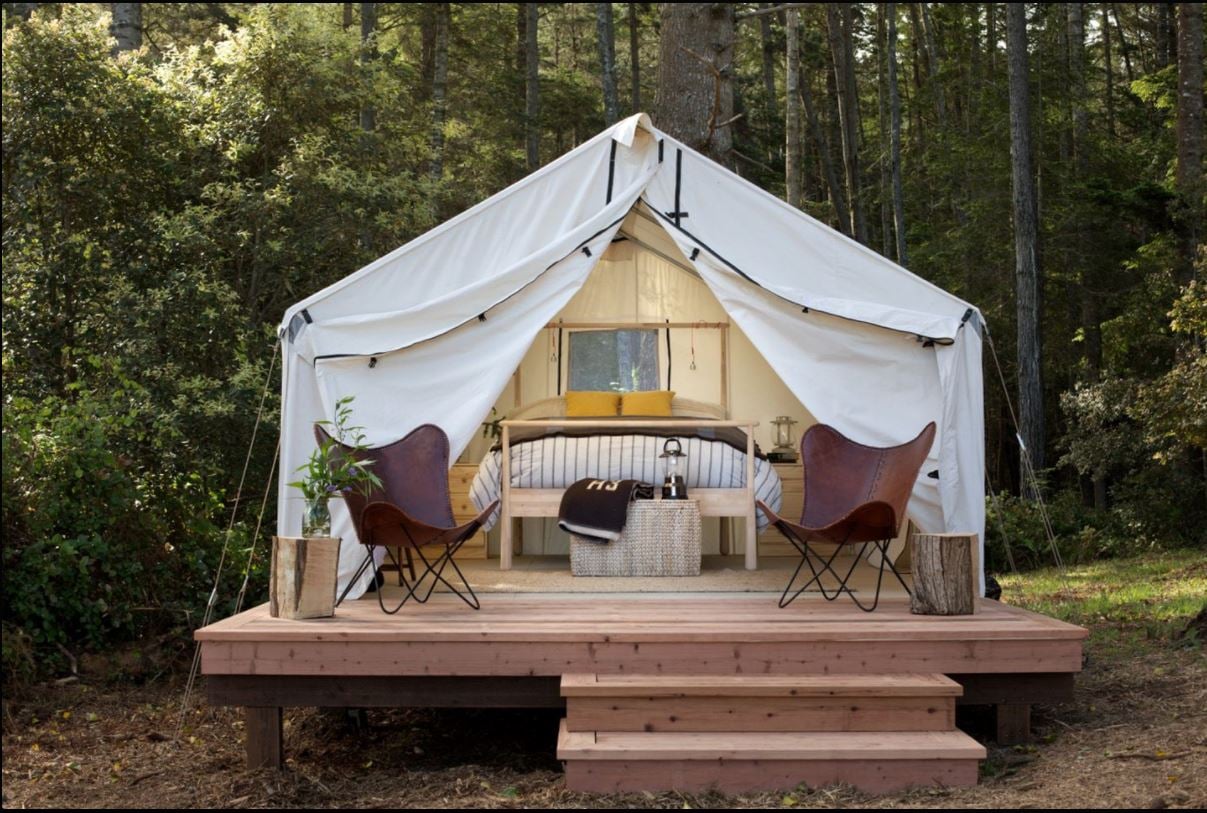 5. Go Glamping –
Camping is for any day, but glamping…now that's romantic! Think a charming pre-pitched tent, loaded with a bed (not sleeping bag), linens, towels, electricity and sometimes extras like comfy lounge chairs, private showers, coffee makers and even refrigerators! A couple glamping sites that look amazing are this Morongo Valley Private Safari Tent and this Coastal Woodlands Tent near San Francisco.
6. Volunteer as a Duo –
Volunteering offers a chance to be together, but even better, a chance to do something good for people in need. You'll finish your day together feeling even more in love because endorphins will kick in knowing you've helped your community.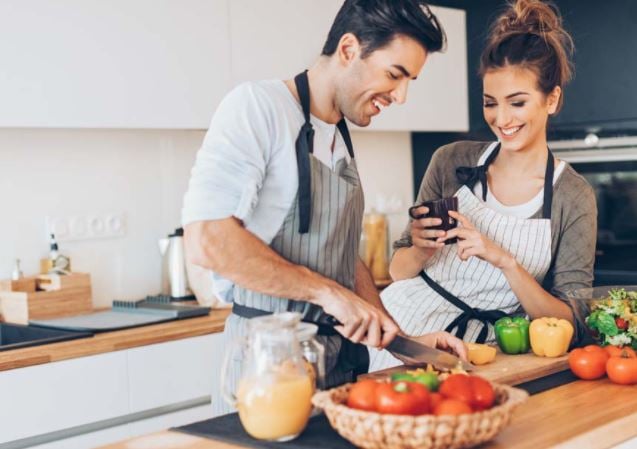 7. Take a Virtual Cooking Class together –
If you enjoy eating together, you also may enjoy cooking together! There are plenty of options online that will allow you to work as an amazing duo in the kitchen while learning from professional chefs. Learn how to make Authentic Spanish Paella for $39 per device or Dim Sum for $19 per person.
8. Enjoy a Game Night –
Monopoly may not be exactly right for a romantic game night, but there are some very fun couple's games. Get to know each other better and start great conversations with 36 Questions or zone in on what makes your better half feel loved with the Love Language card game.
9. Take a Virtual Mixology Class together –
Expand your knowledge of different spirits and try out some new flavors as a couple. There are tons of options from a pre-prohibition cocktail class to a Caribbean/Tiki cocktail class, and you can book them with other virtual participants or privately for just you and your boo.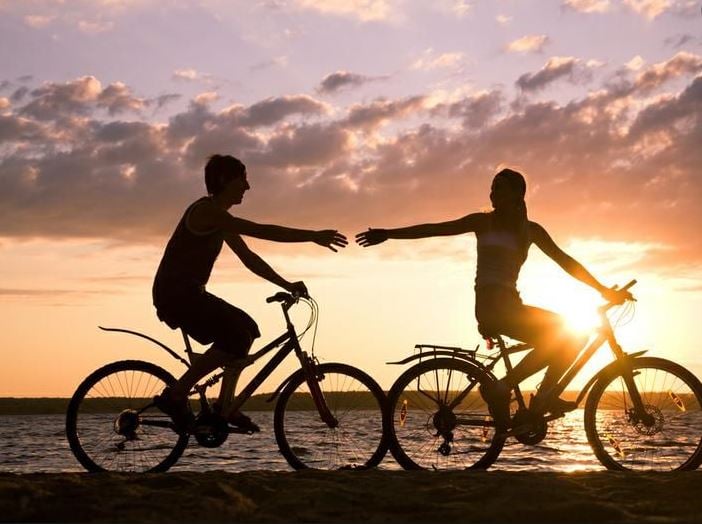 10. Go on a Bike Ride –
Living in Thousand Oaks, Agoura Hills, Camarillo and the surrounding communities has its perks (lots of them actually). One is the close proximity to the ocean and the great bike paths that we can enjoy. Why not pack up the gear and head to Santa Monica or Ventura, both of which offer beautiful scenery for the perfect, casual bike ride.
11. Make Chocolate Fondue –
There's something a little romantic about chocolate fondue, don't you think? And it's very labor light, which we love. All you need is chocolate, heavy cream and items for dipping…oh and a fondue set helps too. Think beyond strawberries for a flavor sensation. How about caramels, raspberries, cubed cinnamon rolls, frozen Twinkies, or dried pineapple. Get creative and make it extra fun.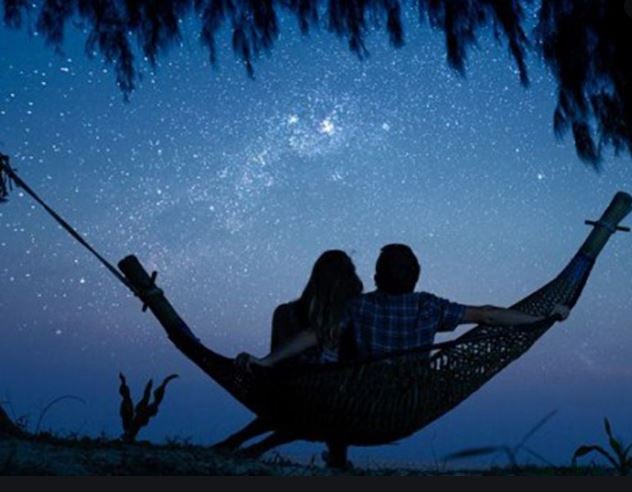 12. Go Stargazing –
There's an app for that! Actually, more than one, which makes gazing at the stars more fun and educational. If you're Apple users, try SkyView on the App Store. If you're on an Android, Sky Map is a good option for you!
13. Make a Vision Board –
What do you want out of your relationship? What are your goals as a couple for your future? Talking about them and making a vision board can set you out on the right foot to achieve them. Building a vision board as a team serves as a way to let your partner know you're in it for the long haul.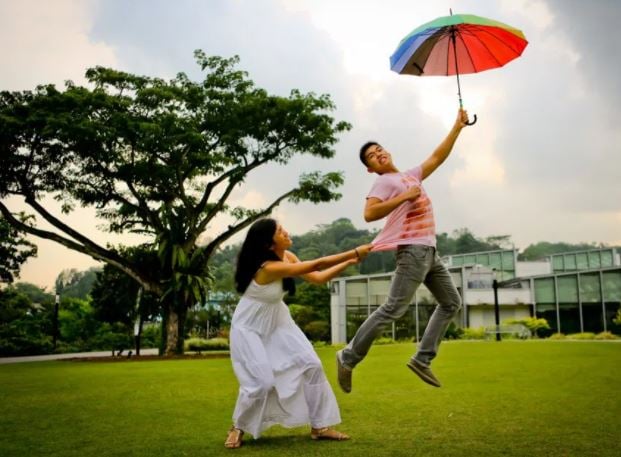 14. Plan a Photo Shoot –
They say a picture is worth a thousand words. Plan a photo shoot for you and the one you love using these tips, and your photos are sure to speak volumes. -Choose a location you love. -Coordinate your outfits and take photos wearing several…anything from cozy sweats to formal attire works as long as you look good together and the outfits work with the location. -Research poses, from traditional to silly, and try them all!
15. Tackle a Home Project –
While this may not sound romantic, just giving your time to one another to help make your everyday lives better is the perfect gift. If you're project results in having too much stuff and you need more storage space, you know who to call! We're the ones with the Newbury Park storage units at the Lowest Price – Guaranteed!
OK lovebirds! Now it's up to you. We hope you and your special someone make beautiful memories this Valentine's Day!