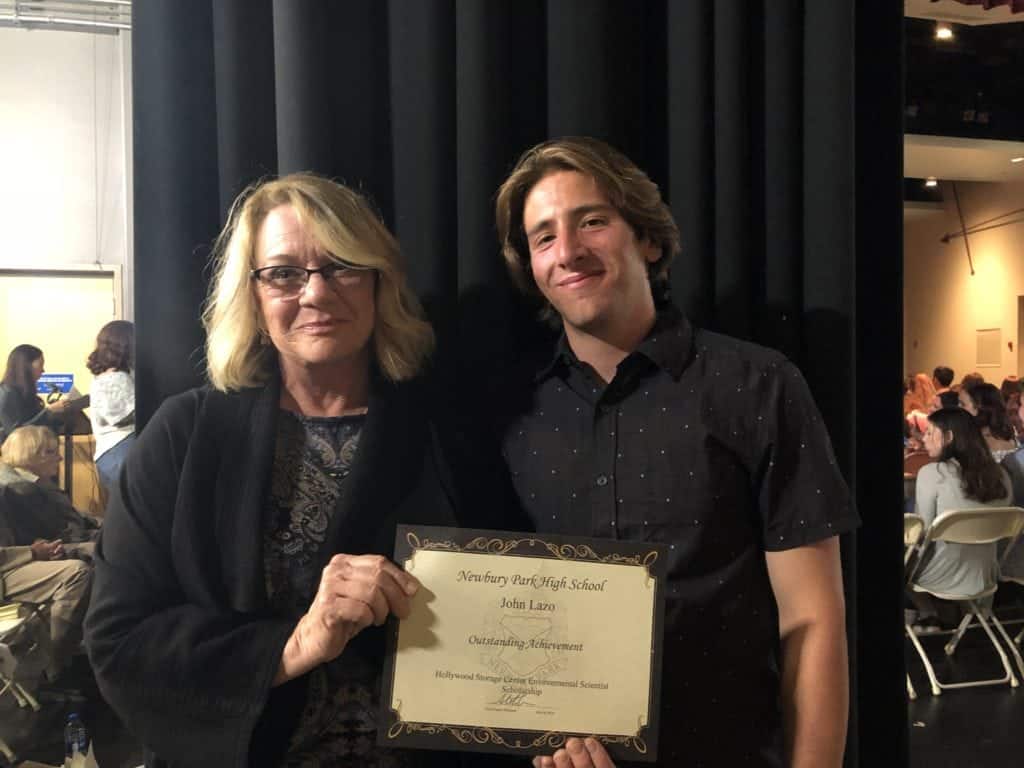 2018 Scholarships Presented by Hollywood Storage
Published On: June 26, 2018
Each year, Hollywood Storage Center of Thousand Oaks presents students with scholarship dollars to help ease the financial burden of college. We're proud to announce the two outstanding students who earned the Hollywood Storage Center scholarships for 2018: John Lazo of Newbury Park High School and Elise Okayama of Thousand Oaks High School.
John earned the Hollywood Storage Center Environmental Scientist Scholarship valued at $2,000. This award is presented every year to a senior graduating from Newbury Park High School who's pursuing a career that will benefit the environment. This award is funded with the help of our community through our electronics recycling. So, every time you drop off old electronics for free responsible recycling, you're contributing to this scholarship. Thank you!!
The Hollywood Storage Center Entrepreneurship Scholarship in memory of our company's founder Spoony Singh was presented to Elise and is valued at $2,500. This gift is given to a graduating senior from Thousand Oaks High School who aspires to be an entrepreneur and has demonstrated a love and acumen for building a lasting community-focused business.
The whole team at Hollywood Storage Center congratulates these young adults and wishes them well in their college career!