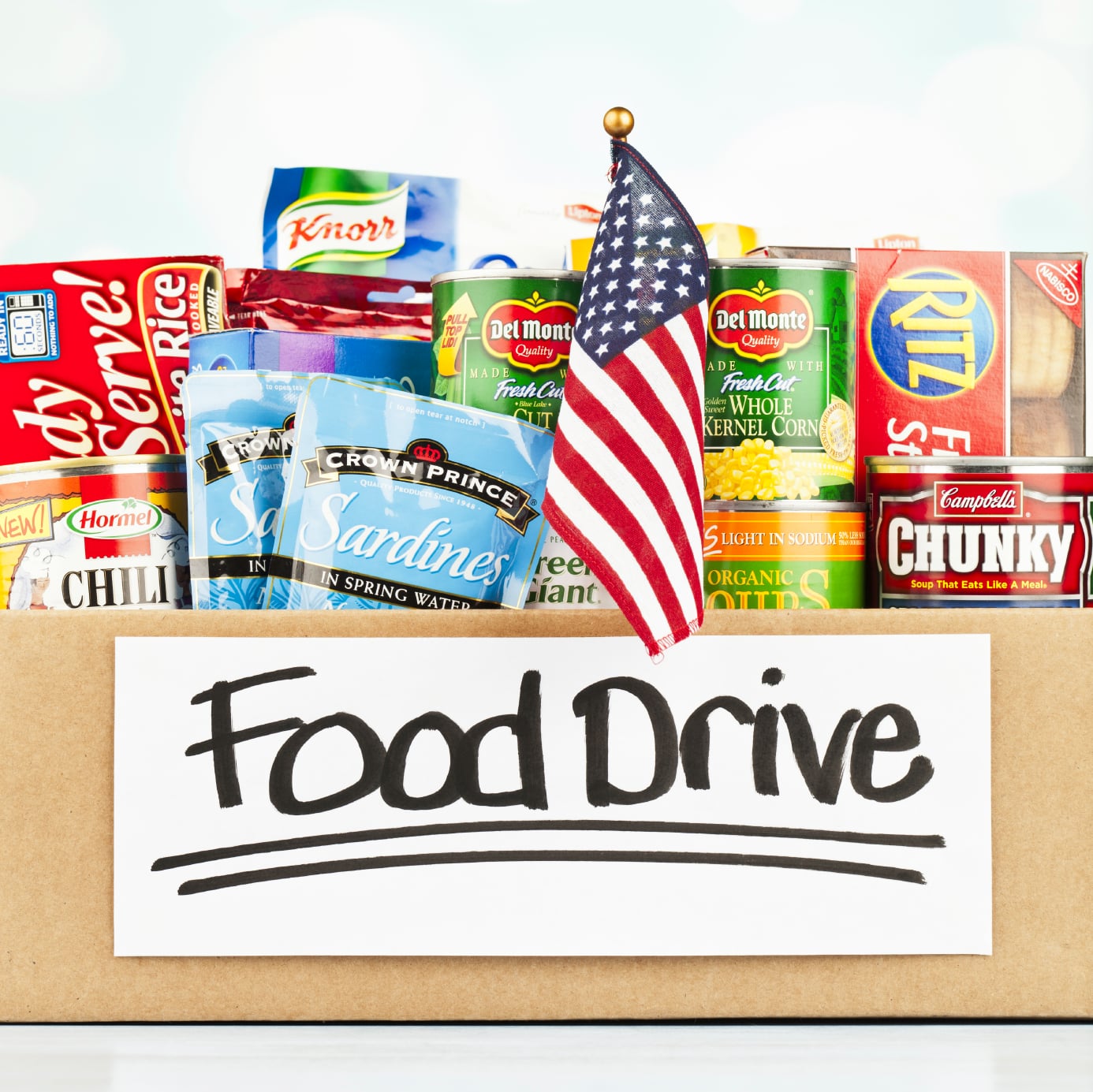 Food Drive & Cell Phone Donation at Hollywood Storage Center of Thousand Oaks
Published On: November 12, 2013
While any time of year is a great time to help people who are less fortunate and reach out to those serving our country, we hope you'll join the Hollywood Storage Center of Thousand Oaks family this month in going the extra mile. We are collecting non-perishable food and unwanted cell phones in our Newbury Park self storage lobby for two excellent causes.

Please help fill our collection bins with non-perishable items for the Manna Conejo Valley Food Bank, which has been providing food assistance to our friends and neighbors for more than 40 years.
Their goal this Thanksgiving is to help over 600 families in need by distributing over 12,000 pounds of food.
Current top priority needs are:
Peanut Butter
Tuna
Canned Meats
Macaroni & Cheese
Canned Peas
Canned Mixed Vegetables
Toilet Paper
Soups (all kinds)
Tomato Sauce
Pasta Sauce
A few suggestions for Thanksgiving specialty donations are:
Canned Cranberry Sauce
Canned Pumpkin
Canned Yams
Canned Corn and Green Beans
Chicken Broth
Creamed Soup
Gravy
Condiments
French Fried Onioins
Olives
Jell-O
Marshmallows
Any opportunity to thank our soldiers is a good one! Please join our mission this month to collect 100 cell phones to be donated to Cell Phones for Soldiers.
The money received from the recycling of your cell phones will be used to purchase international calling cards for active-duty military deployed overseas to connect with their friends and family back home.
Since 2004, 192 million minutes of free talk time have assisted troops with the help of funds and cell phone donations and the impact has been noticeable.
One military wife writes, "Thank you. I wish I could explain the feeling I get when I hear my husband's voice to know that he is safe. The more often he calls, the better I feel. It keeps me strong to go on, but it's very expensive so the calls are not as often as I would like. It will be nice to be able to hear his voice more often, so thank you!!"
Whether you're checking out our 50 storage unit sizes at the lowest price guaranteed, or just want to stop by for a greeting card we look forward to seeing you this month and appreciate your contributions! Please post pictures on Facebook of things you're thankful for this month.