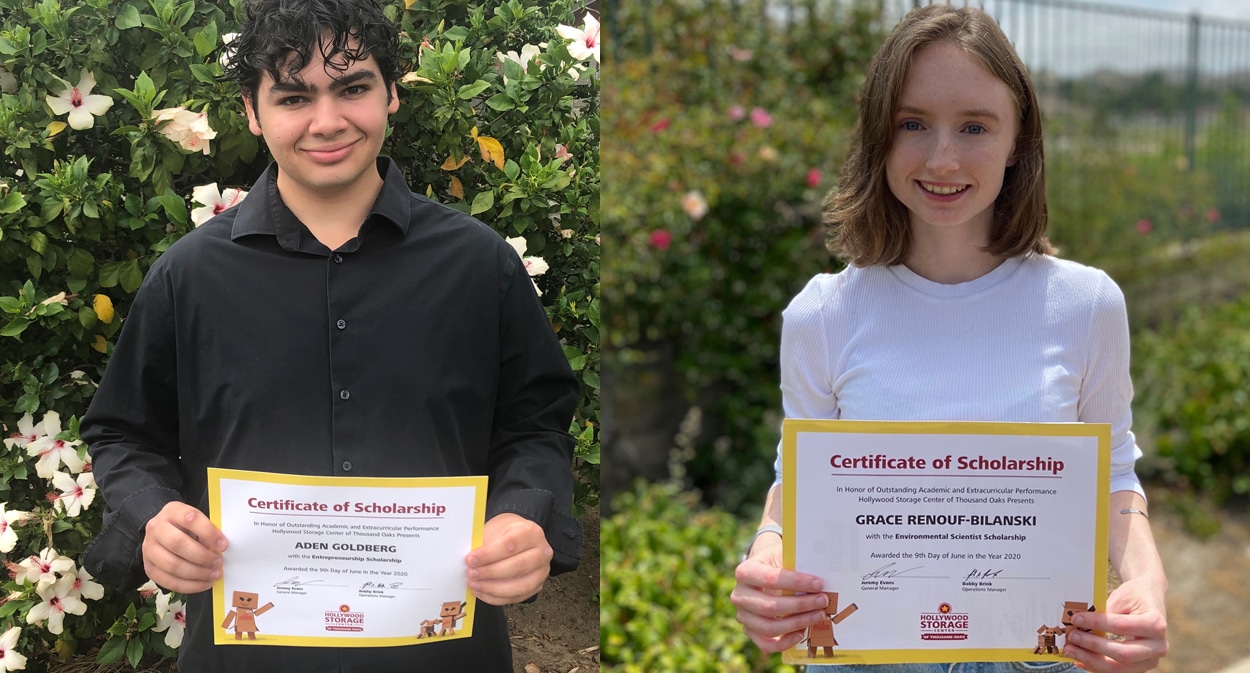 Class of 2020 Scholarship Winners Announced
Published On: July 1, 2020
Hollywood Storage Center of Thousand Oaks is proud to announce the recipients of our 5th annual community scholarships.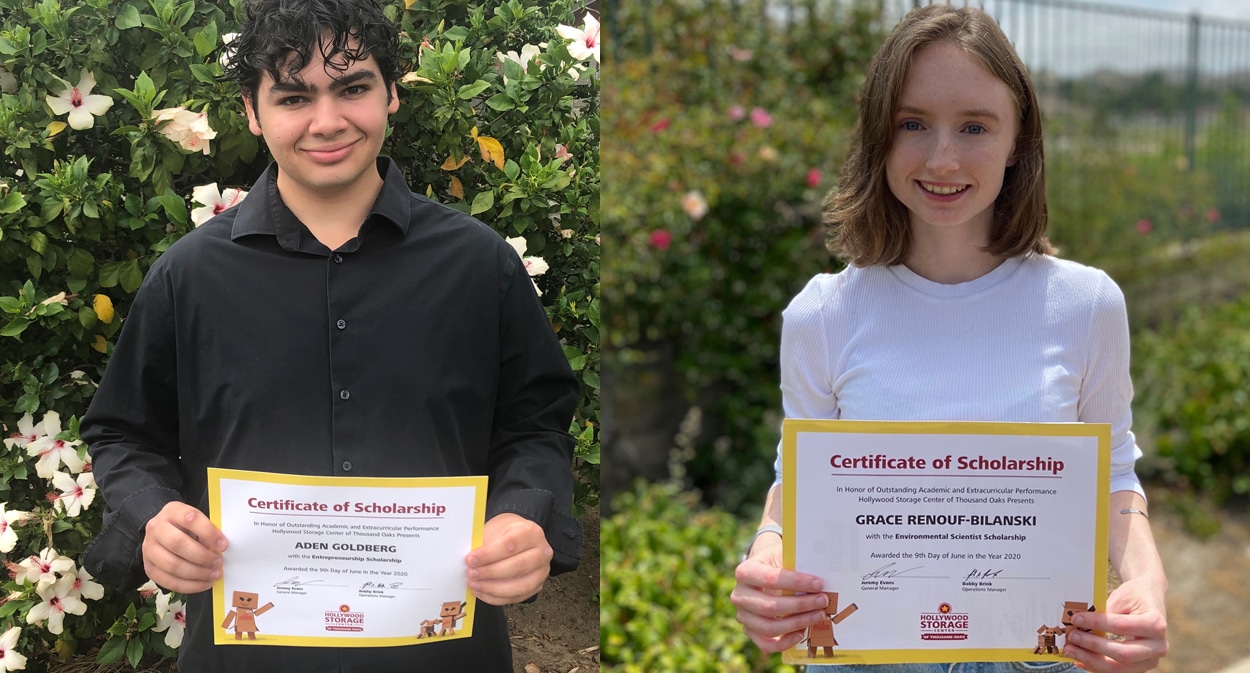 Two scholarships were awarded to graduating seniors this year – one from Newbury Park High School and one from Thousand Oaks High School.
Grace Renouf-Bilanski, from Newbury Park High School, was the recipient of our Environmental Scientist Scholarship. This $2,000 award was funded through our electronics recycling program to a student pursuing a career that will benefit the environment. She is a member of the National Honors Society and a talented musician. During high school she has given back to her community through volunteer efforts at Los Robles Hospital and the Santa Monica Pier Aquarium. Grace is looking forward to attending the University of St. Andrews in St. Andrews, Scotland for her undergraduate degree, majoring in sustainable development.
Our Entrepreneur Scholarship of $2,500 was awarded in memory of Hollywood Storage Center's founder, Spoony Singh, to Aden Goldberg of Thousand Oaks High School. Aden has proven his affinity for entrepreneurship through his various business experiences. He has freelanced in hardware/software repair, construction, and implementation services; served as the Conejo Valley Unified School District network security intern; and supported local school board candidates during their campaigns. Aden will attend University of California, Santa Barbara in the fall and intends to pursue a degree in computer engineering and finance.
As a locally owned and operated business, we are pleased to be able to support these fine young men and women as they head into their college careers. And of course, we're always proud to serve our entire community with the Lowest Price – Guaranteed on storage units.
To learn more information about the annual scholarships given by Hollywood Storage Center on Old Conejo Road in Newbury Park, email info@hollywoodstoragecenter.com.