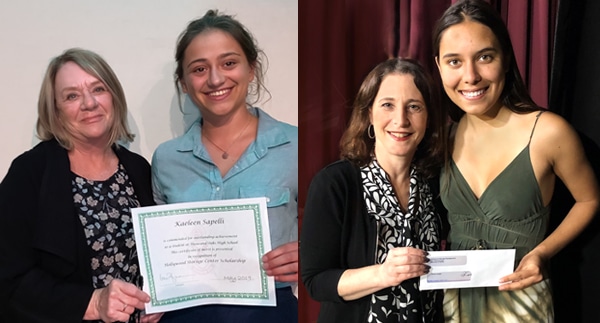 Congratulations to Our Scholarship Recipients
Published On: June 6, 2019
Graduation! We look forward to it every year. Why? Because it's time for us to award our annual Hollywood Storage Center of Thousand Oaks scholarships!
Let us introduce you to this year's inspiring recipients: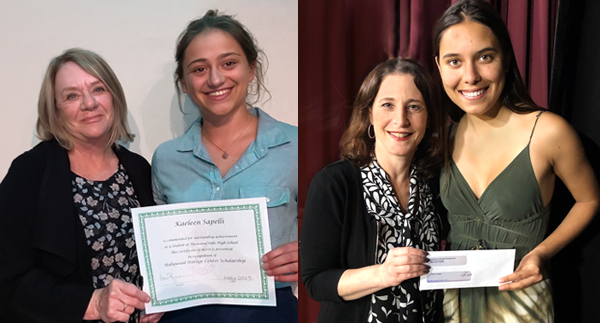 Thousand Oaks High School student Kaeleen Sapelli was presented with the $2,500 Hollywood Storage Center Entrepreneur Scholarship. This gift is given in honor of our company's founder, Spoony Singh, to a graduating senior who aspires to be an entrepreneur and has demonstrated a love and acumen for building a lasting community-focused business.
As a student in the Entrepreneurship Academy at Thousand Oaks High School, Kaeleen exhibited business savvy and strong leadership. Her desire to study engineering in order to create things that will ultimately help society is commendable. We're confident she will continue to reach the high goals she sets and pleased to help her on the path to earning her degree.
From Newbury Park High School, Maya Chari received the $2,000 Hollywood Storage Center Environmental Scientist Scholarship. This is awarded to a graduating senior pursuing an Environmental Science degree at a four-year or two-year university. It's funded by our electronics recycling program, so thank you to those who participated by dropping off their electronics for free recycling this past year.
Maya excelled in journalism, sports, and science in school and truly exhibits a passion for the environmental sciences. Her extensive volunteer work with the National Parks Service, Channel Islands National Park, and green clubs at school are admirable. We're happy to help Maya attend a four-year university to study aquatic biology and to support her goals of working to protect the environment.
Congratulations to both of these rising stars!