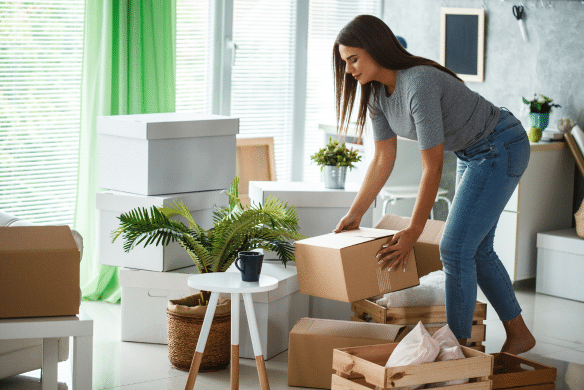 Here Come the Holidays! Decoration Organization and Storage Solutions
Published On: October 5, 2016
Like most of my co-workers at Hollywood Storage Center, I enjoy decorating my home for the holidays. Well, let me clarify that. I like when my home is decorated. I don't particularly care for the prep work to decorate and I definitely could do without taking the decorations down. But, overall, it's worth the effort.
My favorite holiday to decorate for is Halloween, and every year I tend to accumulate creepier decorations to add to the fun. Because of this, I've needed to figure out a system for keeping all my decoration in order. Over the years, I've become quite expert at it, so if you use these tips to take you through the holidays, you'll be prepared for streamlined decorating for years to come.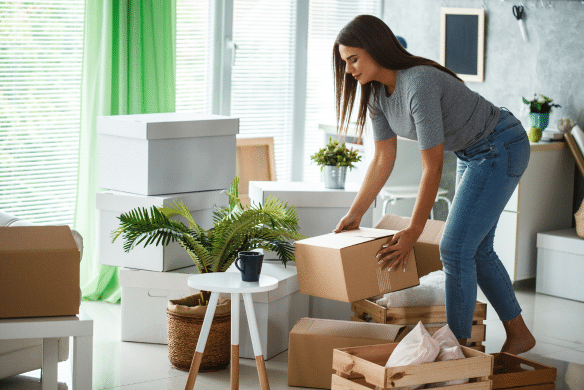 Storing decorations:
Right-Sized Boxes – Ideally, decorations are best stored in their original packaging, but those aren't always available. In order to keep your items in perfect condition, be sure to store them in boxes that are appropriate for their size.
– Partitioned cardboard wine boxes are perfect for storing articles that need to be separated from other items. Stuffing the free space with bubble wrap or tissue will help keep items protected.
– Egg cartons, secured with rubber bands, are excellent options for small items that are easily lost. Consider slipping these items into plastic zip-lock bags before placing them in the egg cartons to prevent them from moving around freely.
– Food storage containers are also excellent for storing breakable or easy to loose holiday decorations. Check out your local dollar store for inexpensive options.
– Hollywood Storage Center has more than 50 sizes of boxes, plus packing and protective materials, in stock. Choose larger boxes for light items that are not easy to damage. Choose shallow boxes for items that are fragile and be sure to pack the most delicate items at the top of the box.
Label Like a Pro – Boxes, boxes, boxes! If you don't label them, you just might be pulling out your box of headstones when you need your Christmas tree.
– Color code – Call me a bit fanatical, but one of my best tips is to color code your boxes. I wrap a strip of orange duct tape around the boxes that store my Halloween decorations, brown around my Thanksgiving boxes and red around my Christmas boxes.
– Classifications – I've tried a few different tactics for classifying the items in each of my storage boxes, so feel free to use one of my ideas, or find a system that works for you.
– Open first/open last – You're going to want to put certain decorations out first, and some you may or may not find time to get to. Labeling with a first/last system or other priority theme can spare you from opening boxes prematurely.
– Indoor/outdoor – Setting up outdoors is usually what takes the most time for me, and it's not something you can easily do part way and come back to in a few days. Labeling boxes indoor or outdoor can help.
– Room of the house –  Just like when you're moving, you really prefer not to havethe box with your special Thanksgiving dishes opened in the family room. Know where to open your decorations with a simple label for kitchen, family room, etc.
Trouble Items – Some items are just more difficult to store than others, but fret not, I have some tried and true solutions. For me, stringed lights have, in the past, been my nemesis. It can be incredibly frustrating detangling yards of holiday lights, but expensive to replace them each year. Consider these options.
– Flat cardboard – Wrap strings of lights around flat panels of cardboard. By cutting a small slit in each end of the cardboard, you can slip the ends of the wire through to keep it in place. Then, stack in a plastic box for safe storing.
– Spools – If you have many yards of lights, consider using electrical wire spools to wind them around. It makes for super easy set up the year after. Don't have electrical wire spool lying around? Check your local fabric store to see if they have empty ribbon spool, or improvise using the cardboard roll from your paper towels or empty coffee cans.
Storage space – In California, we don't always have the luxuries of residents in our neighboring states. Expansive walk-up attics, basements, deep closets, even garage space are all things we wish we had, or had more of. Luckily, with more than 50 sizes of storage spaces at Hollywood Storage Center, limited space in your home needn't be a reason to forego a home that's decorated for the holidays.
Let the holidays begin!
______________________________________________________________________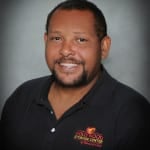 This was a guest post from Dion, a member of the Hollywood Storage Center Clean Team™ and an organization guru. We'd love to hear your best holiday organization tips as well. Feel free to leave a reply below.