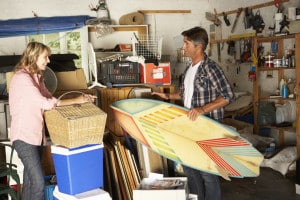 HSC Tips: Stash Your Summer Stuff!
Published On: September 1, 2015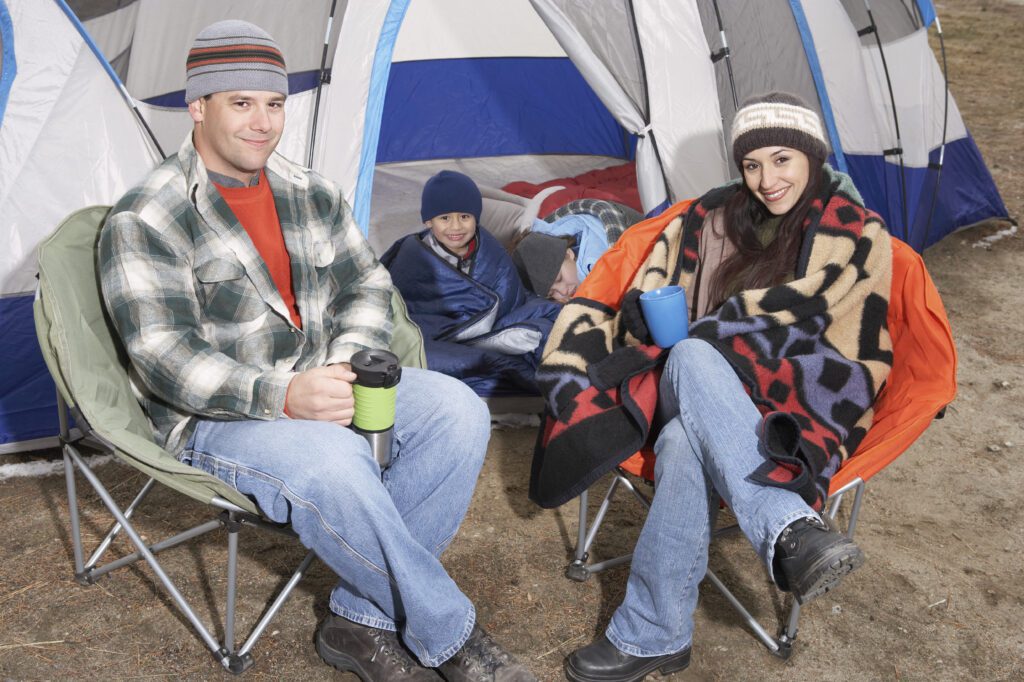 Hey folks! Jeremy here, coming to you once again from the best self storage facility this side of the Conejo Grade, Hollywood Storage Center of Thousand Oaks! Well, the summer is winding down (although it seems we always have heat advisories here in Newbury Park this time of year). But, with school starting, that still means it's time, once again, to think about stashing all that "summer stuff" you have lying around the house … Do you find yourself tripping over beach balls or boogie boards in your garage? Is your spare closet a mess with camping gear and sleeping bags jumbled together with suitcases and souvenirs? We here at HSC have a fantastic solution to all that clutter — store those things here in one of our self-storage units!
What kind of things could you put into storage, you may ask? Here's a handy list we've put together to make that job a lot easier:
+ Camping and outdoor vacation gear such as tents, backpacks, sleeping bags, hiking boots, and even your canoe, kayak, paddle board, and scuba equipment
+ Water sports stuff like Boogie boards, surf boards, wake boards, and water skiing equipment
+ Beach items like beach chairs, umbrellas, beach balls and the sand toys for the kids
+ Water toys such as sprinklers, slip and slide, rafts, and pool toys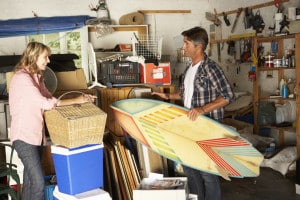 The first thing we recommend is that you clean and dry out everything.  Use water with a little mild soap to clean off all those outdoor items, along with cleaning camp gear like utensils and food storage containers.  We especially advise you to use fresh water to clean those pool items, as you don't want the smell of chlorine when you retrieve them later.
Next, if you're like me and spend your free time over summer doing lots of different things, then it would be best to organize your stuff into different groups like pool toys, beach items and water sports.  Marking boxes and storage bins with these different group names will make it easier to get what you need when the fun days of summer return.
Since tents, sleeping bags and other outdoor fabric items are often subject to dirt, food, charcoal and oils like sunblock or bug spray, it's a great idea to make sure they're clean before being stored. Tents can be spot cleaned and folded away. Sleeping bags can also be spot cleaned or washed in large washing machines (hint: I go to the laundry mats where they have over-sized machines). It's then easy to store sleeping bags and other camping clothes (like your cleaned and aired out hiking boots) in storage boxes. You can find a complete selection of storage boxes here at Hollywood Storage Center to help you with your storage needs.
See? It's not that hard to get rid of your summer clutter! And everything will be in great condition when you come back to take it all back home for some "fun in the sun"!
We know all kinds of storage tips and tricks here at Hollywood Storage Center … stop in and see us soon! We're located at right off the 101 Freeway at the Wendy Exit (3425 Old Conejo Road), near Newbury Park High School, and we appreciate helping all our customers from Thousand Oaks, Westlake Village, Agoura Hills, Calabasas, and beyond…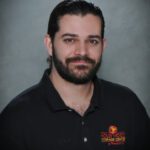 This was a guest post from Jeremy, a longtime Storage Consultant here at Hollywood Storage Center. You might've met him the last time you checked out one of our lowest price-guaranteed self-storage units. Thanks, Jeremy! We're always happy to pass along your great tips to our customers. Readers: Do you have any other tips for storing your summer stuff during the rest of the year? Share 'em below!