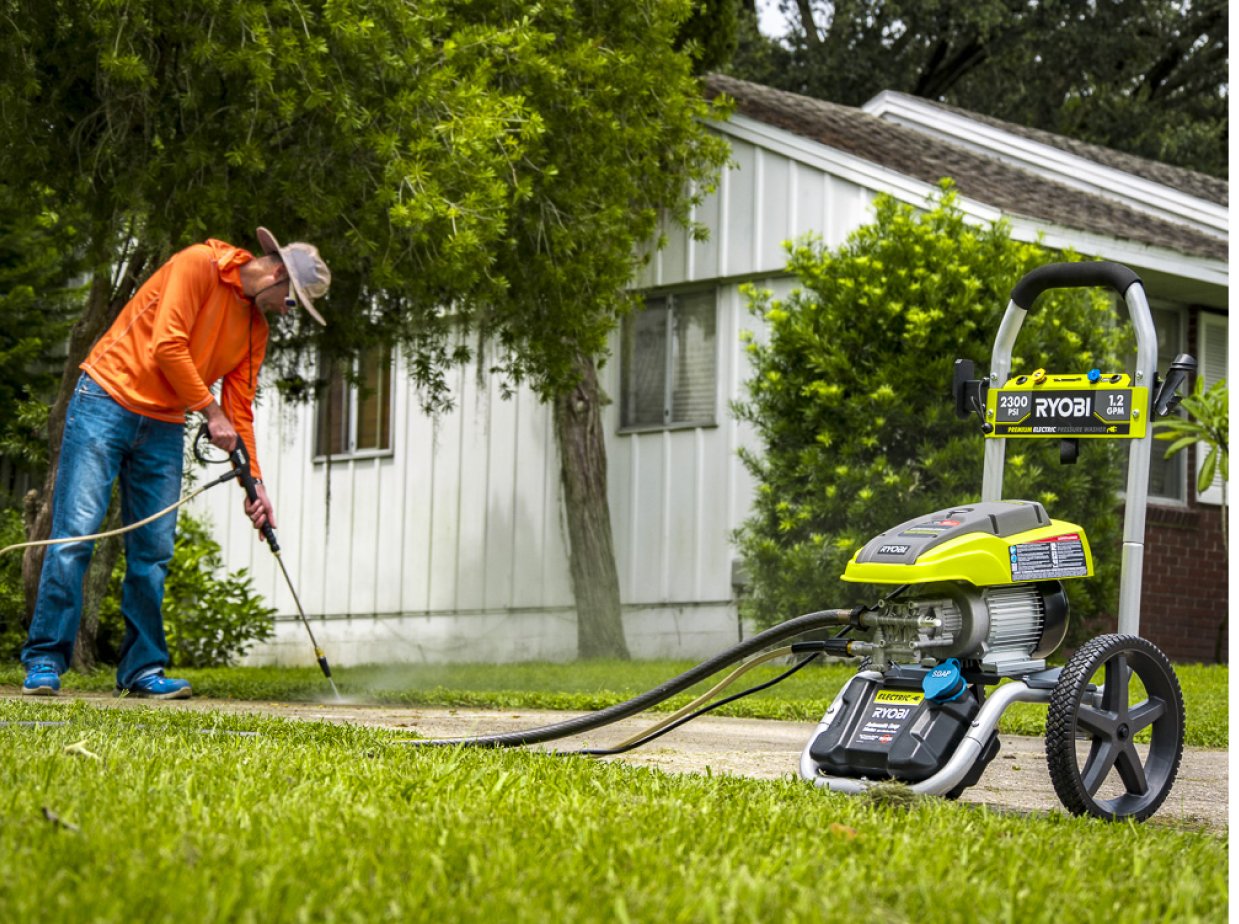 January Storage Project: Tackling The Kitchen Pantry!
Published On: February 6, 2014
Hi Everyone! I'm Jessica-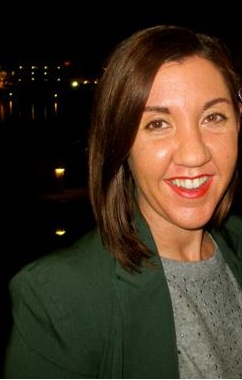 thanks for joining me through my 12 projects in 12 months Challenge! Now I'll admit, unlike the tips in the previous Hollywood Storage Center of Thousand Oaks blog, I procrastinated. Fortunately, cleaning out the pantry is not one of those projects you really can do over multiple days, unless you want food covering your coveted counter space for days on end. So I rolled up my sleeves one afternoon and dove in!
Above is an actual picture of my pantry on DDAY. Yikes! It's hard to tell from the pictures but the pantry shelves are actually fairly deep, which is great space-wise, but a bit tricky when it comes to organizing everything. We got in the habit of throwing stuff on each shelf and moving it to the front, so all the deep space wasn't being properly utilized. What we should have done was create a system early on, but who has time for that when you first move in, right?
Step One: Survey Space and Take Measurements-  I should have taken a more thorough peak at my pantry before heading to the store so I could have really laid out a plan. Instead, I swung by the store on the way home from work and took a gamble on sizes of racks and shelving. Just in case you choose to go this route, make sure you keep your receipts and don't take off any tags or stickers until you've made sure that your purchases will work for your space.
I found everything I needed at Target in their Stationery and Home Storage departments, but if you have time to plan ahead, you can always find great deals on Amazon and don't forget to check out a local dollar store for cheap storage finds on tupperware, baskets, and other kitchen and pantry supplies. If you do your research before hand, you can get some great storage pieces for great deals. This shelf to the left for example, is only $5 at Target. I scooped up some shelves, a turn table, and some other goodies and headed back to begin!
Step Two: Empty Out Your Pantry- Now that I had everything I needed, emptying the pantry was a must. I'll spare you the pictures of my kitchen lined head to toe with EMPTY cans of nuts, boxes of stale cereal, and tortillas I can only imagine were not green when we purchased them. Now I've got a clean slate to work with and it already feels much better.
Step Three: Clean Cupboards-

Before putting anything back in the cupboards, make sure you clean them. Whether you're going to put down a fresh coat of paint or lay down cupboard lining, get rid of the dirt and crumbs first and make sure it's nice and dry.
 Step Four: Freshen Up Cupboards-

 I opted for cupboard lining and I learned the hard way that missing even a small spot while cleaning made it much more difficult for the lining to properly adhere to the space. I also learned I now have a love/hate relationship with cupboard lining. I picked up two rolls from Home Depot but only needed one; just another example of where measuring and keeping receipts comes in handy.
To the left you can see the pattern I purchased. I went with a pattern that wasn't too busy but would help offset the stark white.
Step Five: Apply Cupboard Lining-

I opted for rolling out the lining horizontally, which in hindsight, was probably the more difficult path. I also started from front to back, and next time I know I'll start from back to front or work with two vertical strips that I can place side by side. Once I secured the horizontal piece down in the front, I still had a gap in the back that needed covering. I thought it would be simple to cut another piece and lay it down on top of the existing layer and roll it out to cover the gap in the back. Little did I I know, the cupboard lining really adheres to other cupboard lining. So any time it touched the lining already placed down, it attached immediately, making it nearly impossible to move around and adjust. Furthermore, it would then lift up the lining that I had already placed down. Some choice words may have been uttered during this process. Also, save yourself time by using one pre-cut piece of lining and cut remaining pieces. It didn't help that after all the heaving and re-adjusting, my husband came home from work and commented that it looked like I had gotten a slow start! He saw me eye the pastry roller and made the right decision to exit stage left.
The picture above is a before and after of the lining process. The nice thing about the lining is that, once you get it all set, you can't really spot where one sheet ends and another begins. Plus, it adds just a touch of design that an otherwise stark white painted cupboard wouldn't have.
Step Six: Restocking The Pantry-

  Decide on a purpose for each shelf before re-filling your pantry. For example, breads, chips, and snacks are on our top shelf. Breakfast goods and granola bars are stored on the second shelf, while rices, canned goods, and various baking toppings find their home on the third shelf down. Before, you could find cereal boxes on three different shelves and various Tupperware on every shelf, wherever it could fit at the time. Now, everything has a place.  It's like a breath of fresh air!
Step Seven: Add Structural Pieces And Dividers to Utilize Space-  I'm going to break-down the pantry for a closer look so you can see how portable shelving and turntables can really help you not only utilize but double your space in some cases.
By adding a simple rack on this shelf, I was able to create a level for lids and a level for Tupperware. Nothing is more annoying than wading through piles of Tupperware and trying to find the right lid underneath stacks. This simple solution makes it easy to find and access both pieces. Also, the way it was set up before made this shelf crammed, and we ended up throwing Tupperware on other random shelves. Now, we even have extra space if needed to add to our plastic container collection.
I also added some portable shelving racks to create two layers of storage for my snack shelf. Instead of piling bread on top of the rest of the food, it now has its own shelf. Now, it won't fall behind in the back, making it hard to reach and easy to mold. I know what you're really eyeing in the picture is that jar of Nutella, right?
Another issue we came across was how to store our canned goods. I found plastic soda can holders at Target (you know, the ones you put in the refrigerator) and discovered that they're also perfect for stacking soup and veggie cans in the pantry. Viola! Great space saver and easy access.
We have a spice rack that stays out on our kitchen counter, but as we continued to buy various spices and sauces, we were placing them in one of the smaller shelves in our pantry. Because the space had more depth than width, spices would end up in nowhere-land on the very back of the shelf.
We actually found ourselves purchasing duplicates without even realizing it, simply because they were hidden in the back. This is where a turntable really came in handy. You'd be surprised how much you can fit on just one, and it makes it much easier to find what you're looking for at quick glance.
Step Eight: Finishing Touches- For additional pantry touches, I mounted some cork board and a dry erase board. This makes it easy to note when we're out of something. Now, we also have a place to pin recipes and coupons instead of stuffing them in kitchen drawers.
All in all, it feels so much better to have the pantry project done! It was one of those tasks that we kept saying we'd get to and then push to the following week.
I really like the idea of this Challenge because it makes putting a schedule together easy and helps break down projects so they don't feel so overwhelming. I also found it helpful to start with a smaller project. Sometimes tackling a huge item on the list early on can burn you out quickly. The pantry took only a few hours and fixes and was a great start to get me motivated for bigger projects down the road.
Here's a shot of the final product!
For February's project, I'll be taking on the baby room! Yep, a baby is on the way in March so it's probably about time we get to it! Right now, I've been storing a few of my larger baby items in one of Hollywood Storage Center's lowest price guaranteed storage units. My unit is definitely coming in handy while we make our house a home.
Have you selected your projects to work on? Share with us on Facebook what you plan on tackling and your thoughts on my first project of the year. Thanks!