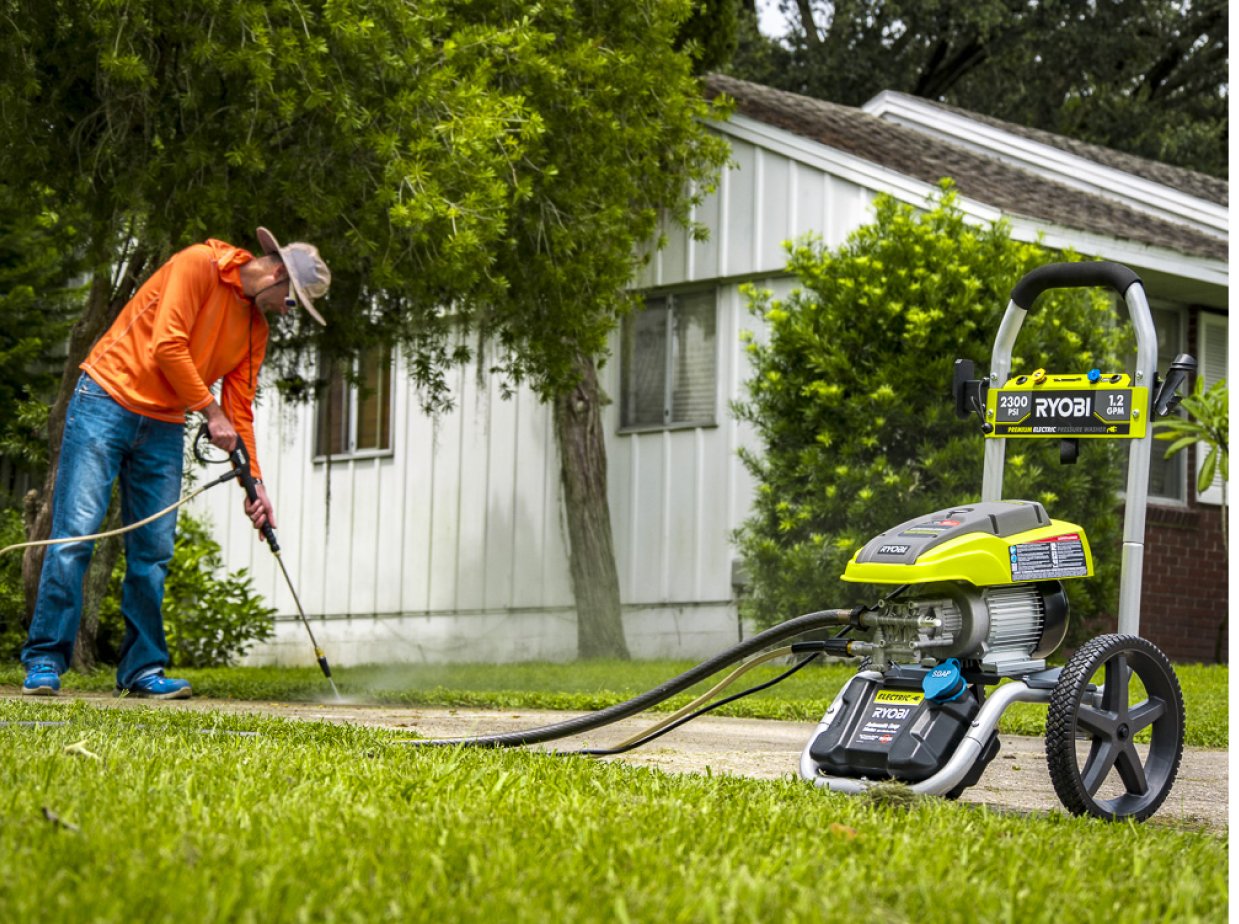 Outdoor Green Cleaning Easier Than You Might Think
Published On: August 6, 2012
Picture this: It's a beautiful evening and you're sitting outside on the patio. The smell of burgers fills the air, along with the sound of kids splashing in the pool.  Ahh, relaxation!
But if you're anything like the Hollywood Storage Center team, you find your eyes wandering to your dingy
patio furniture and the grungy pool toys. You think, "If only I could clean my outdoor space easily and without using harsh chemicals and detergents, I would start right now!"
Well, help is on the way! Your friends at Hollywood Storage Center of Thousand Oaks and TLC have some quick, green tips to get your stuff clean and get you back to your "Happy Place" pronto!
Green cleaning is a must when cleaning outdoor furniture, grills, and toys. Plus, it's a nice feeling to know you're not harming the environment. Baking soda, vinegar and lemons are the only "ingredients" you need for your outdoor cleaning. So, let's get started with patio furniture!
Patio Furniture
Lawn furniture seems to be a magnet for all the grit and muck that nature can come up with. Clean them off with a baking soda solution, using 1 cup baking soda added to some warm water. Wipe it on the furniture, then rinse thoroughly. Done!
On the Deck
If your wooden deck has become stained with suntan lotion or grease from an outdoor grill, sprinkle baking soda on it immediately and let it sit for an hour. After brushing away the baking soda with a broom, check to see if any of the stain remains. If so, repeat the procedure.
Grills
If you have stubborn charred remains on the racks, try treating those areas with a vinegar and baking soda mix. First apply baking soda and then dab with vinegar to get the foamy action started. Both vinegar and baking soda are safe to use around food, of course, but you'll still want to rinse your grill racks thoroughly before using them again.
Pool Toys
If you have a backyard pool or just a collection of beach toys for the kids, you can remove the musty and mildewy smells that may accumulate during the off-season by washing them with a baking soda solution. Use 1/4 cup baking soda for every quart warm water. This is a great way to prepare them for storage over the fall and winter as well!
Screens
Nothing is worse than clean windows and dirty screens! Clean your screens by dipping a damp wire brush into baking soda and scrubbing. Then rinse the screens thoroughly with a damp rag or sponge. If you can remove the screens from the windows, use a hose to rinse them.
There, now you can sit back and enjoy the burgers, the kids and the clean patio! Ahhh… Conejo Valley living!
Please share your green cleaning tips on Facebook. Thanks!
­