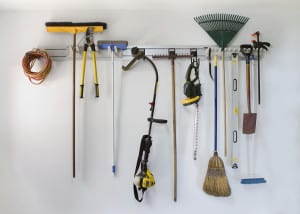 Published On: April 1, 2015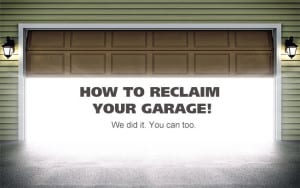 Here at Hollywood Storage Center of Thousand Oaks, we know firsthand how a garage can become overwhelmed with too much stuff, and how quickly you can run out of space.  That's why we always appreciate Mike's expert advice.
Well, with all the wonderful weather we've had lately, I decided to start my spring cleaning with the garage.  Here are my best tips to help you when you decide to clean and reorganize your own garage.
Clear Out & Sort Stuff – The real trick here is sorting items into the right groups. As I pulled my stuff out of my garage, I piled them together like tools, yard & pool toys, sports equipment, holiday decorations, auto care, keepsakes & family heirlooms, recyclable electronics, items to donate, and stuff to throw out.
Clean – As a member of The Clean Team™ here at the Hollywood Storage Center, I found cleaning the garage to be very satisfying.

First, I started with the vacuum cleaner going after dust bunnies, cobwebs, dead insects, and the dust that outlined where the boxes sat.
Next, I turned my attention towards some stubborn stains. To clean the oil marks, I used a laundry detergent mixed with warm water (one-third cup detergent for each gallon of water) for the small stains.  For the larger stains, I used the detergent mix first, but then added a thin layer of kitty litter (which helps draw the oil out of the floor) and let it sit overnight.  This worked well, but you may want to use a concrete degreaser if the stain persists.
Finally, I got the hose and sprayed down the whole garage floor, starting in the back and working my way up front. To help the garage dry out more quickly, I used an old broom to sweep the excess water out.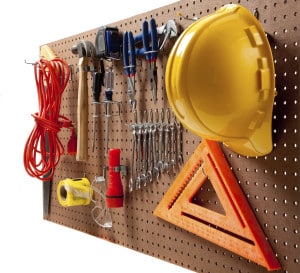 "Store Smart" – Before I started putting everything back in the garage, I made a plan of where everything would go.

First, I chose areas for different types of items so that I could make the garage fit my needs. I outlined the floor space but also included the wall and ceiling space, using every space so that I "stored smart".
Next, I created functional spaces for different types of items. I used heavy steel hooks to hang the bikes from the central post in the garage.  I created a Tool Wall by using a peg board for my tools (which you can also outline with a black marker the location of each tool).  I added a rack to hang the larger tools on the wall.  I used bins for the different types of outdoor toys for the kids.  And, I marked the boxes for the different holidays and brought them over to my Thousand Oaks Self Storage unit.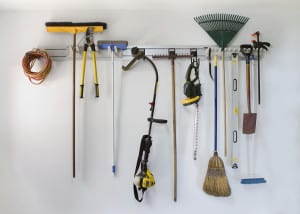 Celebrate – A job well done deserves a moment of satisfaction, so I celebrated by rolling out my BBQ and cooking a meal for my family. The feeling was fantastic, knowing that once the evening was done, I could put everything back into my garage and in its right place.
I hope these tips help you when you decide to clear out your own garage and organize the space for your needs.  You'll be glad you did.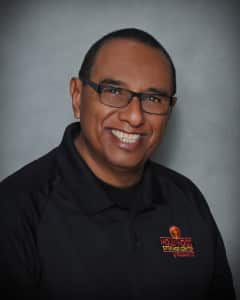 This was a guest post from Mike, a member of The Clean Team™ here at Hollywood Storage Center of Thousand Oaks.  Mike is an expert on "all things storage" and he prides himself on providing the best customer service.  Thanks, Mike!
Readers: Post your own favorite garage cleaning tips below, or on Facebook.