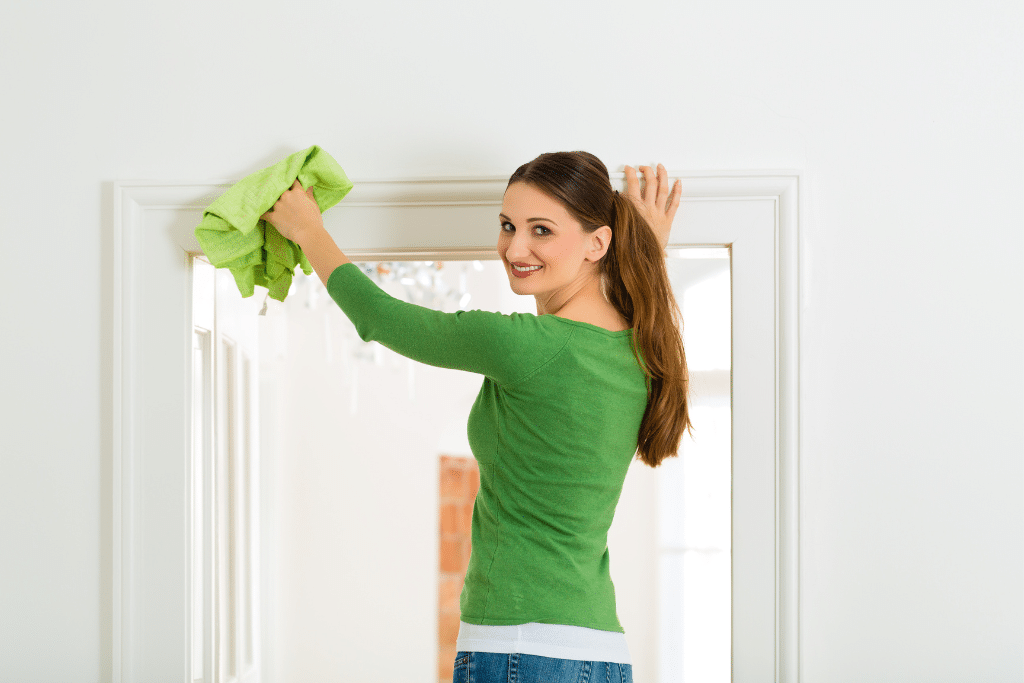 Spring Cleaning Tips from Hollywood Storage Center
Published On: March 6, 2013
There are two schools of thought on Spring Cleaning.  Some experts encourage deep cleaning while others share quick fixes to give you a fresh start. Here at Hollywood Storage Center of Thousand Oaks, we know there is something for everyone, so we've gathered spring cleaning advice from pros on both sides of the fence to help you spring into the season.
Easy Makeovers
CREATE A DIFFERENT MOOD
Designer Thomas O'Brien says,
"I've always collected textiles, and you can make a fast, easy change with bedding, towels, and table linens to create a different mood. Switch things out seasonally, or for a special event, or whenever you want to play with a certain color or pattern."
REORGANIZE BOOK SHELVES
Sort books by size and subject. Remove and discard any ripped dust jackets (unless you think they might have value). Line books, some vertically, some horizontally, in a rhythmic pattern. According to House Beautiful, this will relieve the monotony of rows.
ORGANIZE YOUR CLOSET
House Beautiful says, "get rid of unused clothes and accessories, and organize the rest by how you get dressed in the morning and by color. Your closet will look appealing, and your everyday routine will be easier."
Spotless for Spring
CLEANING DONE RIGHT
Designer Joe Nye suggests you make the most out of the time you set aside to clean. "Clean your house. And I mean really clean it," he says. "Polish silver, wash windows, wipe down the lightbulbs in your lamps, wipe down the walls. Everything will gleam and glisten. The effect will be cathartic and make you feel like you have accomplished something."
STAIN SOLVERS
Designer Florence Perchuck, other home cleaning experts, and the Institute of Inspection, Cleaning and Restoration Certification suggest the following:
For area rugs:
Use club soda for stains caused by pets, coffee, orange soda & red wine
Use milk for blood stains
Use mixture of 1 part Ivory soap detergent with 16 parts water for grease-based stains
For tile and grout:
Use 1/2 cup baking soda mixed well into 2 gallons water
For granite countertops:
Use a solution of ½ cup ammonia in a gallon of water for soap scum or mildew
Use a little hydrogen peroxide in water, plus a few drops of ammonia for coffee or juice stains
We also recommend this thorough Spring Cleaning Checklist by an impressive mom blogger who can actually explain how to clean the dishwasher and how to vacuum or bathe your lampshades. It's totally worth the read, no matter how you approach freshening your home for the season.
The staff at Hollywood Storage Center in Newbury Park wants to know: "What's your Spring Cleaning Style?" Share your spring cleaning tips and ideas below or on Facebook. Thanks!