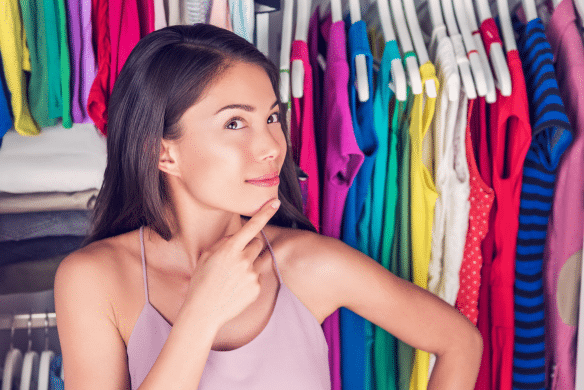 Get More Space Out Of Your Closet Using Storage Units
Published On: July 21, 2017
Wouldn't it be nice to have a huge closet with nearly unlimited space to store all your clothes, shoes, hats, belts, scarfs, etc.… with ease? Yup, it's a nice dream, but particularly in California where real estate prices are through the roof, our closet space is typically a tad bit undersized. And, if you need to share your closet with a spouse or roommate, fuhgeddaboudit!
Luckily, when it comes to providing extra space, our team at Hollywood Storage Center of Thousand Oaks has your back. Here's how, with a small storage unit, you can create twice the space for your wardrobe without tearing down walls or buying a new home.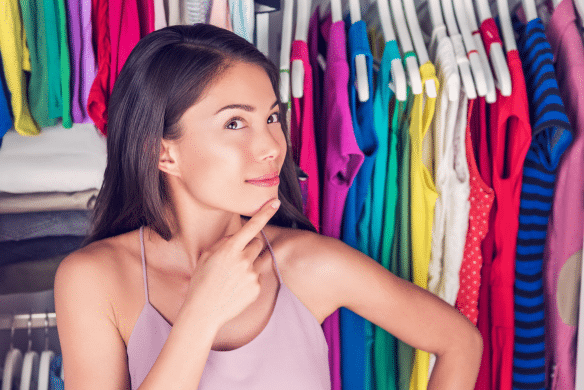 Weathering Adversity
One excellent way to keep your closet in check is to rotate clothes out twice a year – once for warmer weather and again for colder weather. Now, we realize that Thousand Oaks isn't Chicago. We don't have weather extremes, but it does get cold enough to wear sweaters and boots in the winter and we certainly don't want to wear them during our warmer months. So, a seasonal wardrobe switch still works for us SoCal people. It's just a little less rigorous for us than for people in other states (lucky us!).
You'll want to divide your wardrobe into three categories: Warm Weather, Cold Weather and All Weather. Things like sweaters, coats, boots and heavy pants, like corduroys, would likely land in the cold weather section. Strappy sandals, sleeveless shirts and shorts would make up some of the warm weather items. Things like layering pieces, and items you know you'll need year round fall into the all-weather grouping and will stay in your closet permanently.
If you don't have an extra closet or a proper storage area for your off-season clothing, you can still take advantage of this technique with the rental of a small storage unit at Hollywood Storage Center. It only takes two trips to your storage unit a year to keep your closet from overflowing, plus it's fun to swap out your wardrobe biannually and feel like you're getting new pieces!
Whether you're storing clothes in an at-home space or at Hollywood Storage, you'll want to make sure you have the proper equipment to keep them looking good. Hanging wardrobe boxes (available at Hollywood Storage) allow you to avoid any wrinkling that might happen if you fold your clothes, and make swapping your wardrobe twice a year a breeze. Plastic bins also come in handy for items like sweaters and other pieces that don't need to be or shouldn't be hung.
But, one word of advice on storing clothing by the season. Clothing might not fare well if you store them in a location that's not somewhat climate controlled. So skip the garage and the attic. Hollywood Storage offers both climate-controlled units and well-insulated storage units that naturally stay cool. So, regardless of outside temperatures, we'll have what you need.
Space – the Final Frontier
Now that you've purged what you need in your closet for the season, let's explore making the most out of your current closet space. Our storage team gave us some tips you can use.
Top shelf bins – Purchase some lightweight bins to store items on top shelves. Fill them with scarfs, handbags or belts.
Half-way rods – Hang a second rod half way to the floor for extra hanging space for shirts and blouses. Do this on only one side of your closet so you still have room for longer items on the other side.
Hanging sweater bags – Sweaters, handbags and folded jeans can be better organized and save space using a hanging sweater organizer.
Behind door shoe rack – Take advantage of every inch of space with one of these beauties.
Chest of drawers – If you recently changed the baby's room into a toddler's room, you may find yourself with a small chest of drawers that would fit perfectly in your closet and provide extra storage room. No growing kids? Check out yard sales in Thousand Oaks or resale shops for cheap options.
Thank you to our storage team who provided great input for this blog and is ready to set you up with a storage unit that will fit your needs and your budget. If you have other closet organization tips, we'd love to hear them!