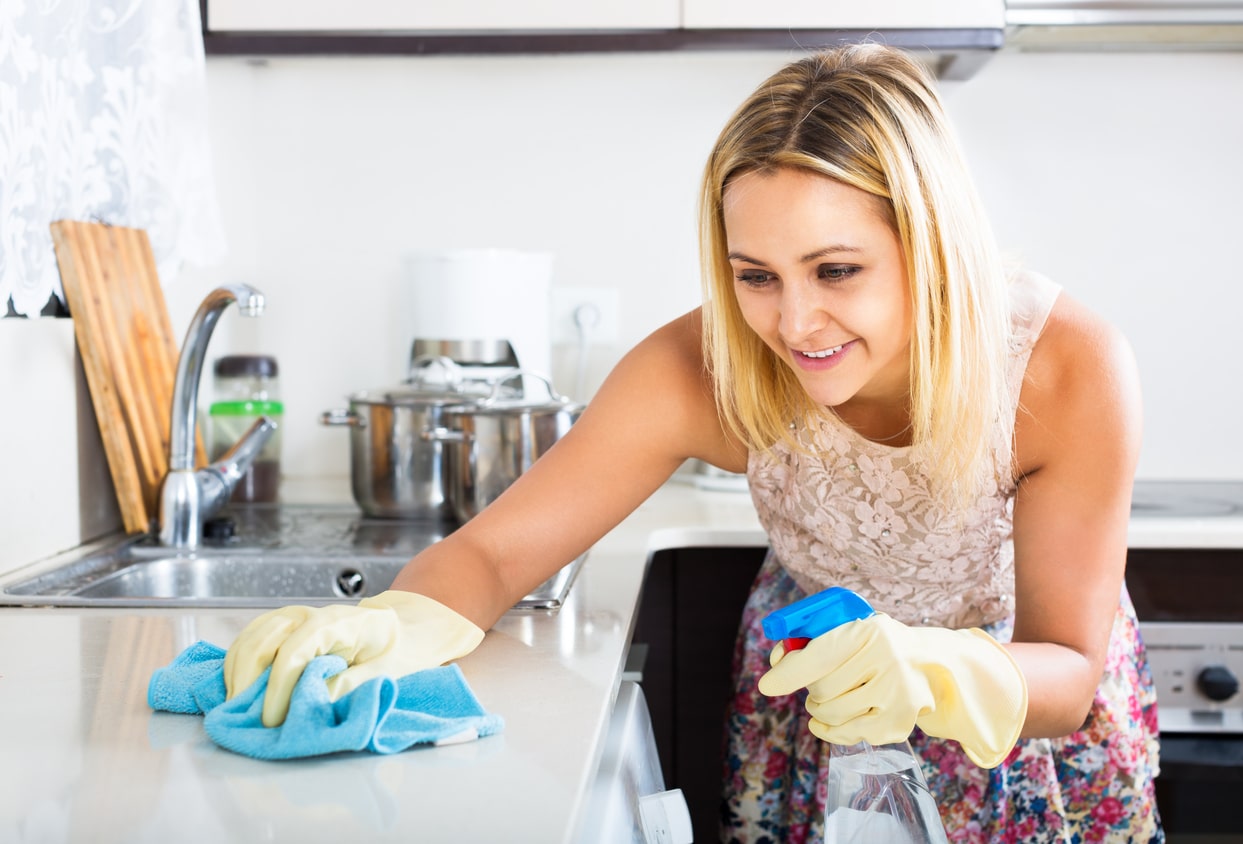 Unusual Cleaning Hacks that Work from Newbury Park Storage
Published On: February 3, 2022
When it comes to cleaning things around the house, we all tend to rely on standard commercial products, forgetting we may already have common household items in our home that can be turned into unconventional yet effective cleaning solutions. That's why our Newbury Park Storage team is sharing some clever cleaning hacks to help make your home sparkle the easy way.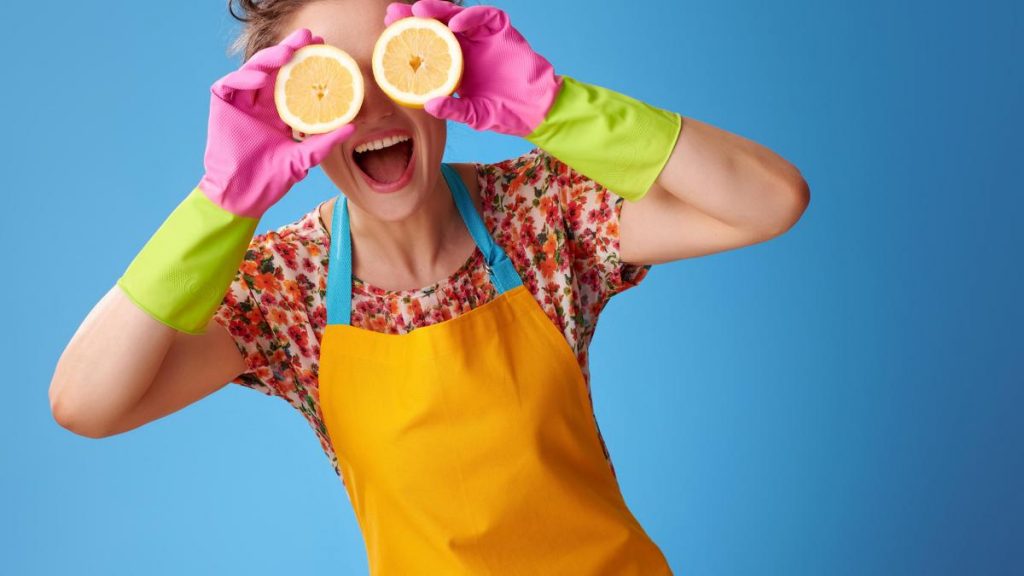 Baking Soda Superpowers
Unclog Your Smelly Drain
Are you sometimes greeted by unpleasant smells when you step into your kitchen or bathroom? Chances are that your sink drain is the culprit. Freshen it up and improve flow by first pouring boiling water down the drain. Next, pour a cup of baking soda followed by a cup of water mixed with a cup of vinegar. Cover with a drain plug and wait 5-10 minutes before adding boiling water down the drain again. Repeat this every month and say goodbye to smelly sinks!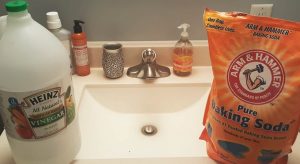 Clean Your Hairbrushes
When was the last time you cleaned your hairbrushes and combs? Don't feel bad, it's not exactly at the top of our to-do list either. The good news is that it doesn't need to be a hassle. Simply remove all the hair from your brush first, then dissolve 1 teaspoon of baking soda into a cup of warm water. Next, dip a toothbrush into the solution and brush the bristles to remove the dust and grime. Rinse and dry overnight.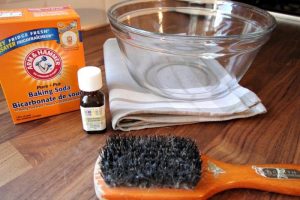 Neutralize Odors Naturally
Get rid of odors in linen and clothing the natural way! Sprinkle baking soda directly onto dirty laundry or add ½ cup to the wash load. You can also pour a small amount into shoes, trash cans, anywhere that could use freshening. And if you're out of laundry detergent, 1 cup of baking soda will replace soap in a snap for that fresh clean laundry smell.
Coca-Cola
End Toilet Bowl Gunk
Did you know that carbonated Cola is more acidic than lemon juice? That's why it's great for cleaning! For those hard-to-clean rings, pour a can of the popular drink into the toilet and mix it with the water. Leave the soda in the toilet bowl for at least one hour, or overnight for harder stains. Give the bowl a little scrub before flushing. It's that simple!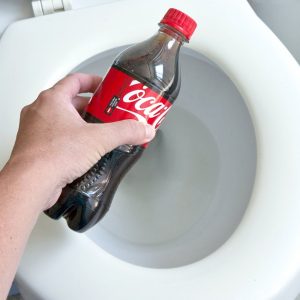 Remove Kitchen Grease
Cleaning greasy stains from cookware can be a tough process. For stubborn spots, fill a large stockpot with plenty of Cola. Completely dunk the stained pot or pan into the stockpot. Place on the stove at low heat for about 30 minutes to an hour. Finally, use a scouring brush to scrub any residue away.
Lemon Wonders
Erase Butcher Block Stains
You can erase lighter stains such as coffee rings by first covering the stain in salt. Next, cut a lemon in half and squeeze some juice over the salt.  Take the cut side of the lemon to rub the salt and juice together to make a paste, then rub that paste into the stain. Let it sit overnight, then rinse with warm water.
Darker stains like red wine may require a little hydrogen peroxide diluted in one cup of water. Use a cotton ball to apply the solution and leave it overnight. Make sure to completely dry before applying mineral oil to keep the wood conditioned.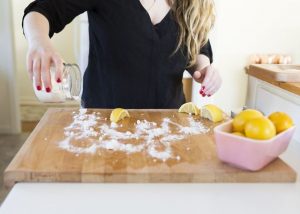 Freshen up a Stinky Garbage Container
Cleaning garbage pails is one of the best ways to get rid of odors. You can give containers a fresher scent by wiping off any spills or sticky bits first. Then rub lemon juice around the inside before rinsing with warm water.
Polish Chrome, Floors, and Furniture
Make your chrome shine by rubbing a lemon on those water spots and drying it off with a soft cloth. Microfiber works great. Then you can give it a polished look by applying a little car wax and buffing off once the wax gets cloudy!
You can also make your own polish by mixing olive oil and half a cup of lemon juice to shine wooden floors and furniture. The best part? That lovely citrus scent is the signature fragrance of the South of France!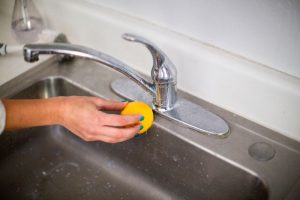 Fabric Softener Fun
Clean and Deodorize Walls
Fabric softener can make a home feel like you've just finished a deep Spring cleaning! Start by grabbing a spray bottle and mixing a quarter cap of fabric softener with warm water. Spray on grubby doors, overlooked walls, and floorboards, then dry with a microfiber cloth. This solution has fantastic cleaning abilities! Your home will smell fresh and clean!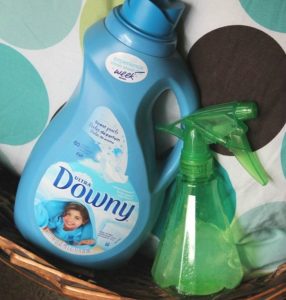 We love a good cleaning hack and hope you can save some time and elbow grease using these ideas. If you've got unusual tips to make items around the house sparkle, we're excited to hear them! And, next time you're in need of a clean storage unit, drop by to see us. Our Newbury Park Storage experts are here to help you seven days a week with the Lowest Price – Guaranteed!