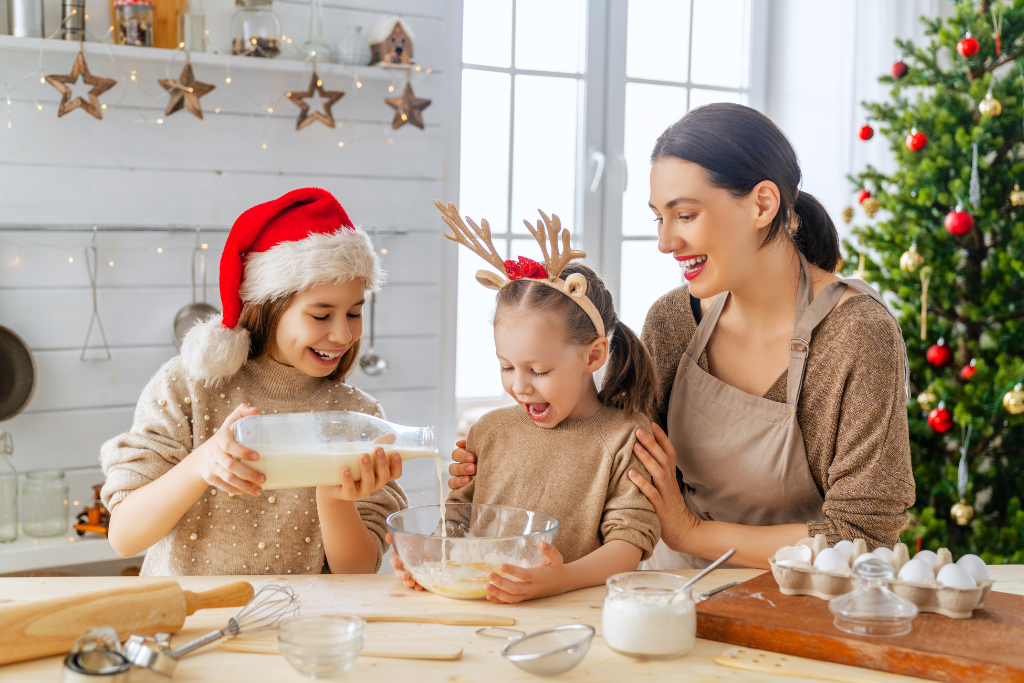 Whisk, Bake & Celebrate: Your Guide
to Holiday Kitchen Prep
Published On: November 2, 2023
As the holiday season approaches, the kitchen becomes more than just a room in your house. It's where children bake their first batch of cookies, leaving a trail of flour and joy in their wake. It's where friends gather around the island, swapping stories and secret recipes. And it's where everyone congregates at the end of the night, drawn by the promise of a hot cup of cocoa or a slice of leftover pie. Sweet moments like these are meant to be savored.
If your kitchen's a mess, it can be challenging to stay in the best of holiday spirits. You might end up frantically looking for a spatula or rushing to the busy store because you forgot an ingredient. Getting ready in advance can save you from these hassles!
To get you started, the friendly Thousand Oaks storage experts at Hollywood Storage Center have some nifty tips to transform your kitchen into a holiday-ready haven. So, roll up your sleeves, put on your apron, and let's dive into making your kitchen the perfect backdrop for all your festivities.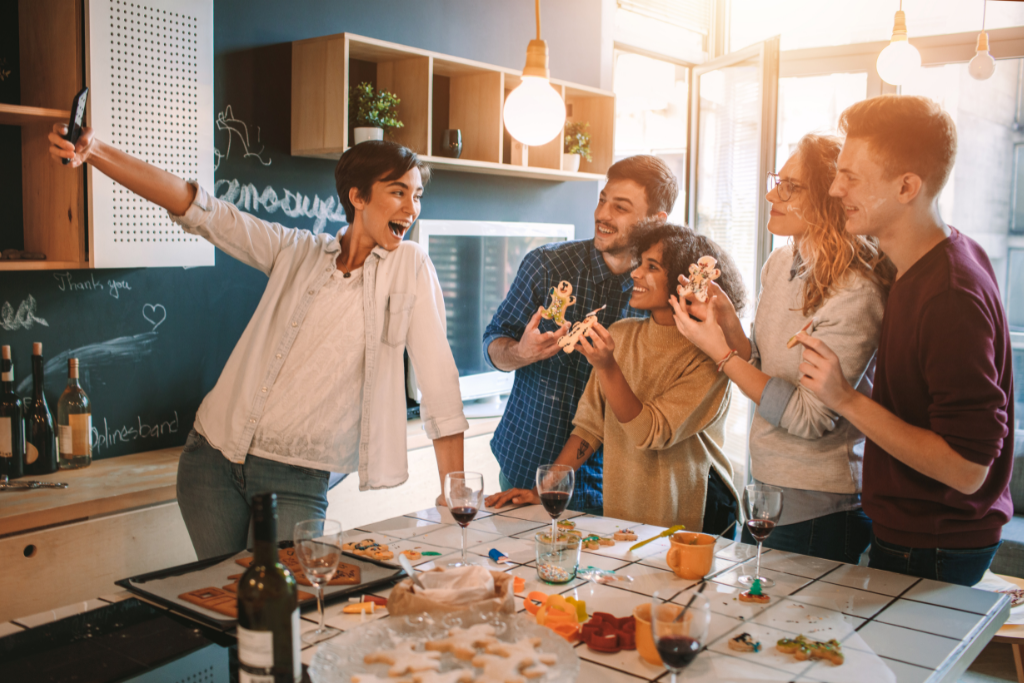 Say Hello to Clear Counters
Imagine this: it's a busy Christmas Eve, and you're in the middle of making your famous gingerbread cookies. But uh-oh, in the jumble of ingredients, you mix up the salt and sugar. Oops!
That's just one way a messy countertop can put a damper on your holiday joy. When your counters are clear, it's easier to find what you need. You'll also have more space to prepare meals, chop vegetables, knead dough, or decorate cookies.
Here are some handy tips to get your counters gleaming:
Start with a Clean Slate – Begin by removing everything from your counters and wiping down all surfaces.
Stay Minimal – Only put back the essentials. For example, if you only use your stand mixer once in a blue moon, tuck it away in a cupboard.
Use Vertical Space – Think about adding floating shelves for your spices or a magnetic strip for knives. This keeps them off the counter but still within reach, giving you plenty of space for chopping, rolling, and mixing.
Out with Old: Purging the Pantry
Having a clean and organized cupboard isn't just nice to look at—it can make cooking for the holidays way easier! When everything has its own place, you won't have to dig around to find what you need. It's like having your very own cooking shortcut! This allows you to focus on crafting delicious meals while spending quality time with loved ones. Plus, when your pantry's organized, there's enough room for extra holiday food. You'll be ready to bake, broil, and fry all your traditional classics and new favorites.
Follow these steps for thoughtful cabinet clearing:
Toss-Out Expired Items – Check those dates! If it's no longer safe to eat, out it goes. Fresher is always better.
Re-evaluate Those Spices – Remember that unique spice for that one-time dish? If you haven't touched it in ages, maybe it's time to pass it on, as spices lose their flavor and potency over time. Make space for the stuff you use all the time.
Store Away Seasonal Items – No longer using those popsicle molds? Pack 'em up! Bring 'em out when the sun's back. Your kitchen will feel roomier, and they'll be like fun new toys next summer!
Donate Canned Goods – Stumble upon canned items you won't cook with? Consider donating to local food banks, like They not only provide meals for those in need but also help foster a sense of community and support.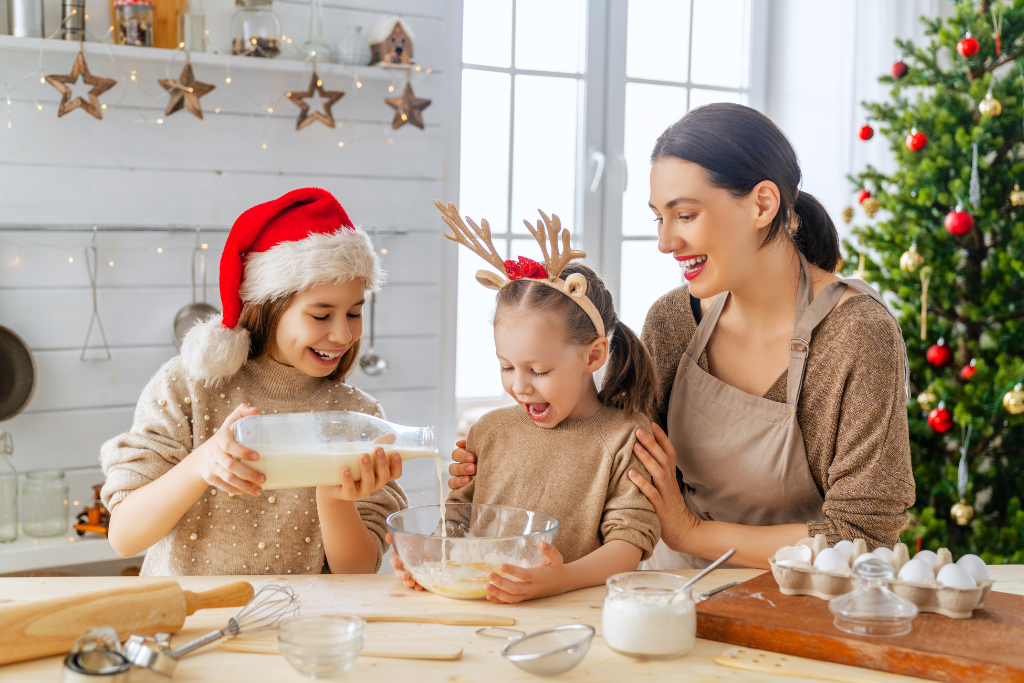 Inventory Check: Know Your Kitchen Arsenal
Remember that time when you wanted to make latkes for Hanukkah but couldn't find the grater? Or when the craving for tamales hit, but you were out of masa?
Let's prevent that. Consider your holiday kitchen staples:
 Canned Goods: Canned pumpkin is a staple for making pumpkin pie, and canned cranberry sauce is often served as a side dish during Thanksgiving.
Baking Supplies: Flour, sugar, and baking powder are key ingredients for making Christmas cookies, gingerbread houses, and fruitcakes.
Pasta and Grains: Dry pasta can be used in a baked macaroni and cheese dish, while dried grains like rice or quinoa can be used in a festive holiday salad or stuffing.
Kitchen Magic: Quick Tips for Organized Holiday Cooking
Ever lost precious minutes just looking for that vanilla extract? Or maybe cinnamon? We've all been there, rummaging through cabinets while the oven preheats, and the clock ticks down. It's a stressful situation that can easily be avoided with a little organization.
Check out these cool tips to give your kitchen a makeover and make cooking holiday dishes a piece of cake:
Label Shelves: Creating zones for specific item types in your cabinets and pantry can save you lots of time. For example, if you need canned pumpkin for a pie, you'd go straight to the "Canned Goods" shelf.
Use Clear Containers: Clear containers allow you to see immediately when supplies are running low, which is particularly useful during the busy holiday season when you're using ingredients more frequently. You'll never find yourself midway through a recipe only to realize you've run out of a key ingredient.
Categorize: Grouping similar items together can help make your cooking more efficient, reduce stress, and ensure that your holiday cooking goes off without a hitch. For instance, keep all your baking trays, pots, pans, measuring spoons, and other utensils grouped according to their use. This way, when it's time to roast your turkey or cook your stuffing, all your necessary tools are easily accessible. The same principle can apply to your baking ingredients as well.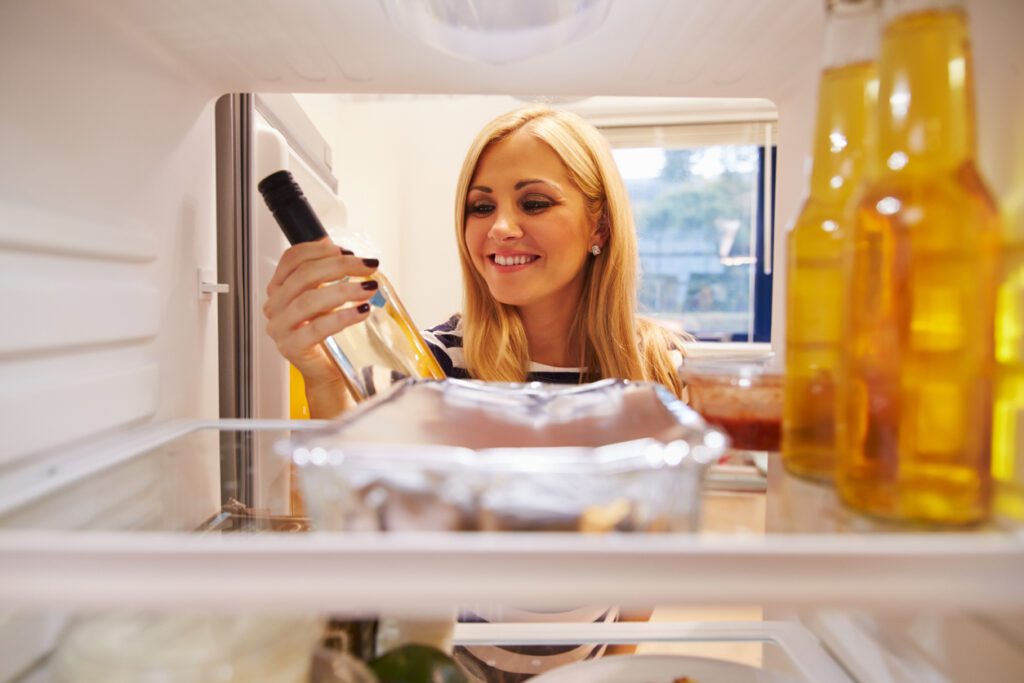 Clean Fridge, Happy Cook
Think of your fridge as the star player on your kitchen team! When it's clean and organized, finding what you need becomes much simpler. Plus, if you plan to make Jello or chocolate mousse, it's super important to have enough room on the shelves. If thawing poultry like a Christmas goose, we recommend placing your bird on a cookie sheet and then place the sheet on the bottom shelf. This will help keep the juices from dripping onto the fridge or other food items.
Weekly Wonders: Plan Your Kitchen Maintenance
Who doesn't love a kitchen that shines bright all holiday season? Let's make that magic last! With a few scheduled tasks, you can maintain that sparkly kitchen vibe without breaking a sweat. Here's a few suggestions to weave into your weekly routine:
Countertop TLC: Make it a daily habit to clean as you go. Return supplies back to their places once you're done using them. End each evening by wiping down your work surfaces.
Pantry Check-In: Stop by the pantry before your grocery visits. Take note of what you're running low on. This is a good time to rearrange any items that might have been shuffled during your recent cooking sessions.
Drawer Dive: Take a moment to organize your utensil drawer. Straighten out any mixed-up forks and spoons. A little tidy-up makes a big difference!
We hope these tips give you more time to enjoy the magic of the holidays! Inspired to get the rest of your home in order but faced with a full hall closet or guest room? Self-storage can provide a safe place for household overflow. Not sure which unit size will suit your needs? The knowledgeable team at Thousand Oaks storage is here to help. We offer the Lowest Price – Guaranteed in the Conejo Valley plus your first month's rent is free. Just another reason to feel jolly this season!
Hope to see you soon!